Photos from week 92 - 1/1/11
Well for those of you who heard me say I was going to finish all the kitchen cabinets during my Xmas break from work, I guess I lied/overestimated my ability.
I did manage to get the lower part of my hutch finished and the wood countertop built.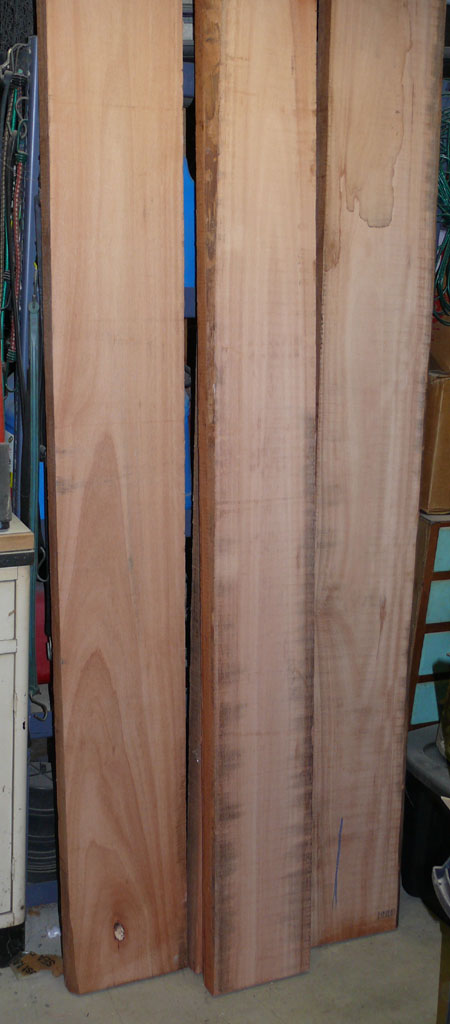 Above is the rough cut Lyptus wood I got for the counter. 8/4 stock(2" thick). Lyptus is very hard wood and just about did in my table saw.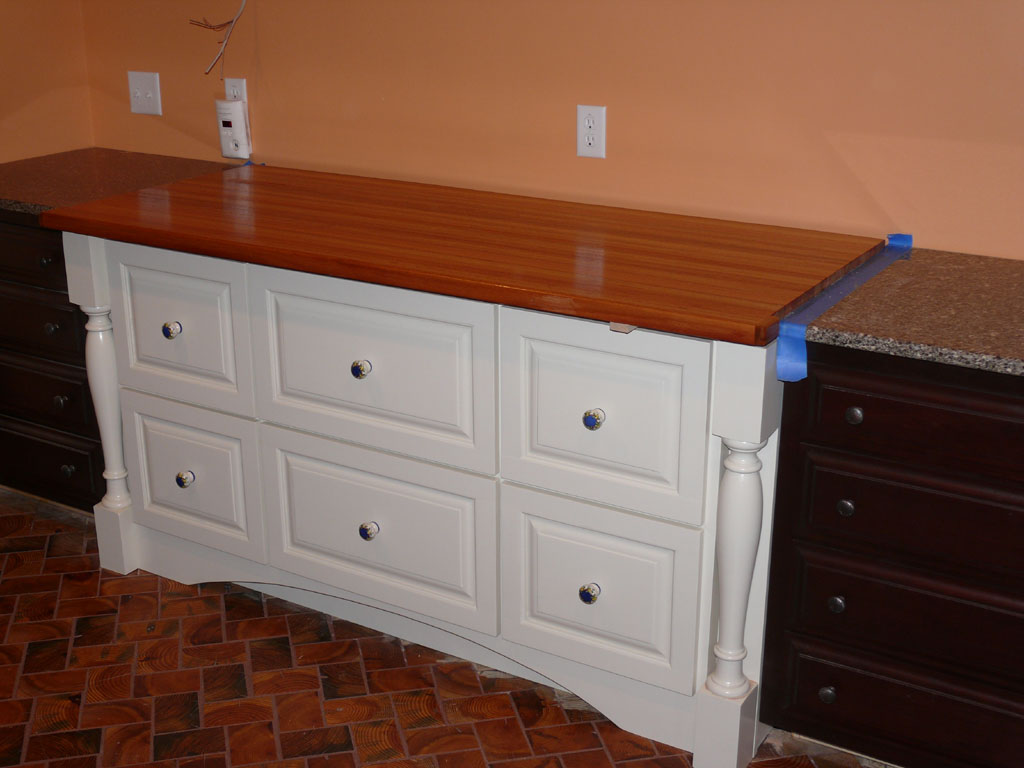 And here is the completed lower portion of hutch and counter top. The counter still needs a couple more coats of finish but each coat takes 24-48 hours to dry. And in the picture above, it's elevated and pulled out a little to make putting on finish easier.