Photos from week 9 - 5/31/09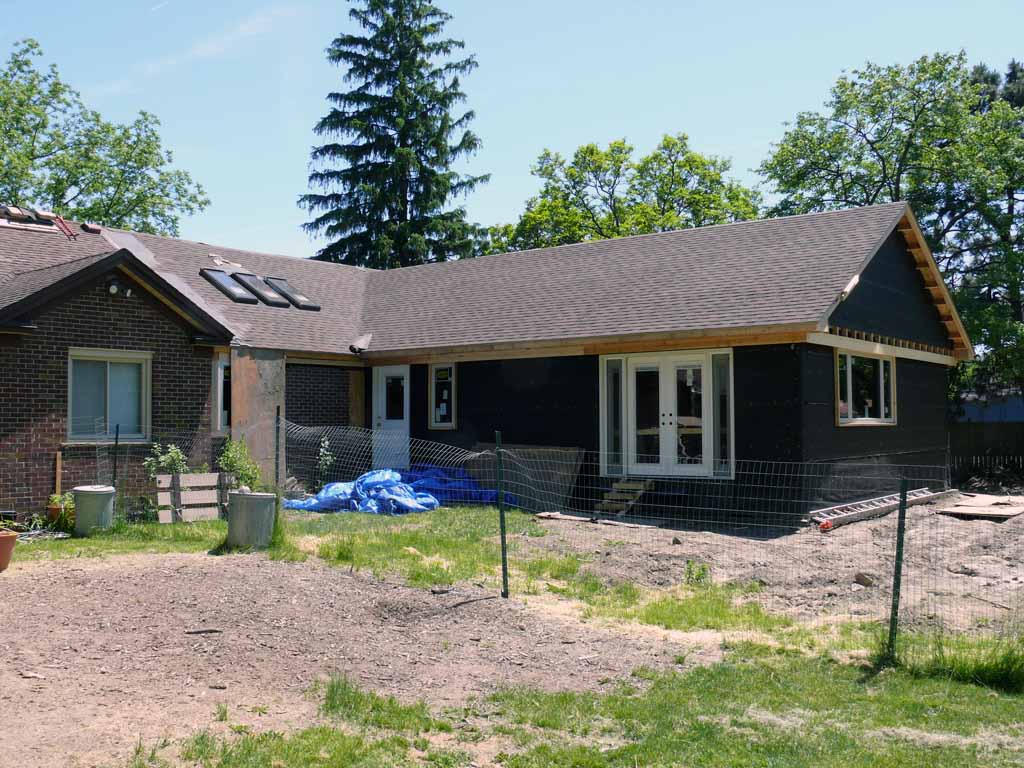 Roof is on and windows and doors are in! And the skylights are uncovered.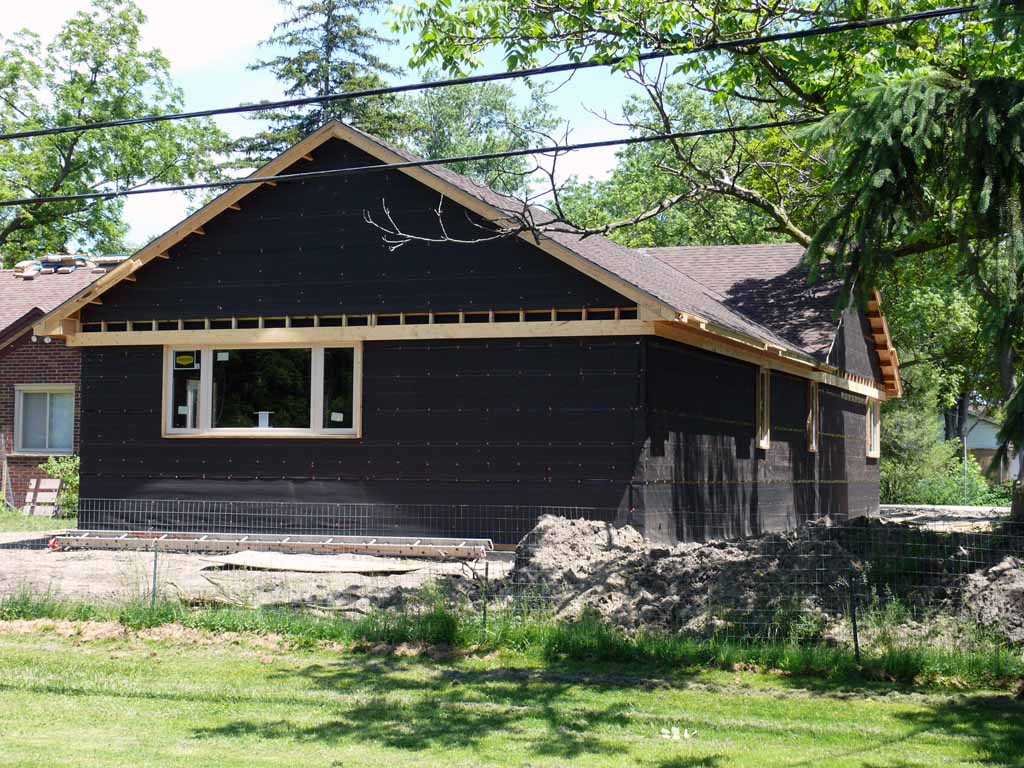 The new west picture window in the bedroom.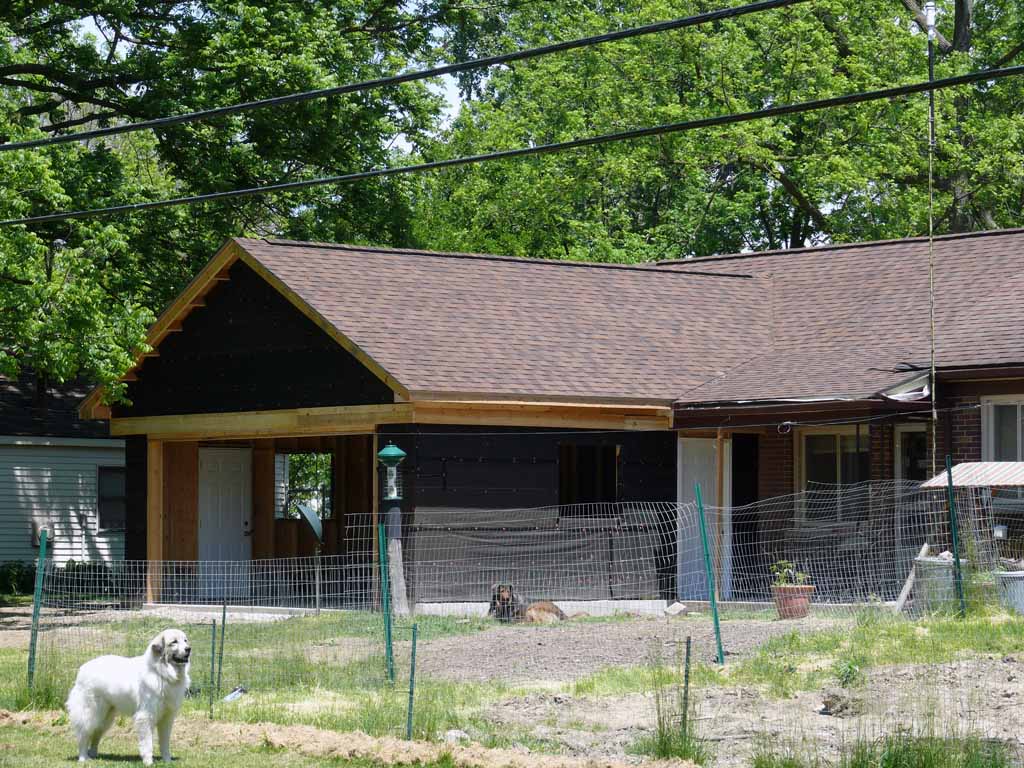 The garage is ready to brick. Doors are in and the trim boards are done.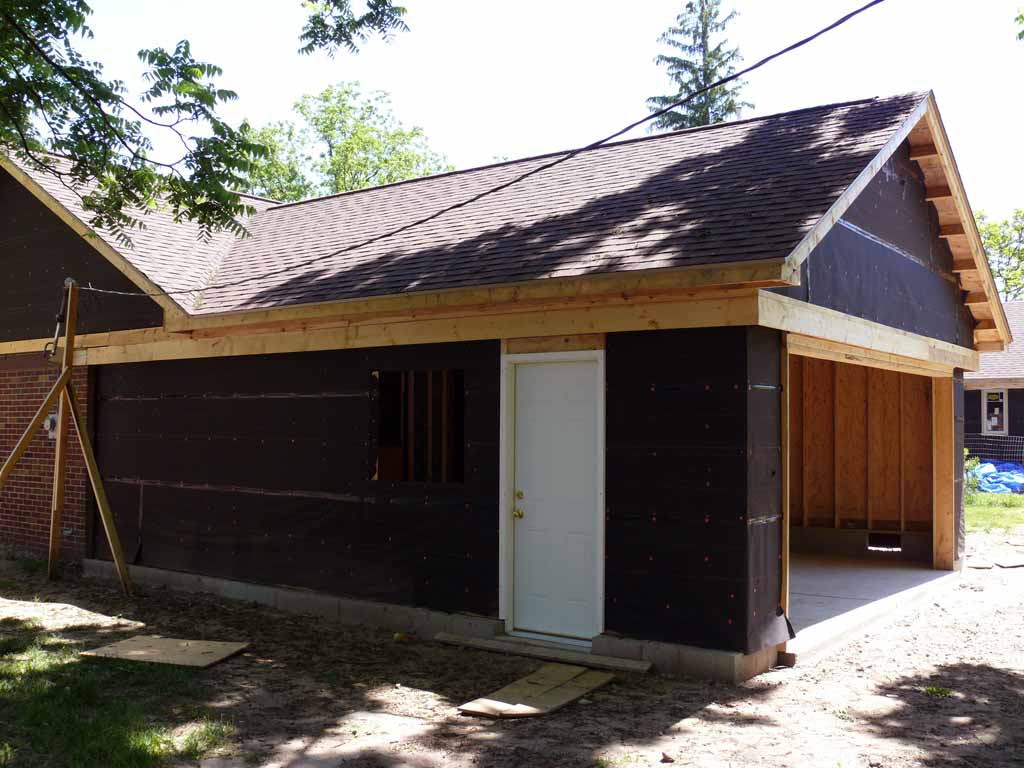 The north side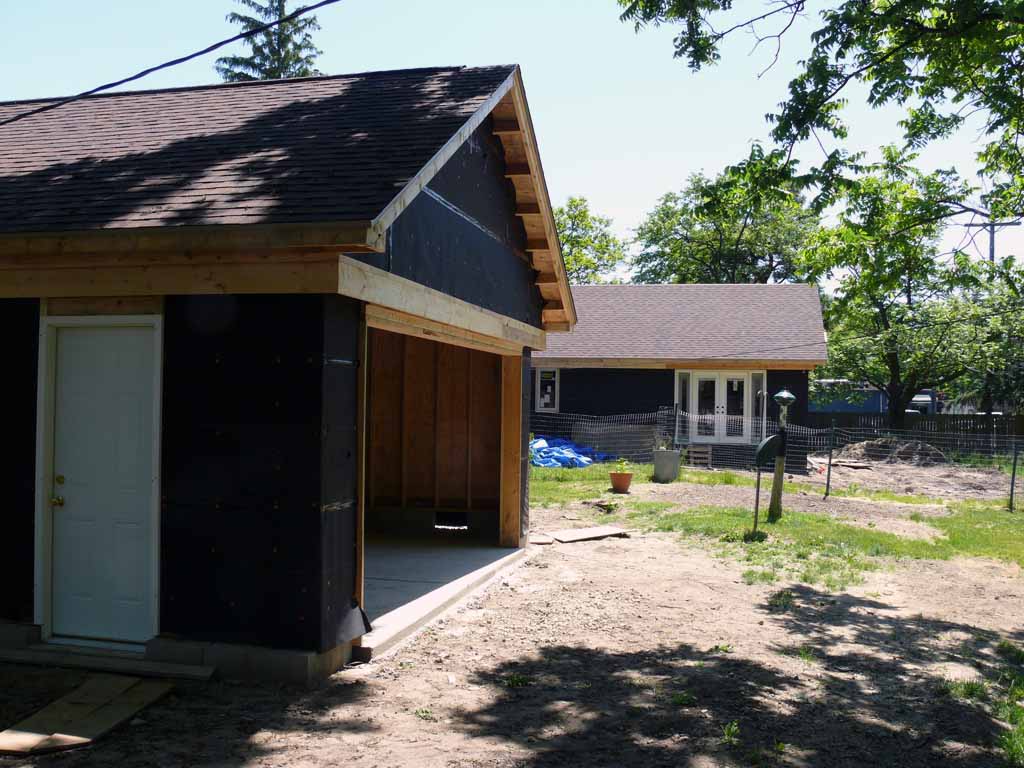 Just another view of the garage and bedroom.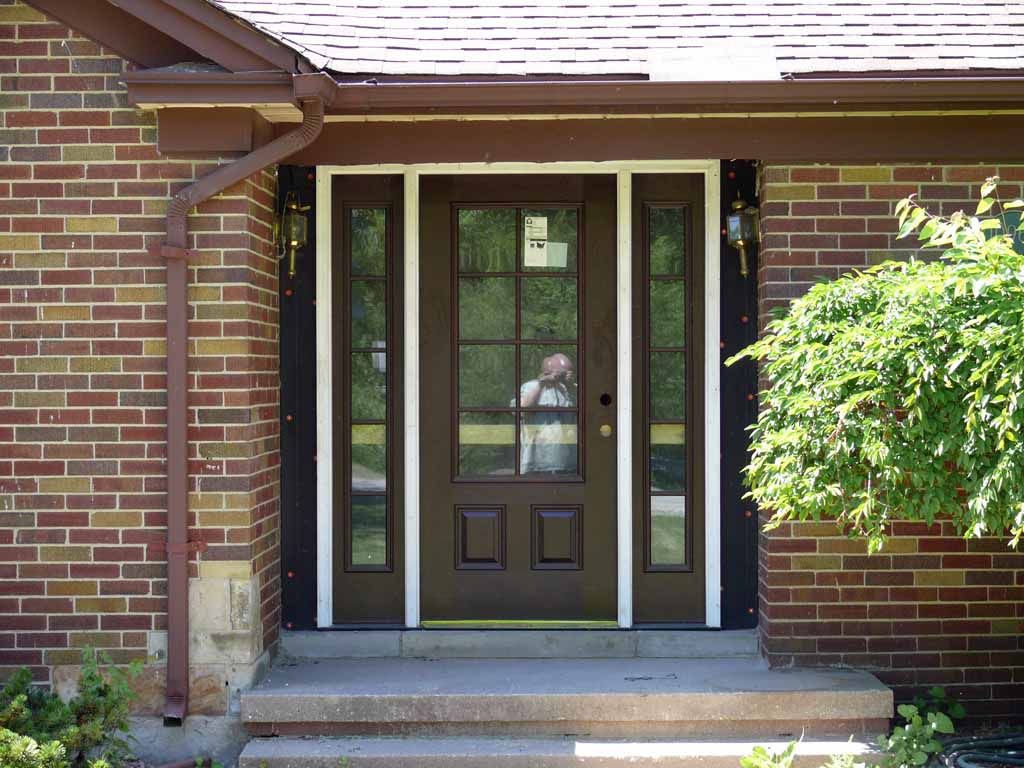 Here's the new Front door to the house. The white parts will be trimmed with aluminum so they won't be white. And we have not decided on how to trim out the two black strips on each side of the door. Perhaps decorative aluminum, matching brick or even stone to match the stone we're using on the bay window.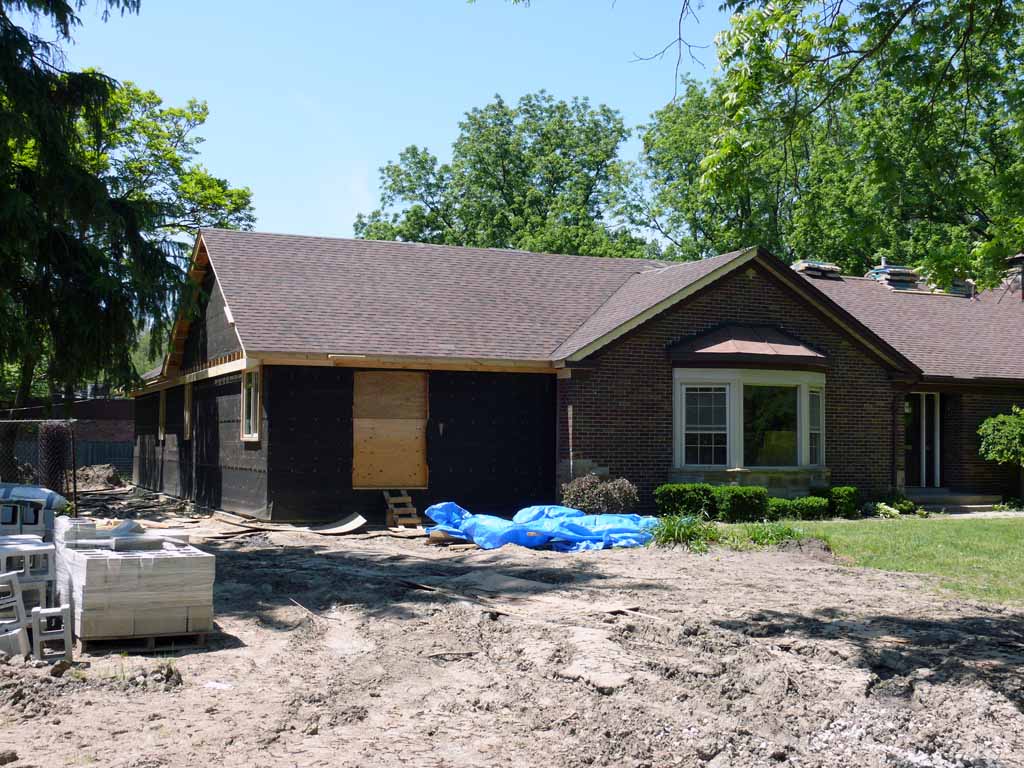 The new profile all roofed. The last window will go in this week. They're currently using that window as a door way. The ply should be gone this week.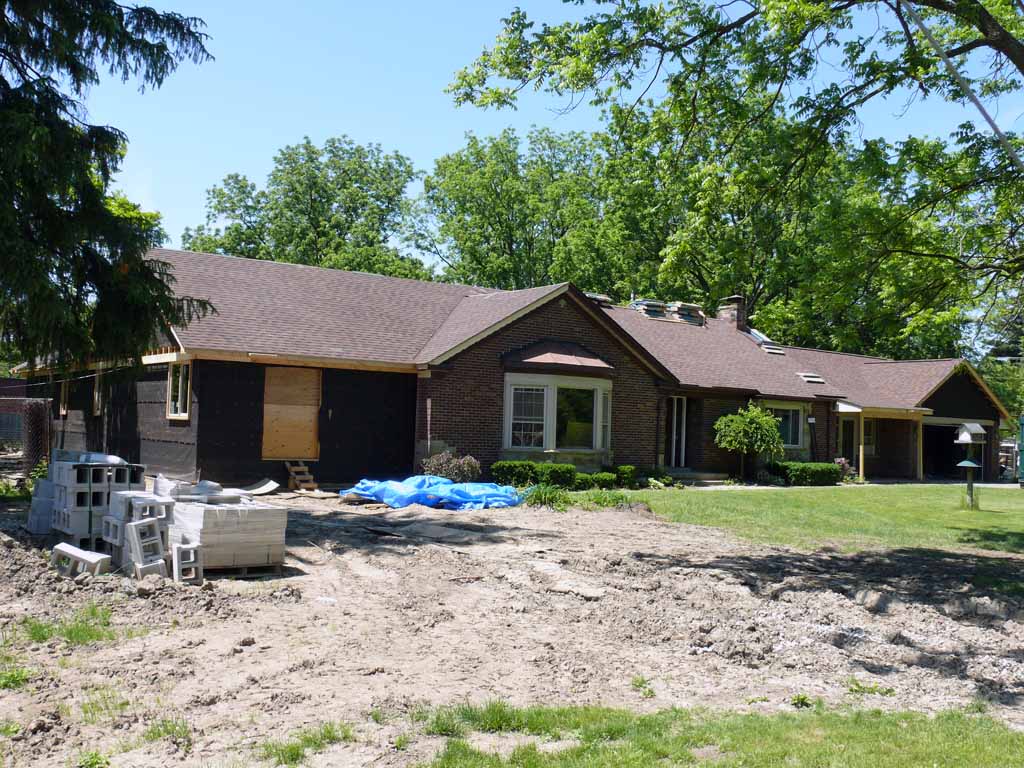 Repeat look from last week only with windows (left) and no more blue tarp.