Photos from week 81 - 10/17/10
Countertops are IN!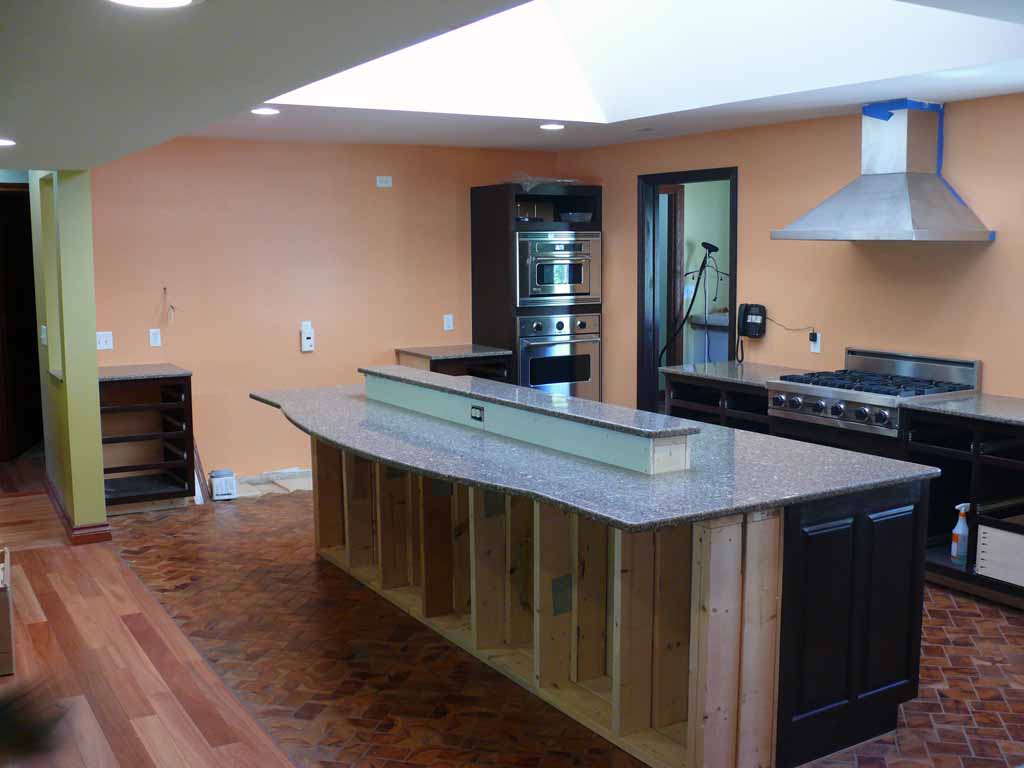 5 chairs will be going along the island. 3 on the curve and one on each flat.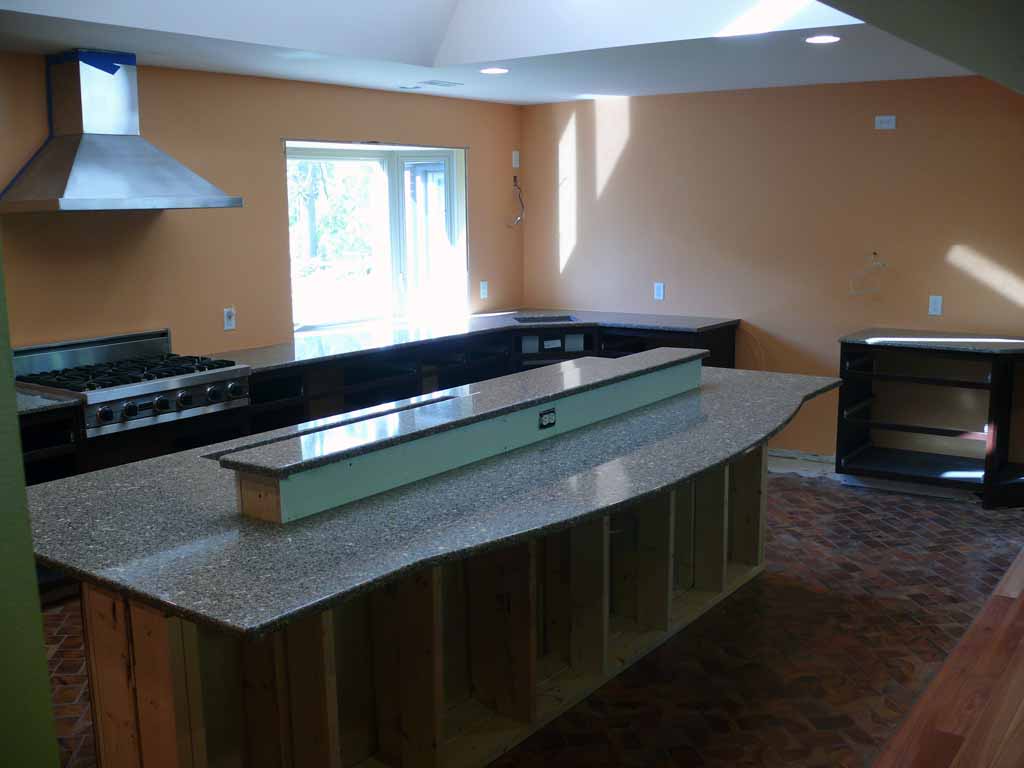 Another island view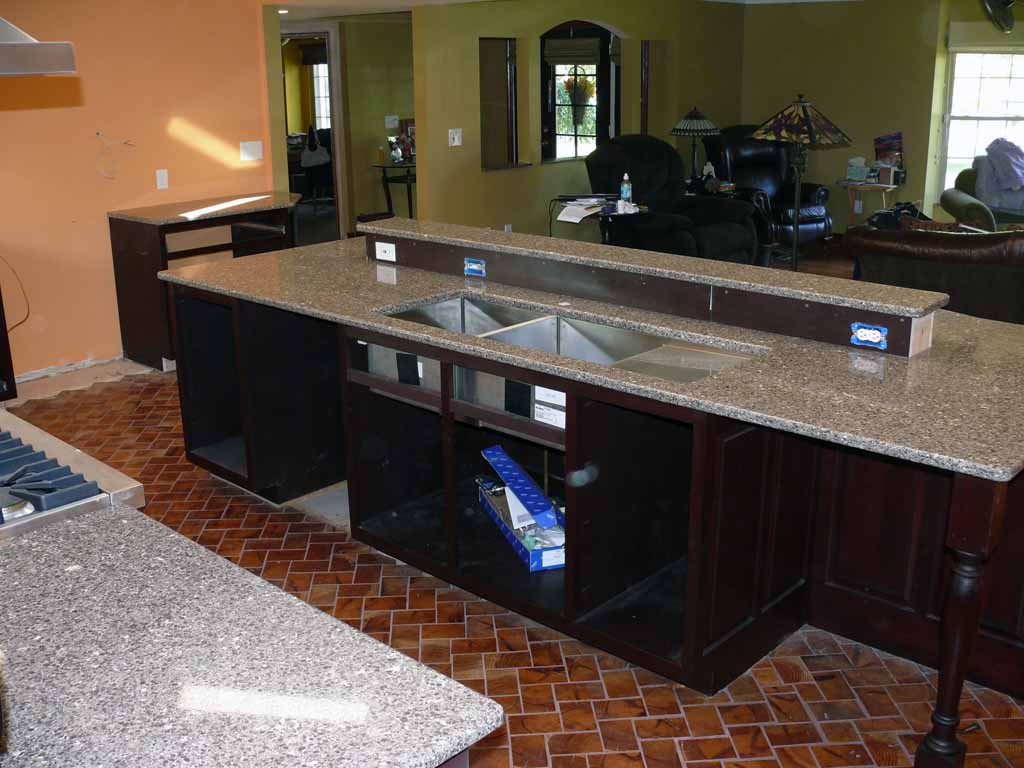 Back side of the island. Now you can get a better idea of the prep station to the right. There will be a chair here too.
Dishwasher in the hole to the left of the sink. Recycling to the left of the dishwasher, trash to the right of the sink inder the drainboard.
And no the foreground counter is not a different color than the island. Just my flash on the camera playing tricks.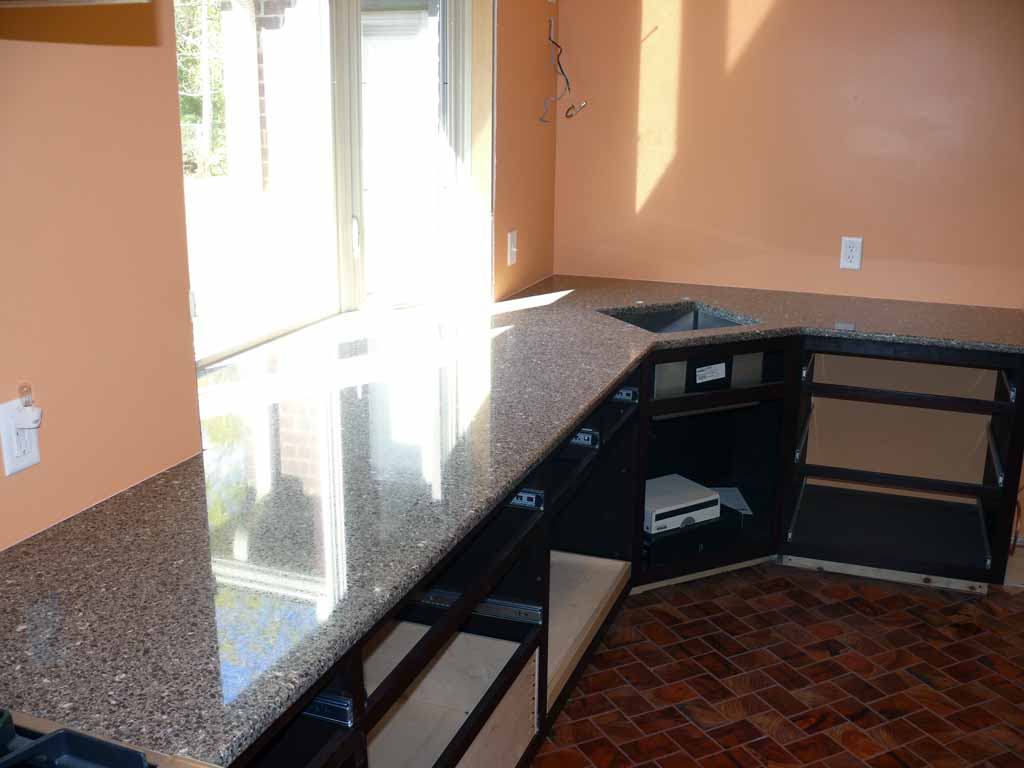 Pic is not very good but you can sorta see the counter extending out into the window and the prep sink area.