Photos from week 7 - 5/17/09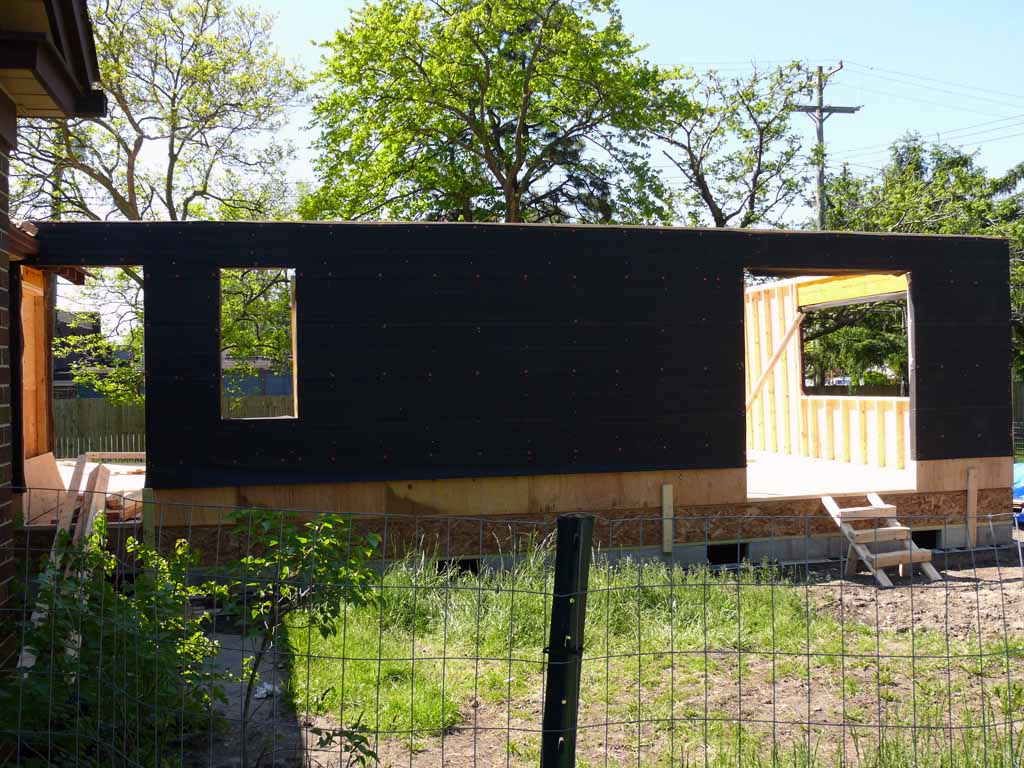 The north wall of the new addition. Laundry room door and window left, master bedroom door right.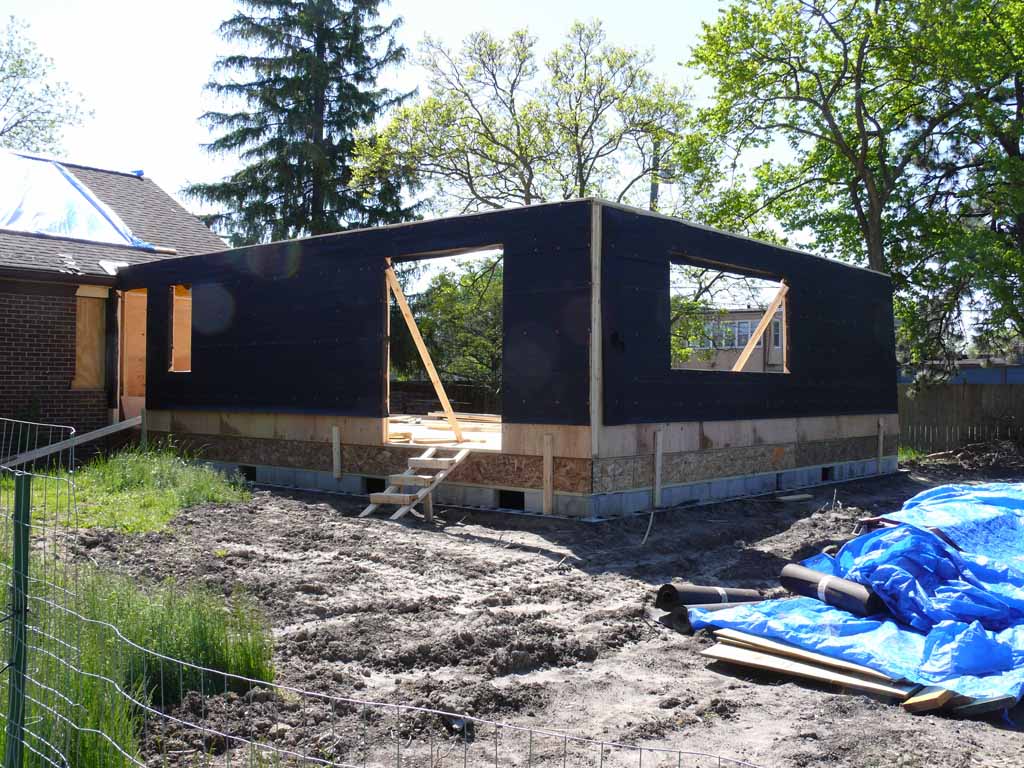 North west corner. The narrow brick area at the left gets filled in. Master bedroom window on the right. And don't worry, the wall at the right will be straight once the next wall goes in next week.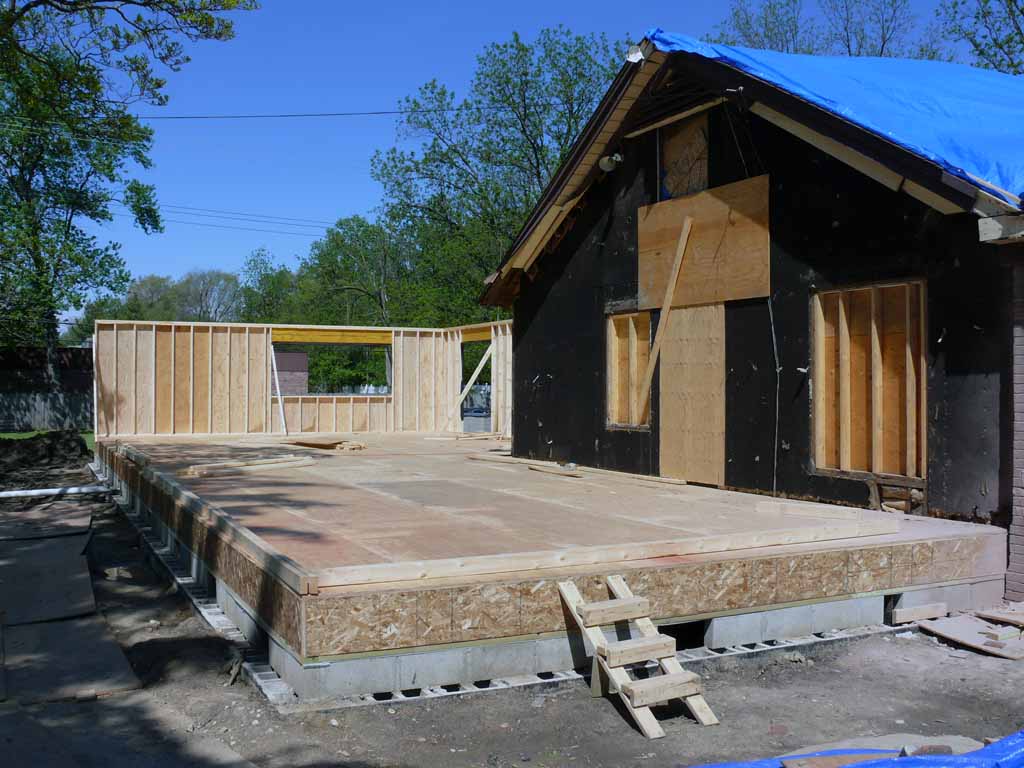 South east corner. Right now I call this my basketball court. Just a big flat wood floor.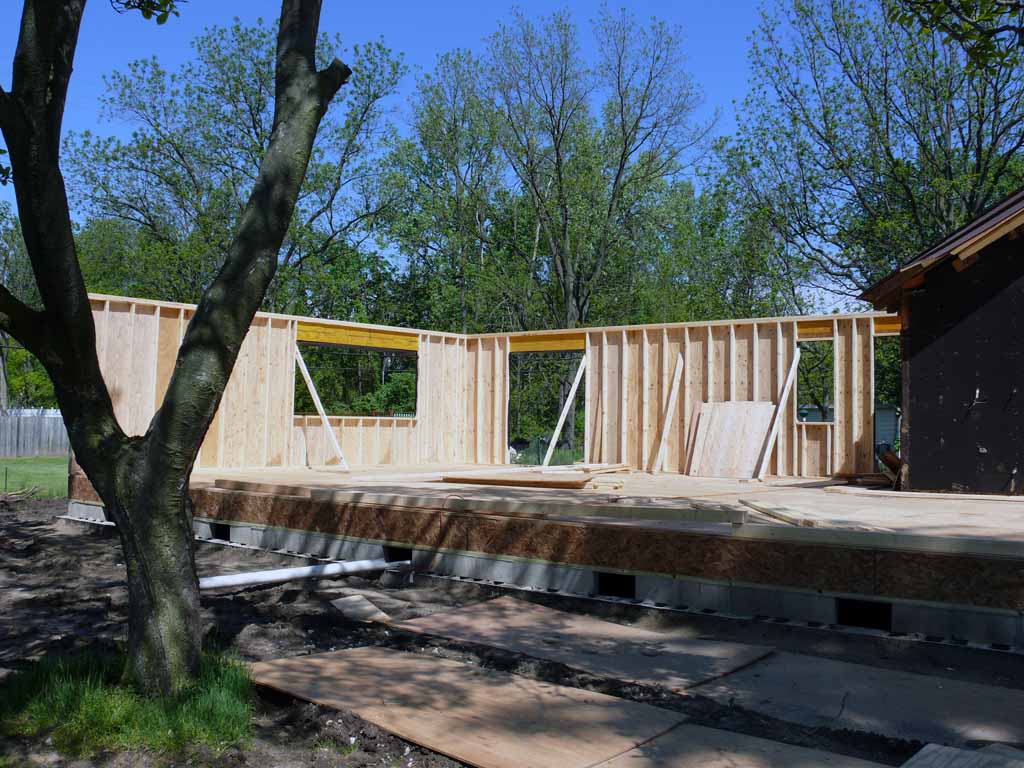 Back view of the master BR and laundry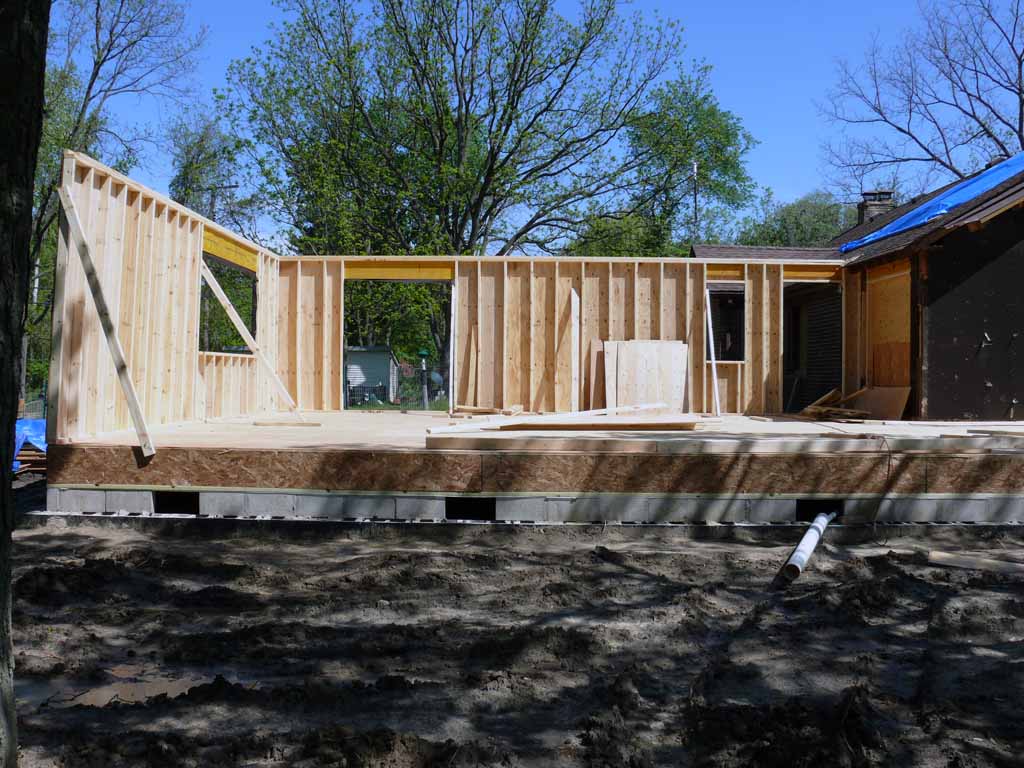 The plywood at the far right will be the pocket door from the kitchen into the laundry room.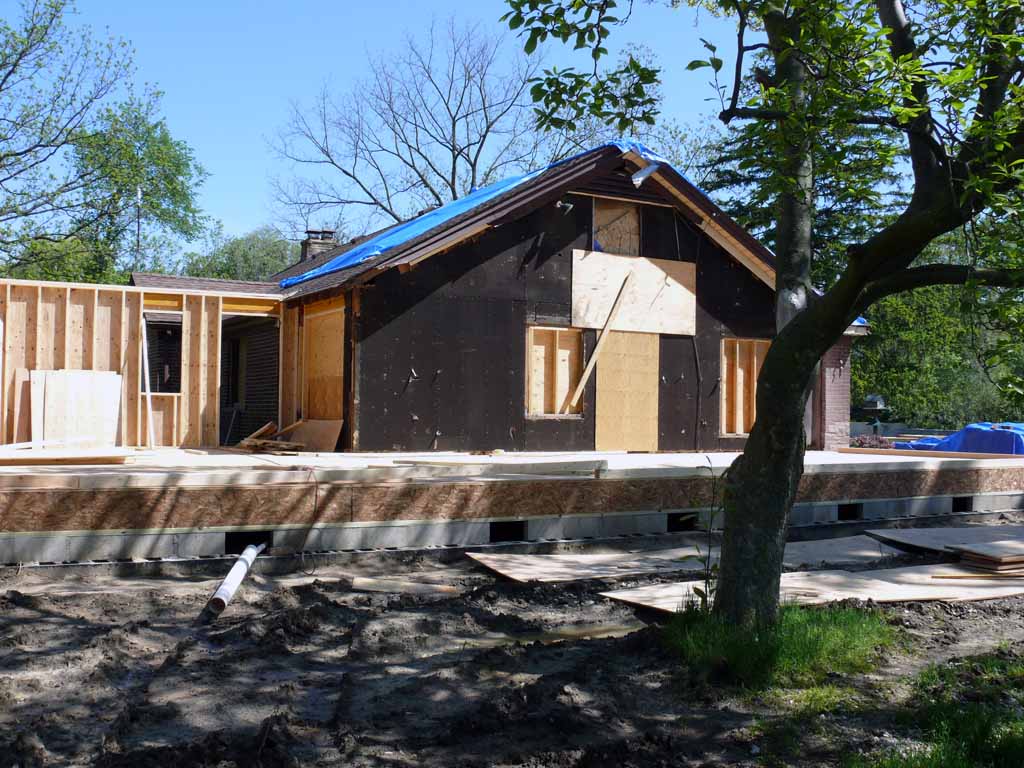 One last view from the south side.