Photos from week 69 - 7/25/10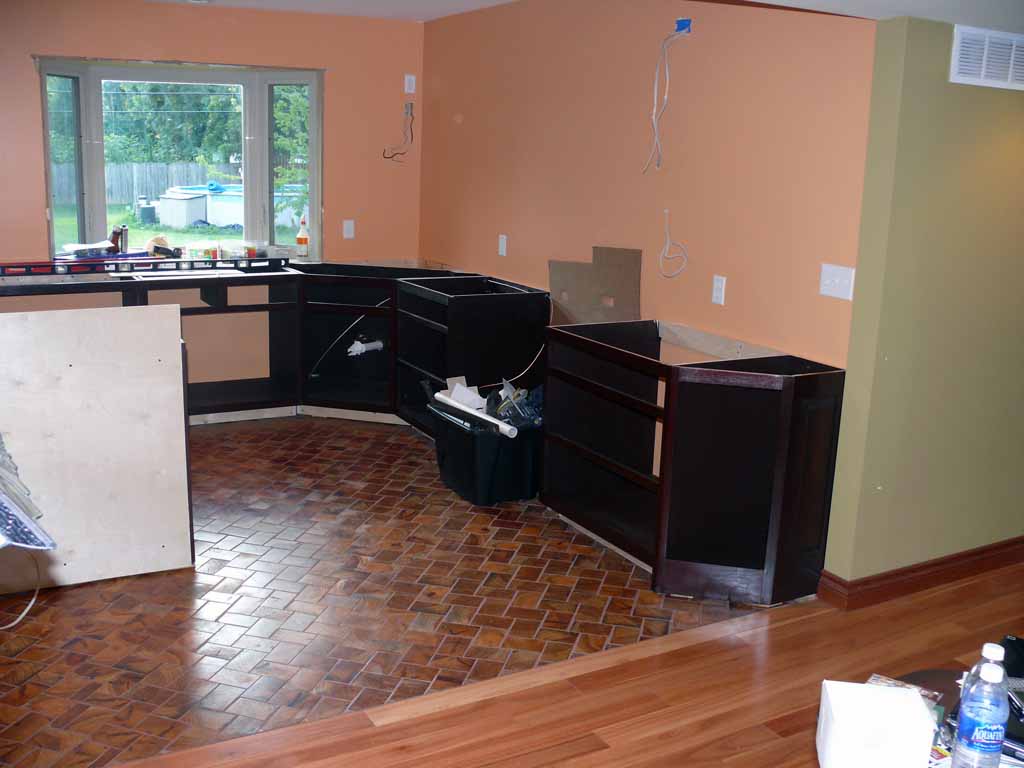 Finished the end cabinet to the right of the fridge.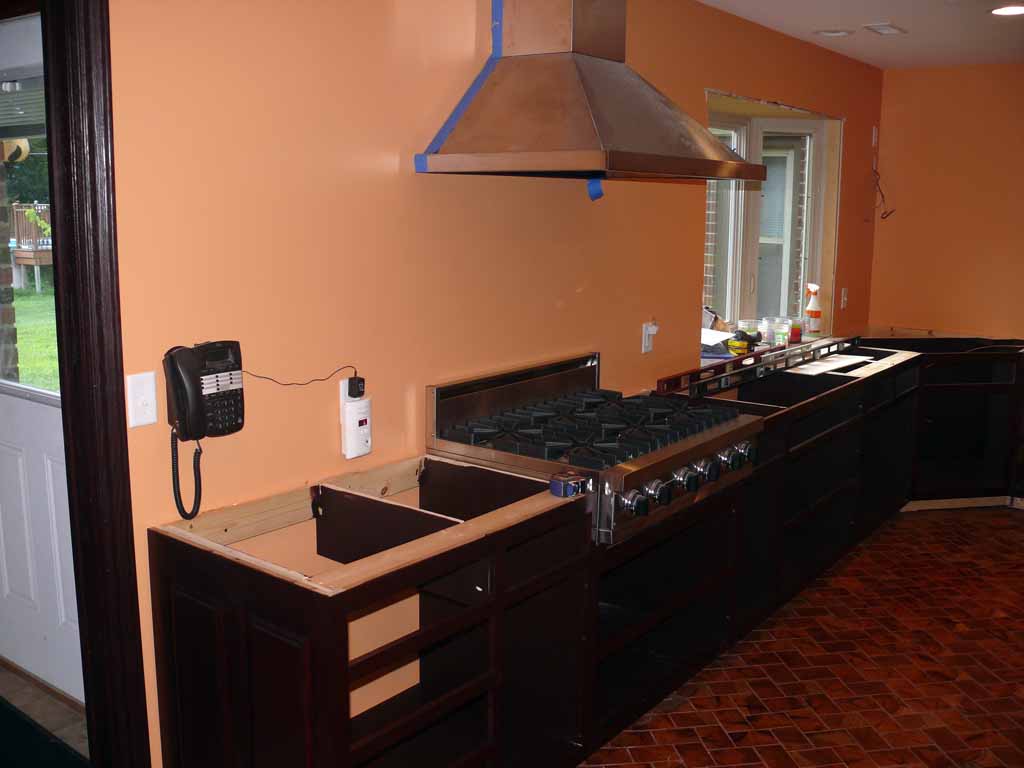 The next 3 are a poor man's panorama. I didn't feel like breaking out the software to combine them.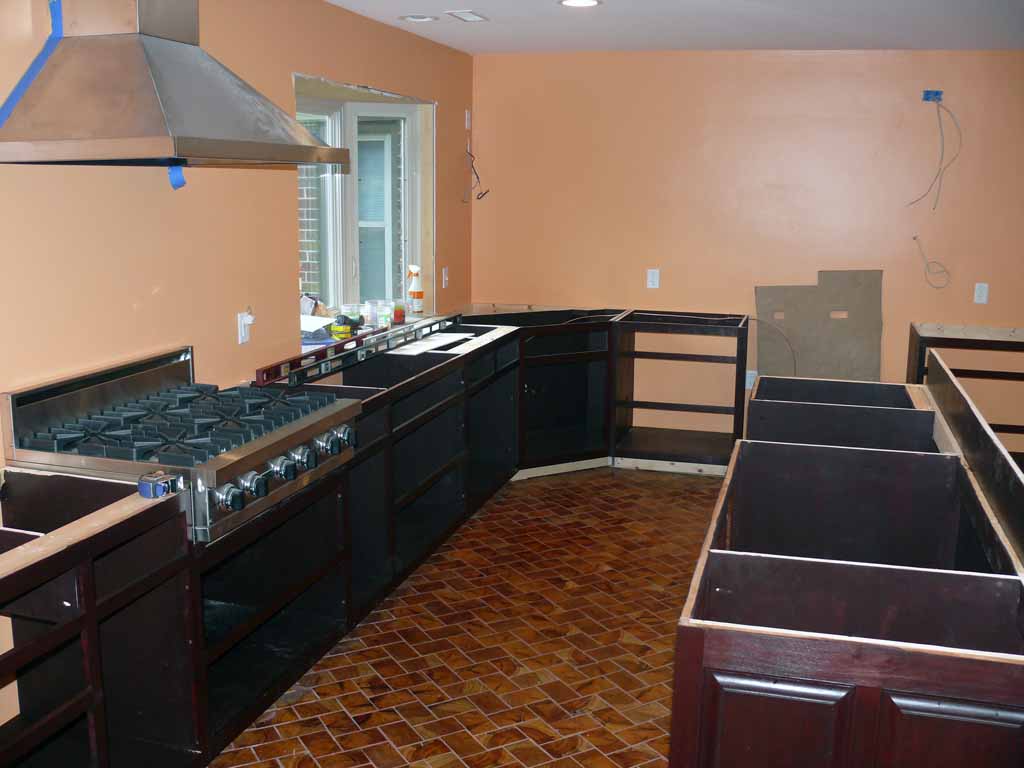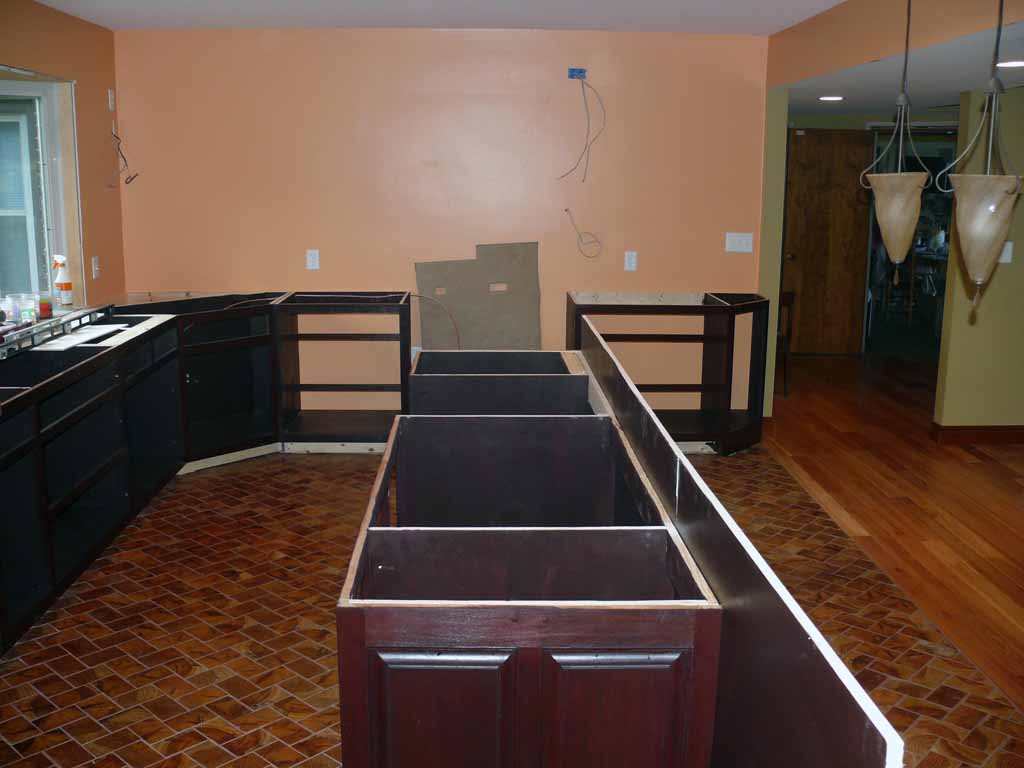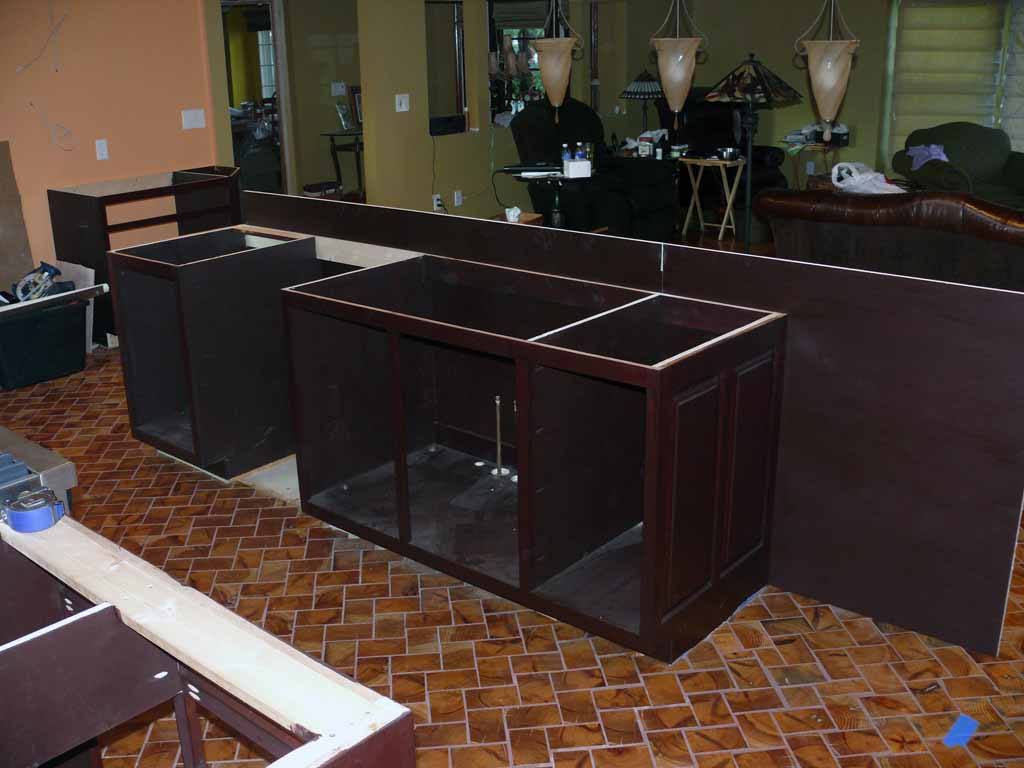 Island shot. The area to the blue tape will be open below with a stool. A prep area where you can sit at the counter and work.
The plywood back is the beginning of the raised "shelf" separating the counter from the seating area on the other side.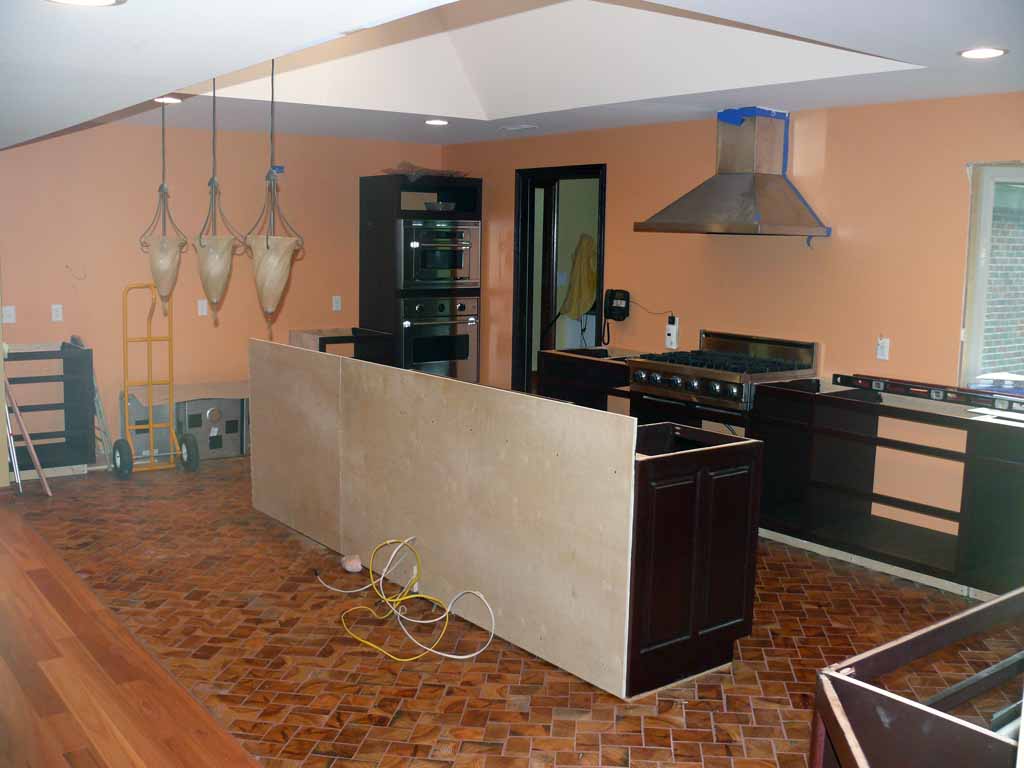 View from the entry area. There will be a 8" shelf on top of where the plywood is at, then comes back down to counter level with a curved top and 4 or 5 chairs for a dining bar/table.
In the background are the two other small cabinets finished last weekend. There will be a hutch built between the two small cabinets.
Since the curved counter is a change of plan from the table idea, I have to take the hanging lights down and find another solution. I'm aiming at anglable track lights. Gotta work with Patty and see.