Photos from week 66 - 7/5/10
Well it's been a while since I last updated. Summer stuff keeps getting in the way. But this was a good weekend. Got a couple cabinets built and 3 installed plus two more that just need to be leveled and fastened down.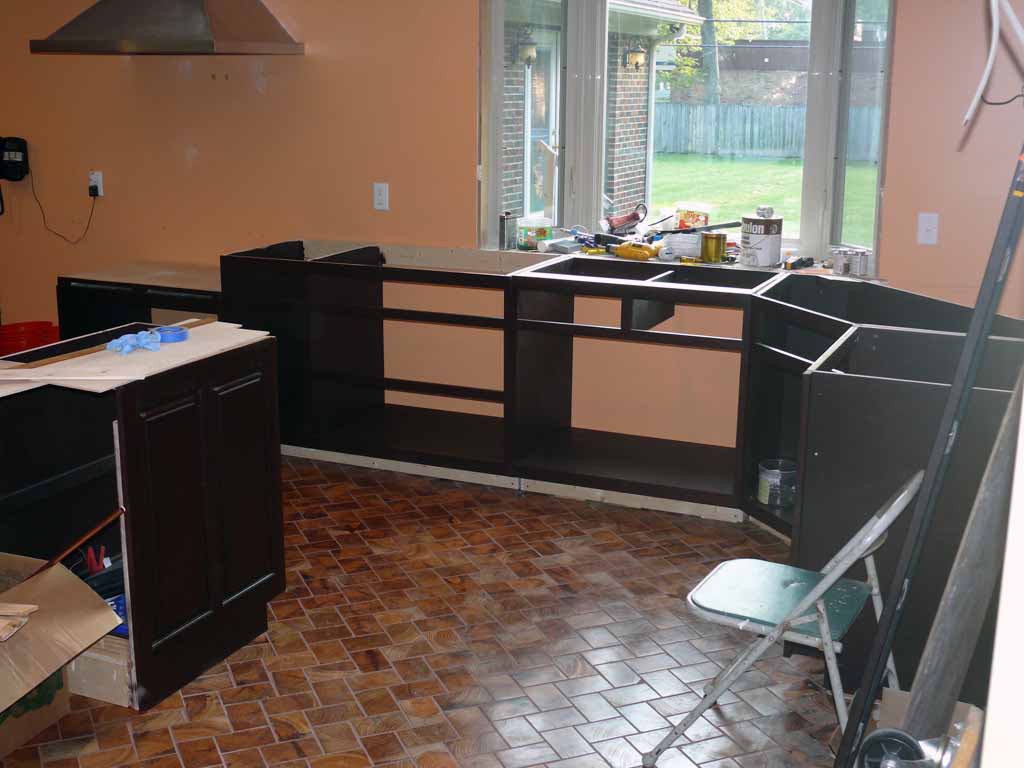 Here's the corner config. Refrig goes where the folding chair is and then one more cabinet where the dolly wheel is showing. The prep sink will go in the corner cabinet. To the left is a cabinet with two drawers at the top and then a pull out shelf with doors at the bottom for the mixer and other small appliances. To the left of that is a 36" 3 drawer cabinet with one wide small and two deep drawers. Hard to see but there is also a single door and drawer cabinet on the left side of that. It's going to have a pull out for cookie sheets, cutting boards, etc.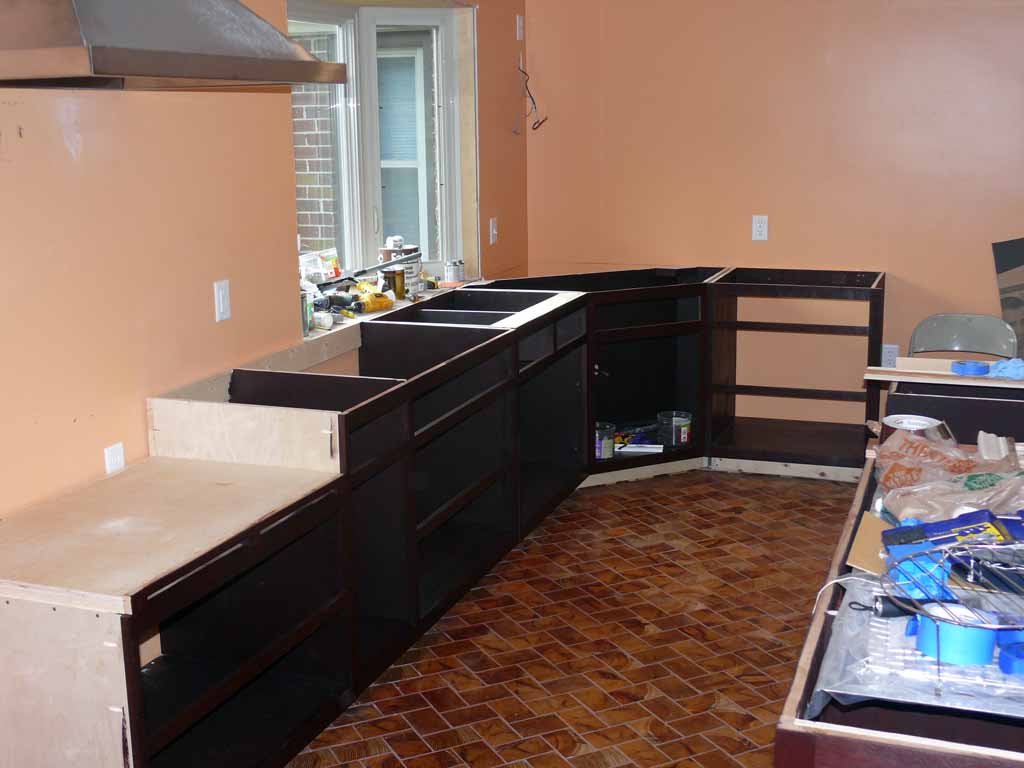 The lower cabinet at the left with two drawers is for the range top to sit on.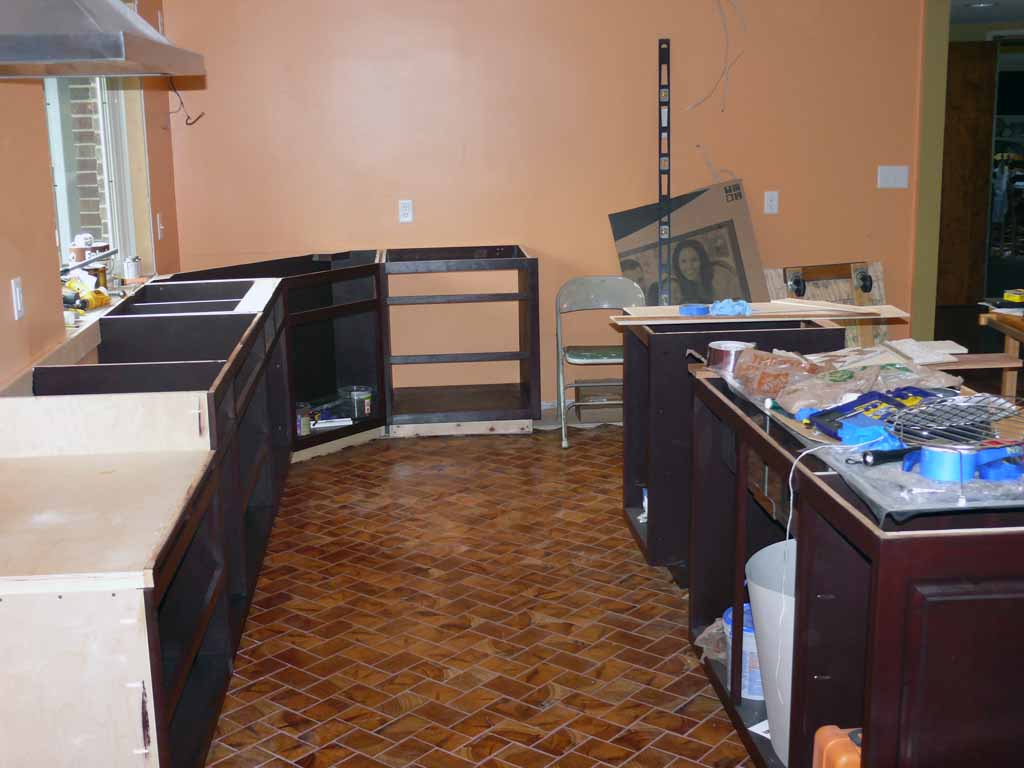 A little different view including the island. A better view of the cabinet next to the fridge. Another 3 drawer with 2 big drawers.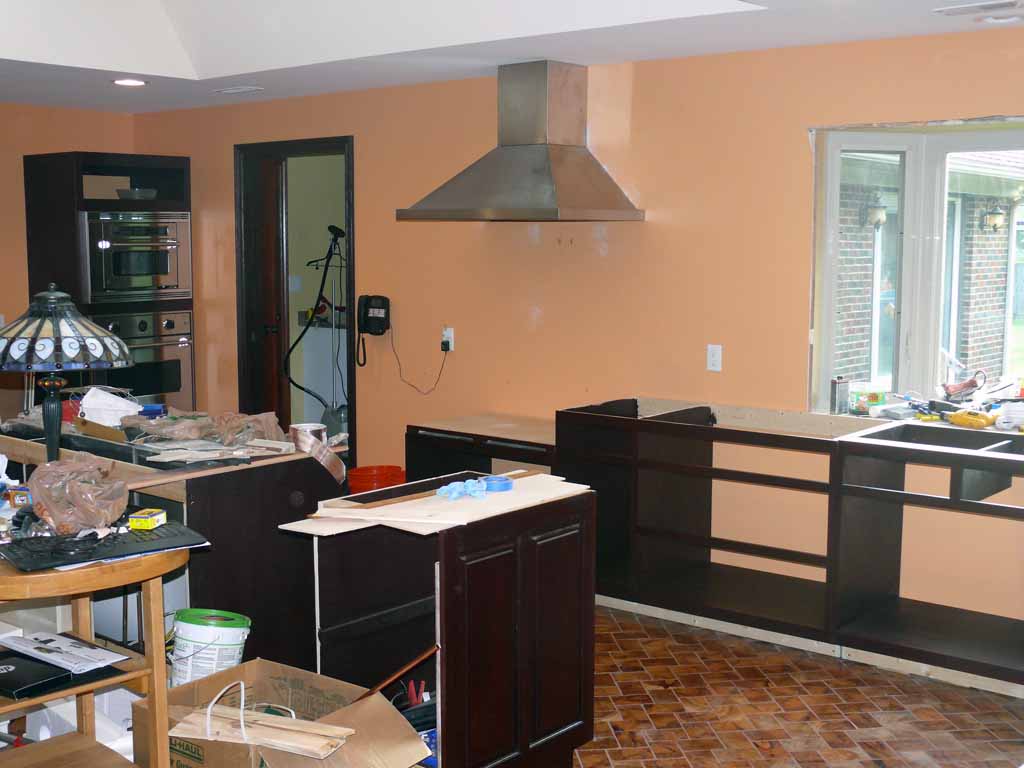 Here's a cluttery, messy view but shows the range hood that went up a few weeks ago. I still need to do some touch up paint where I scratched things up putting the hood in place.