Photos from week 6 - 5/8/09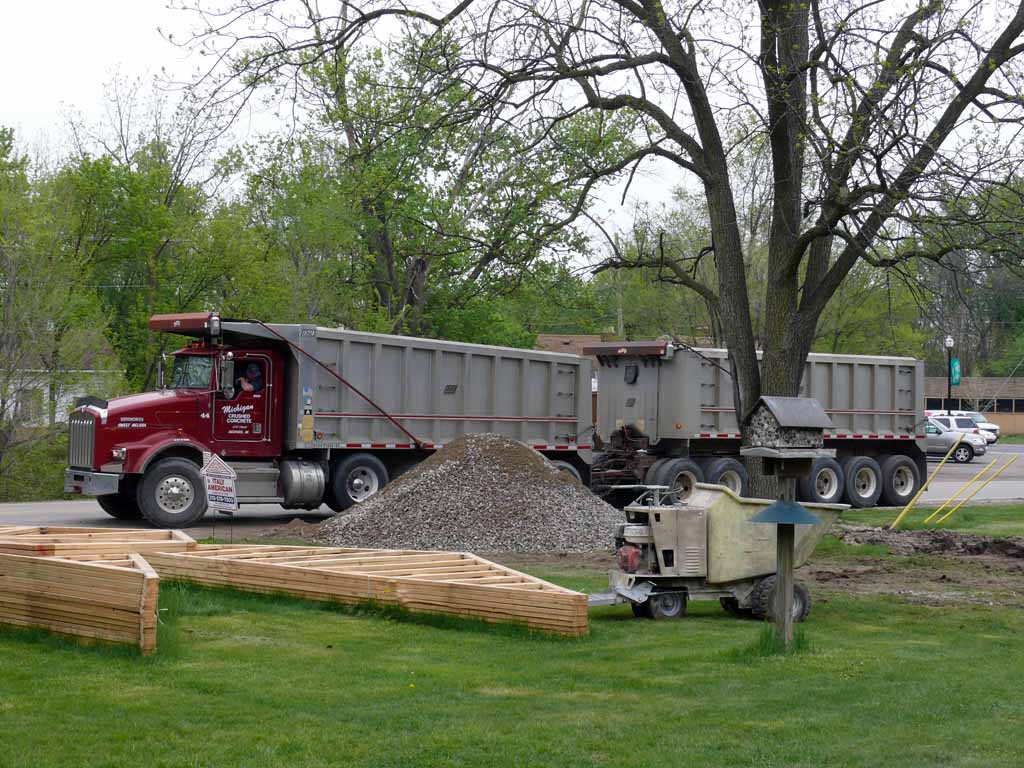 You know you have a big project going on when you have 2 visits from this big boy to deliver stone.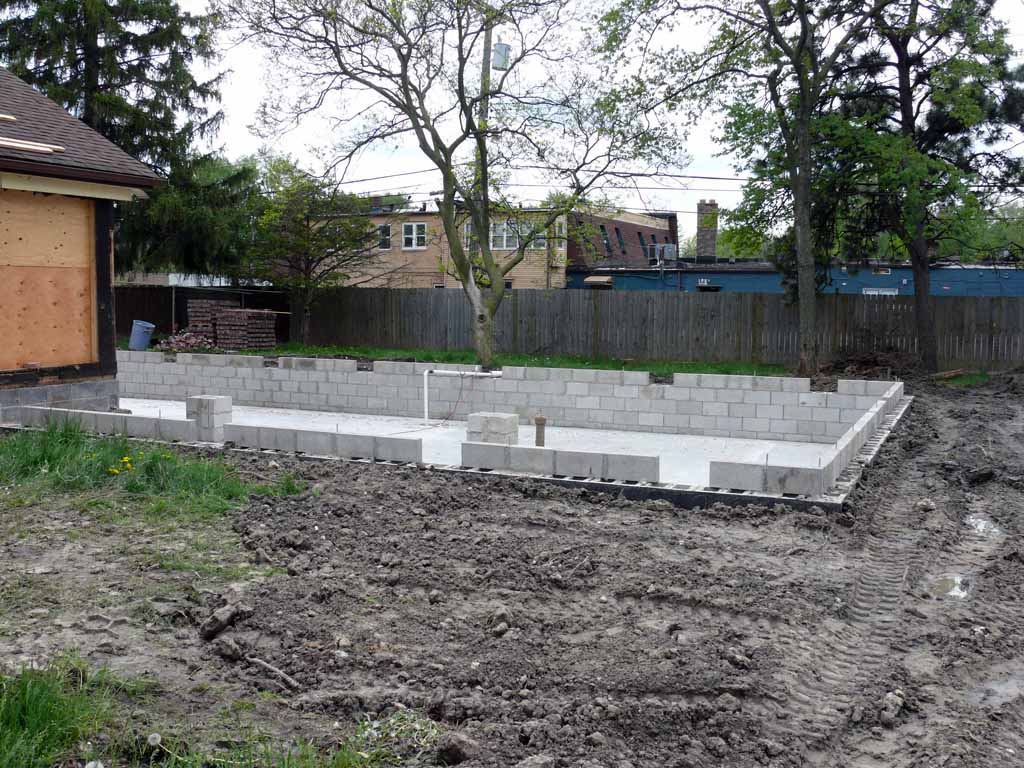 After all the trials and tribulations with rain, ground water levels, and just plain ole MUD, we're ready for the addition to begin.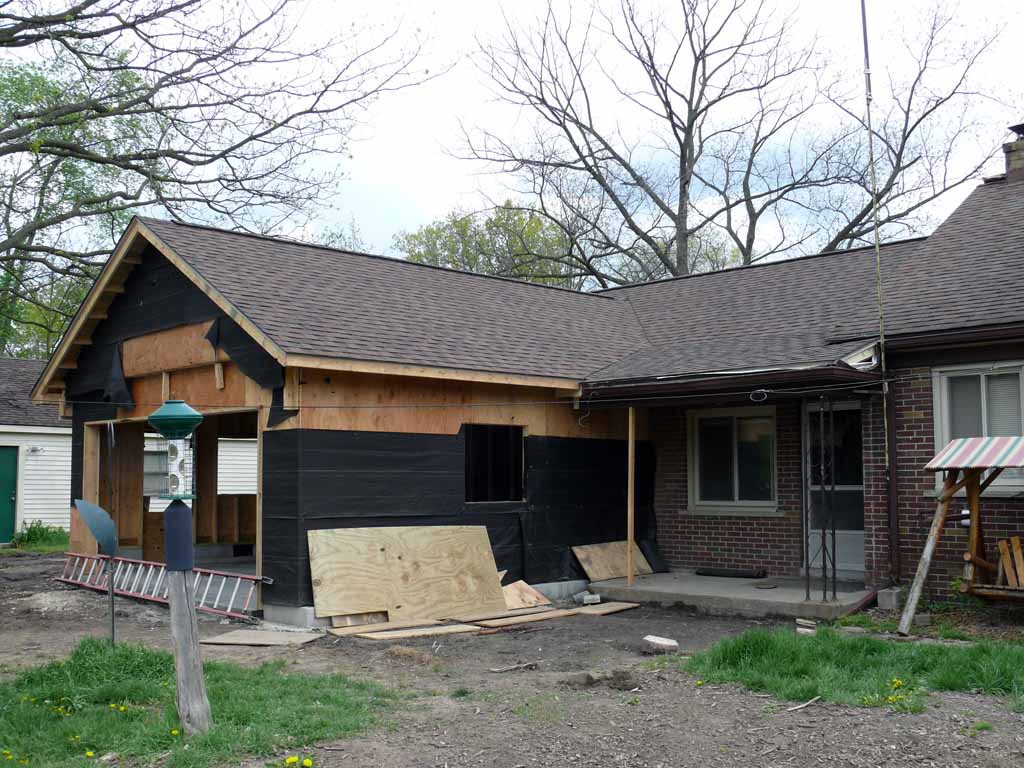 The new garage is looking real good. All roofed in, including new roof over the rec room and back porch. Don't worry, there is a door to the right of that window, it just needs to have the plywood cut out.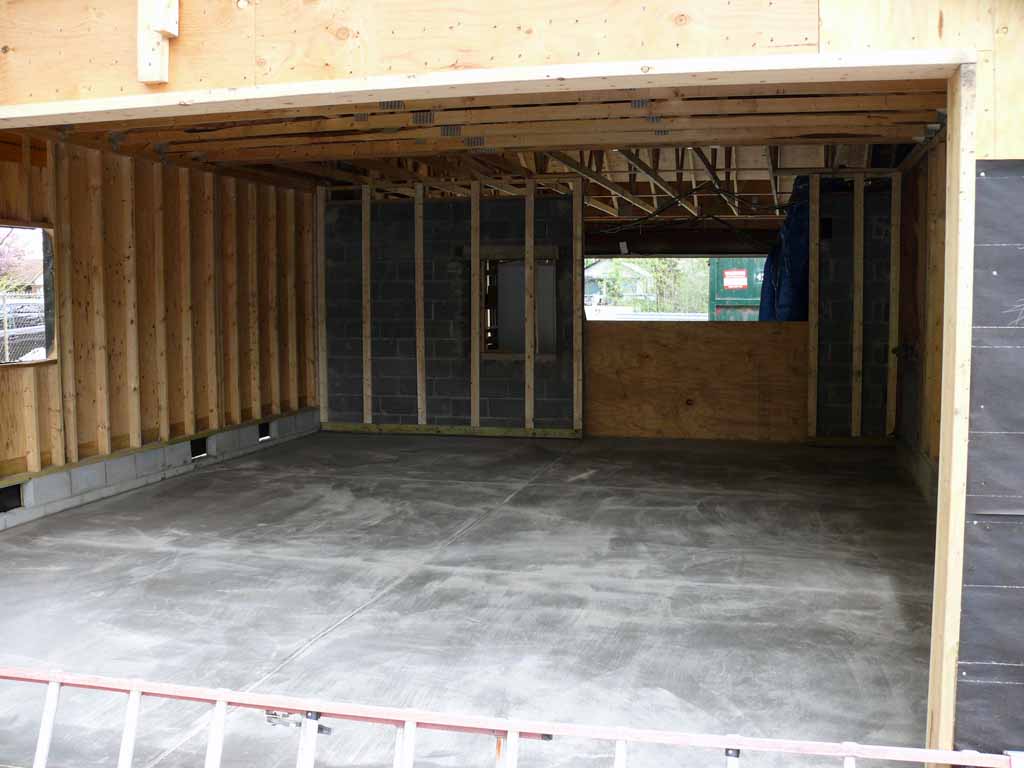 The new garage floor poured yesterday. Looks very nice.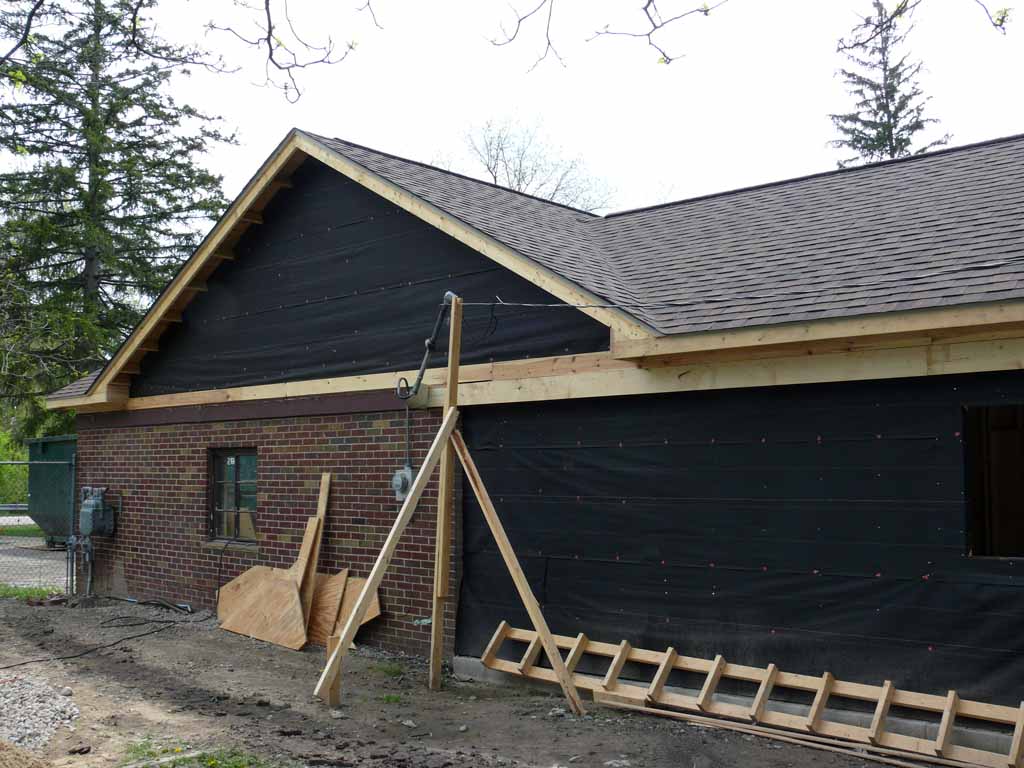 The North side of the new and old garages.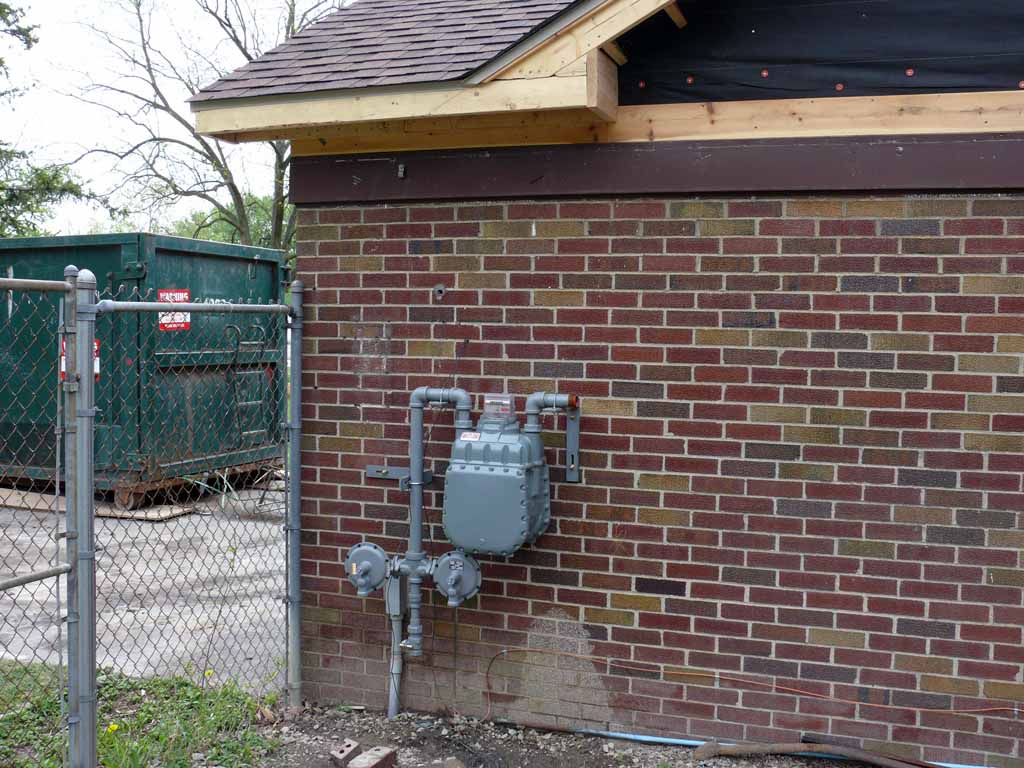 One HUGE gas meter to support the generator that's coming plus all the other gassy things.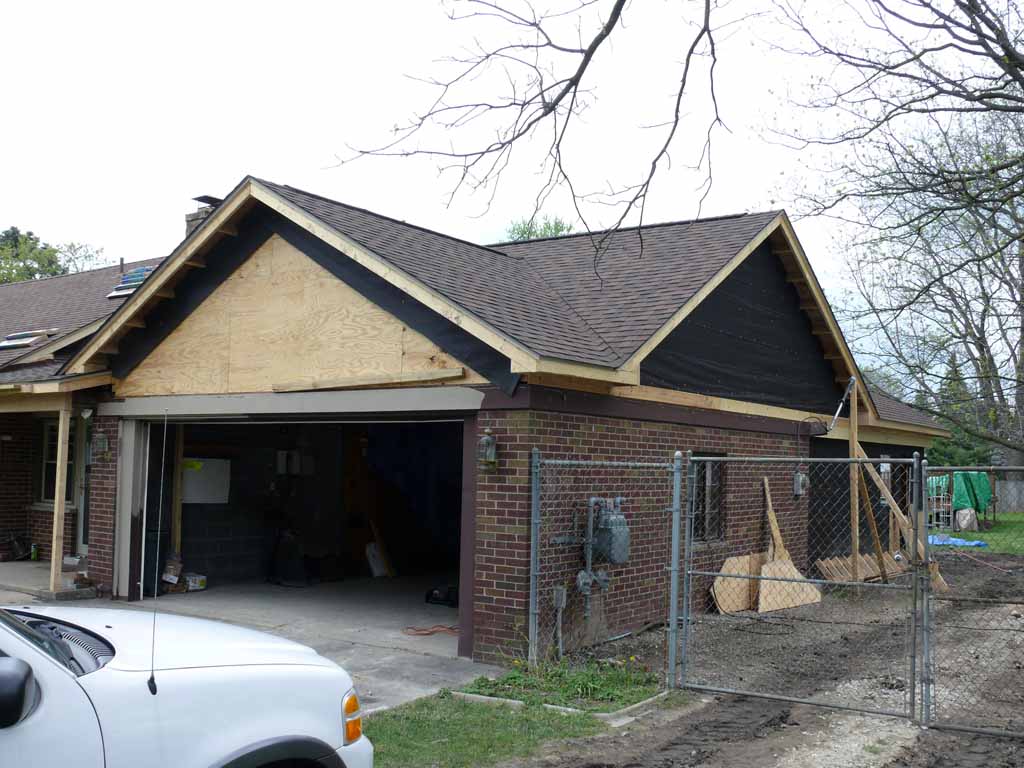 North east view of the garage. The painted aluminum over the garage door and on the left side is the new trim color. Norwegian wood.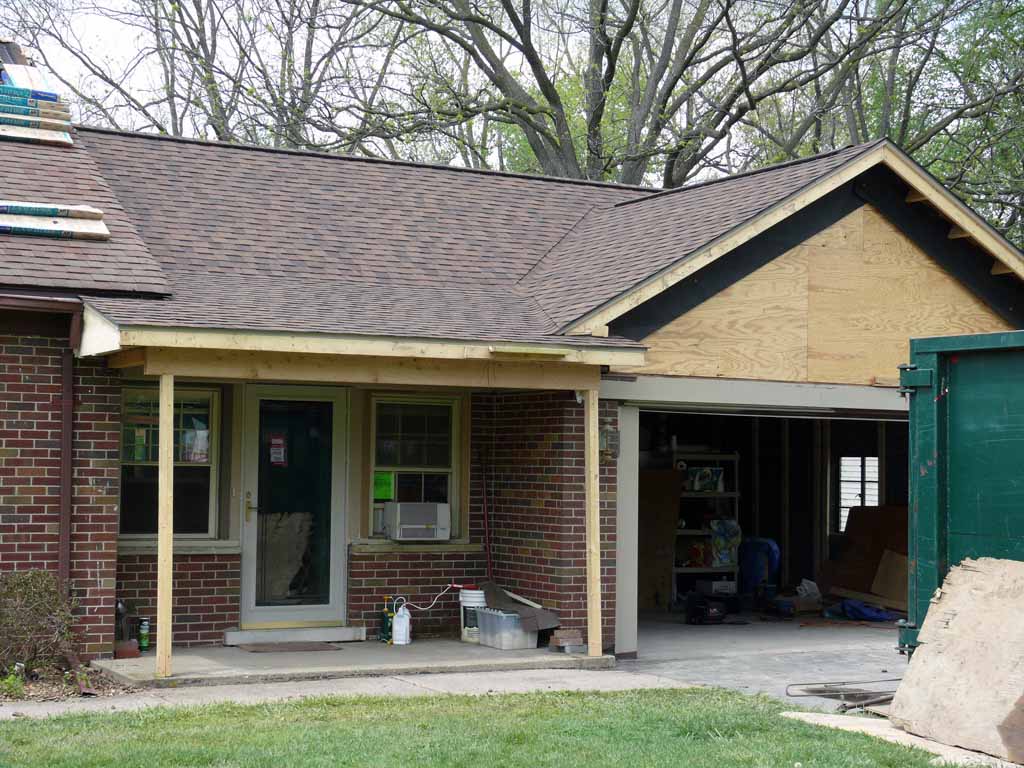 The structure over the front porch was rotten. This is the finished replacement and new roof over everything.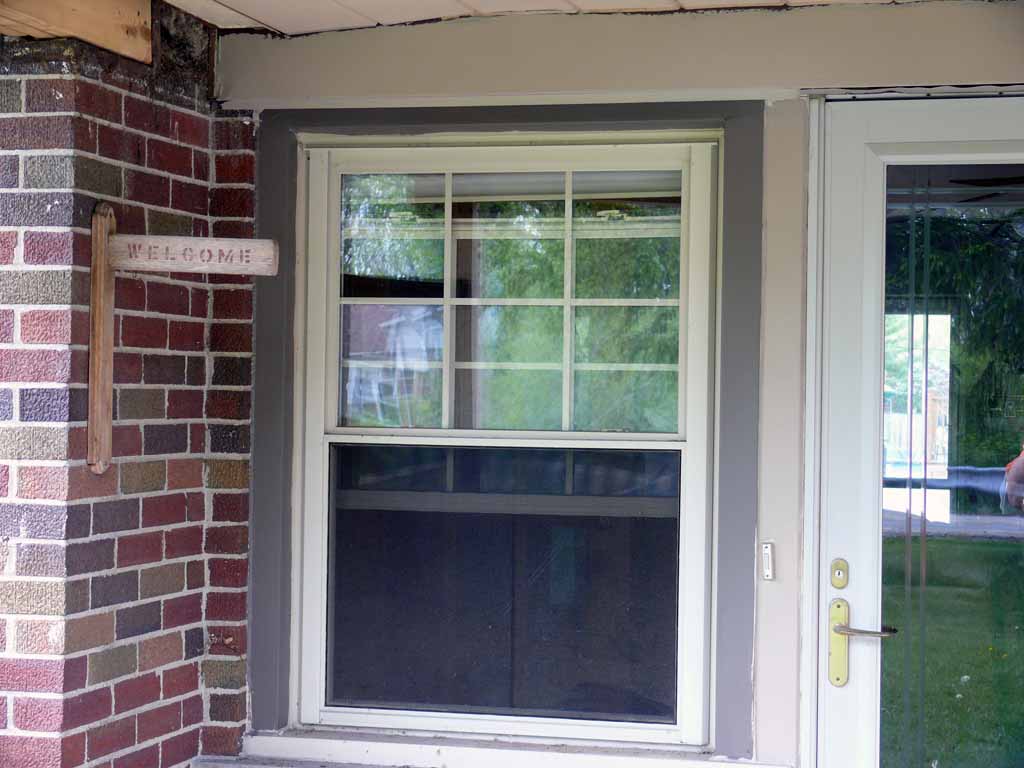 This is our sample color area. The trim on the top and to the left of the door by the doorbell button is Norwegian wood (the new trim color). Since the Almond window colors are not changing, we have to figure something out cause the almond doesn't go real well with the new trim color. So we're thinking of using the Terratone color seen here next to the window as a "buffer" color. Keep in mind, what you will actually be seeing around the house is the trim on the top, then the terratone window trim, then the almond. The strip to the right will not be there. The Norwegian wood will just be ABOVE the windows. It's just to the right in this case to look at color matches.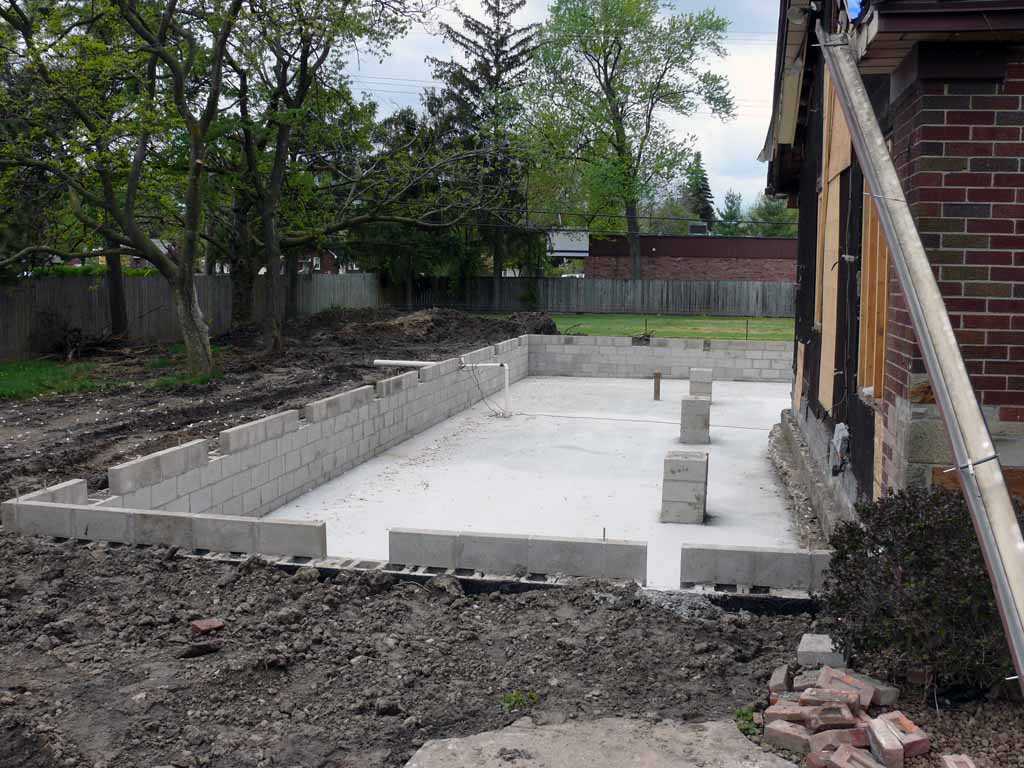 A view of the new crawl from the Front of the house.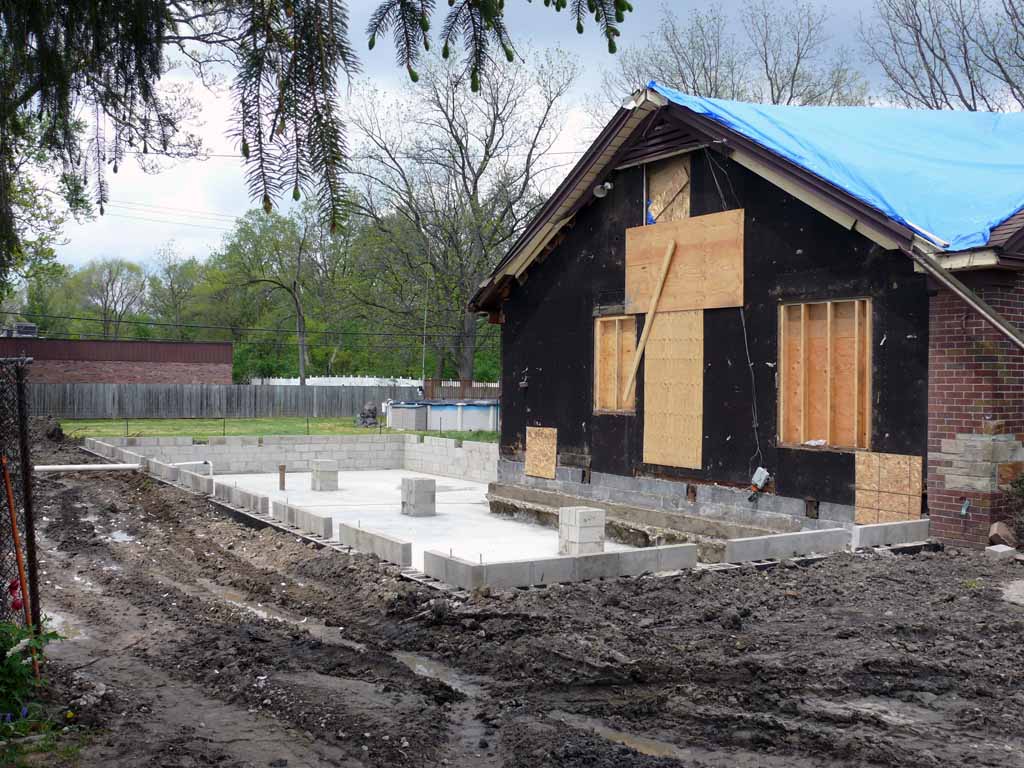 Looking at the south end. The board in the middle is our new entryway into the new addition.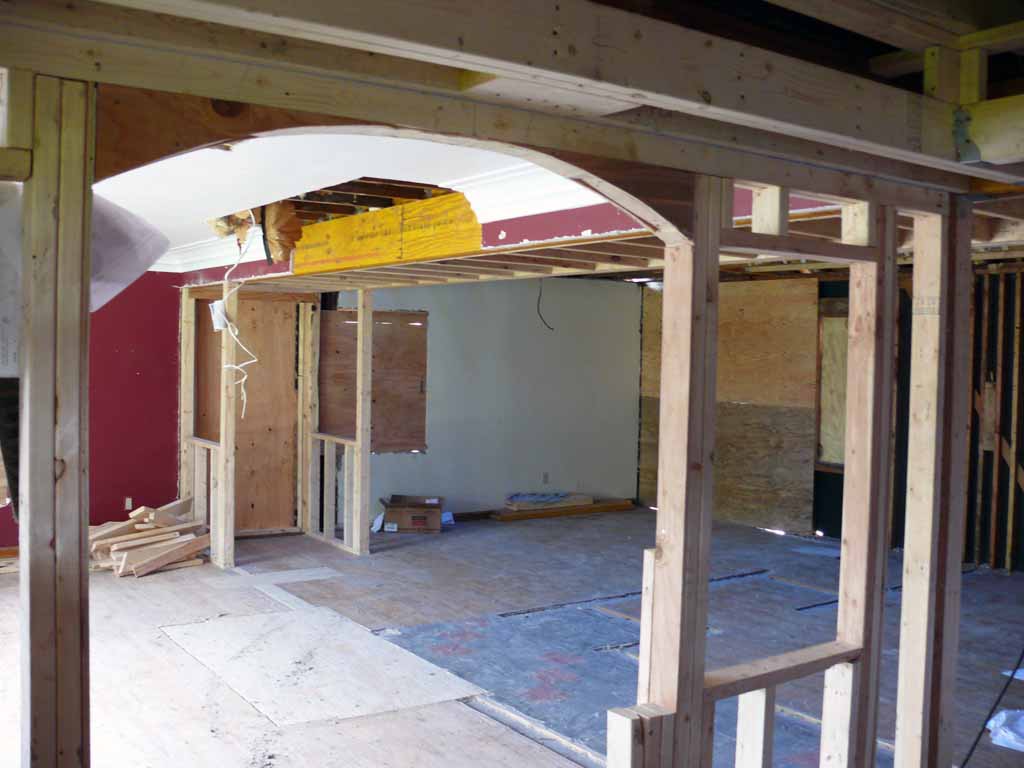 The framing inside is done. Now we wait till the addition is done and then we get some electrical, plumbing and drywall. This is looking from the entry way into the living room and kitchen. The half wall a the left is the opening into the new addition. The plywood at the right is the pocket door into the utility room (right now it's a BIG step DOWN into the crawl).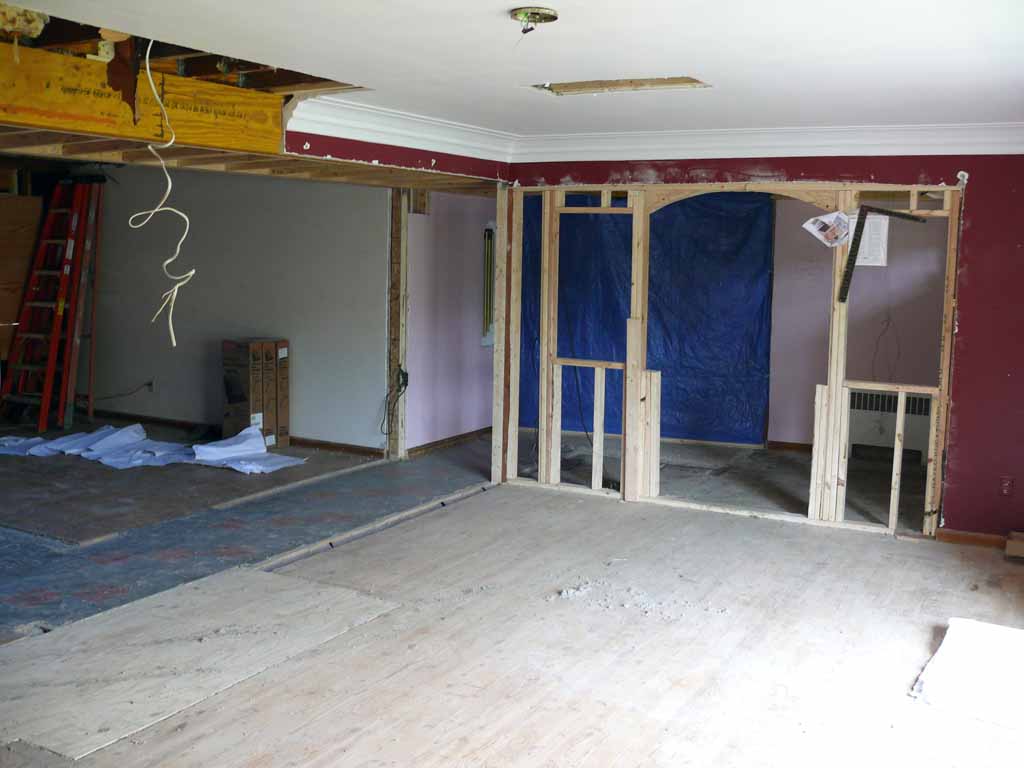 Looking back and the entry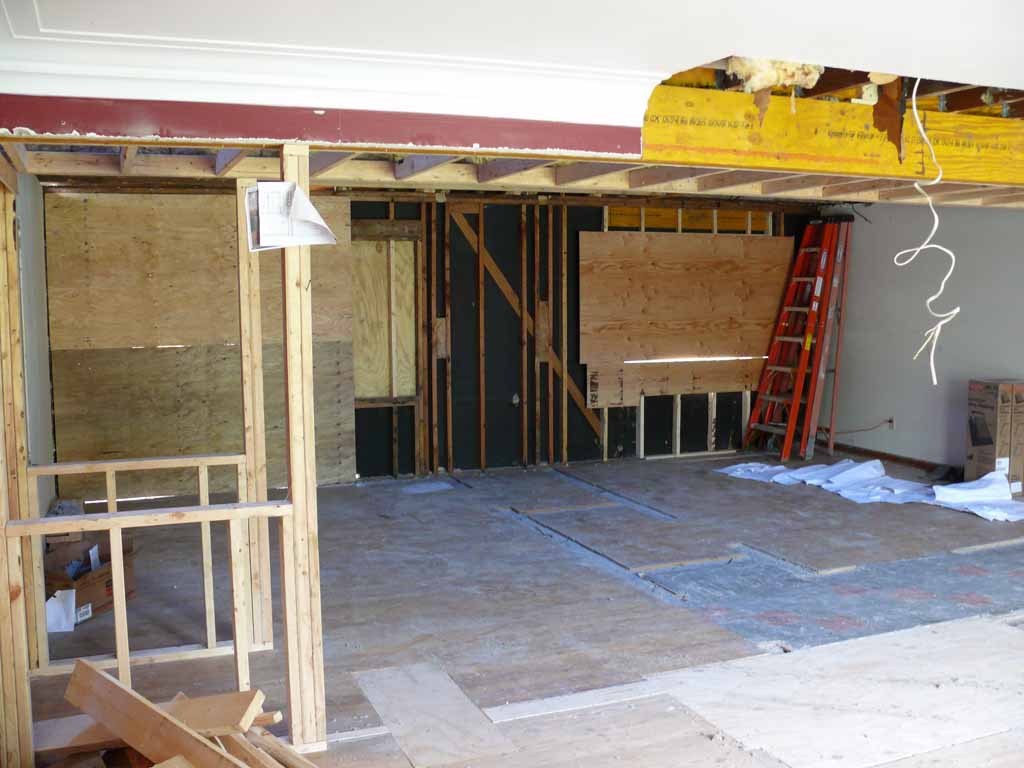 The kitchen. Pocket door left, bay window right. Stove in the middle once we get to it.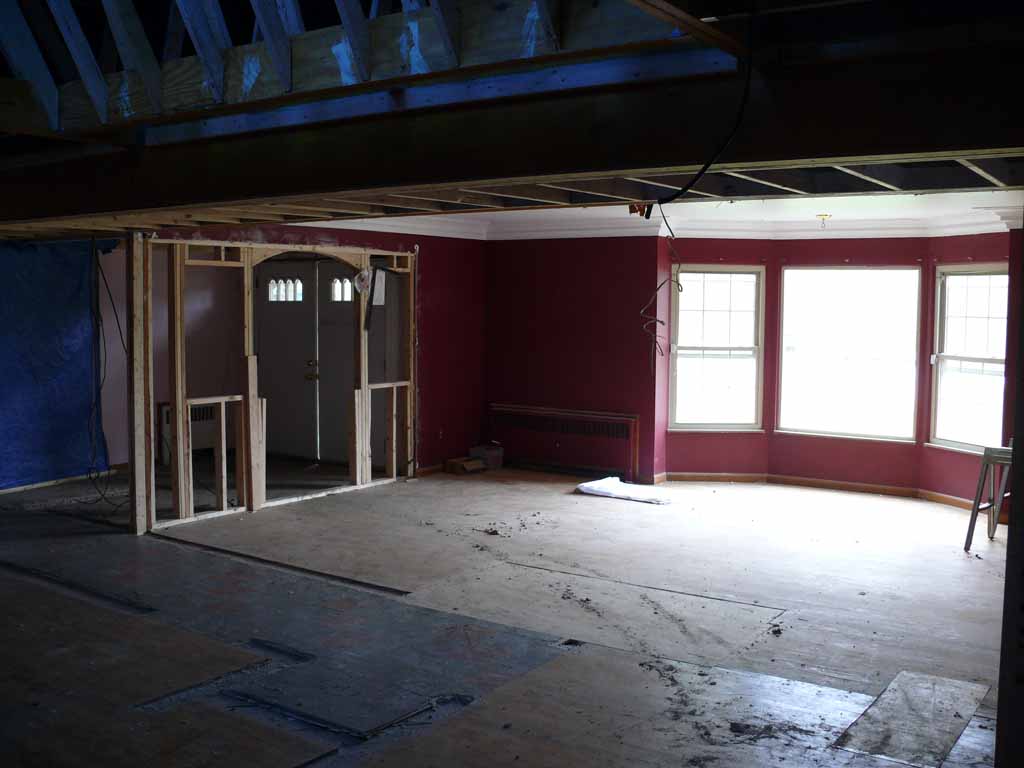 Again, looking from the kitchen into the LR.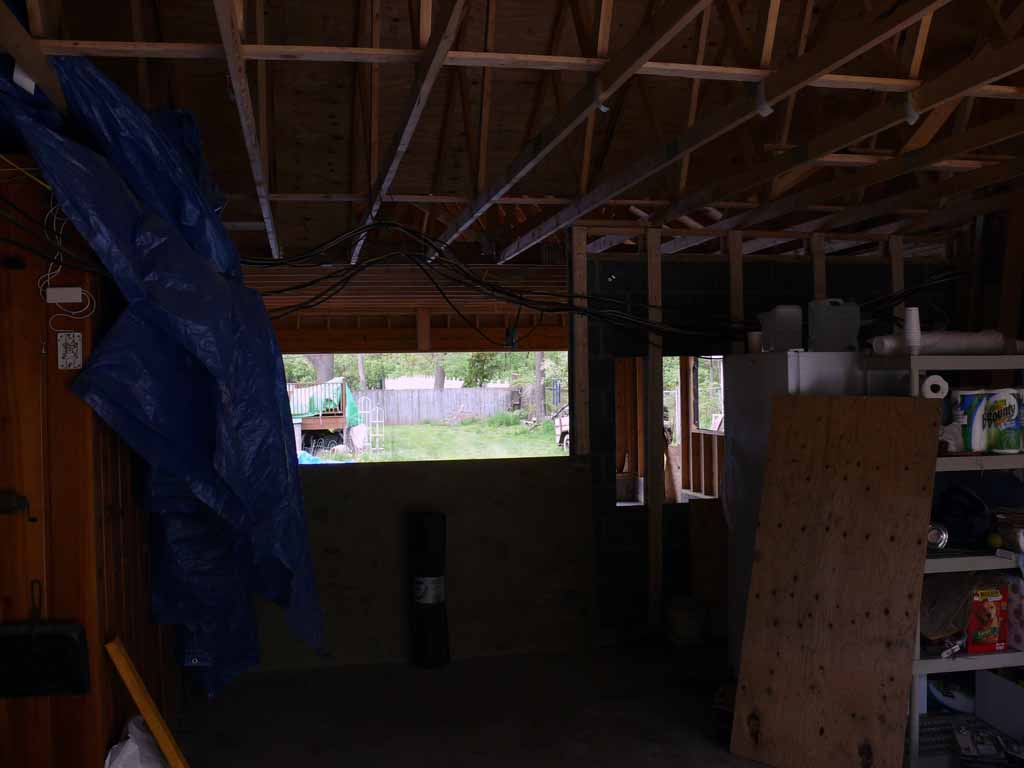 Looking from the old garage into the new. There is a piece of plywood blocking the thruway to keep dogs contained.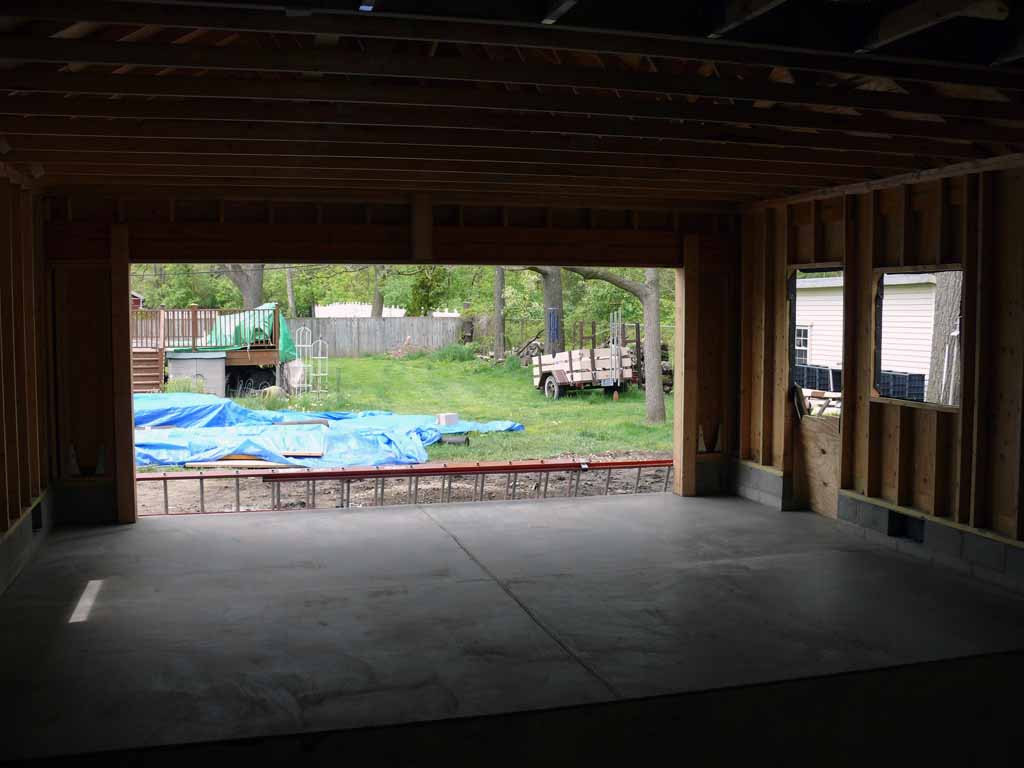 Looking out thru the new garage.