Photos from week 59 - 5/16/10
Lots of non kitchen things the past couple weeks. Worked in the back yard spreading soil and planting grass, finished building my router table, worked on cleaning the garage so we can have a garage sale.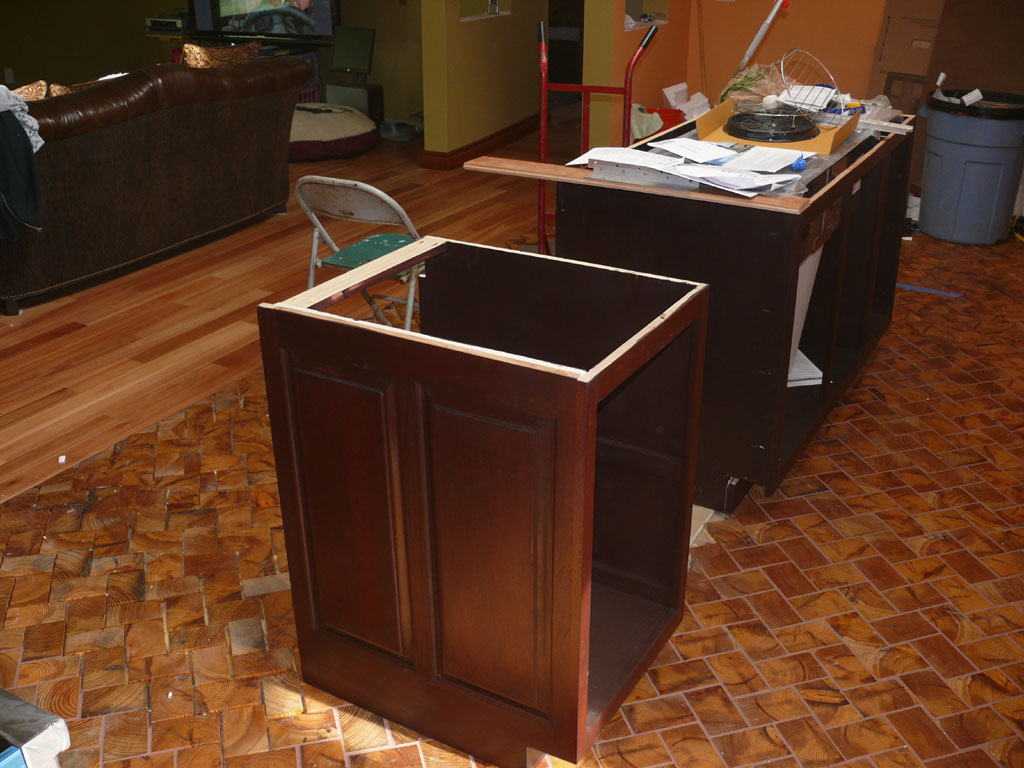 This is the cabinet that goes to the left of the dishwasher in the island. It was actually finished last week but didn't take pictures last week.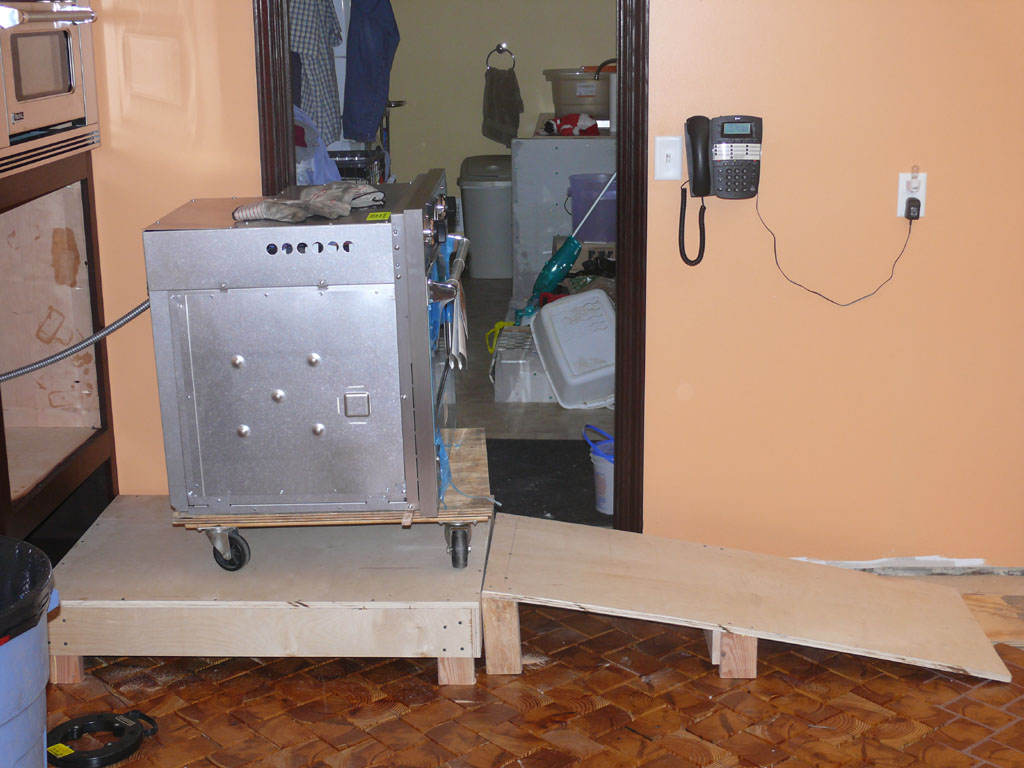 This was my invention for getting the oven in the cabinet. It was too heavy and bulky to lift in especially since it was in the corner and you can't stand on each side of it. So I built a little platform and ramp. Allowed me to get and 200+ pound stove installed all by myself.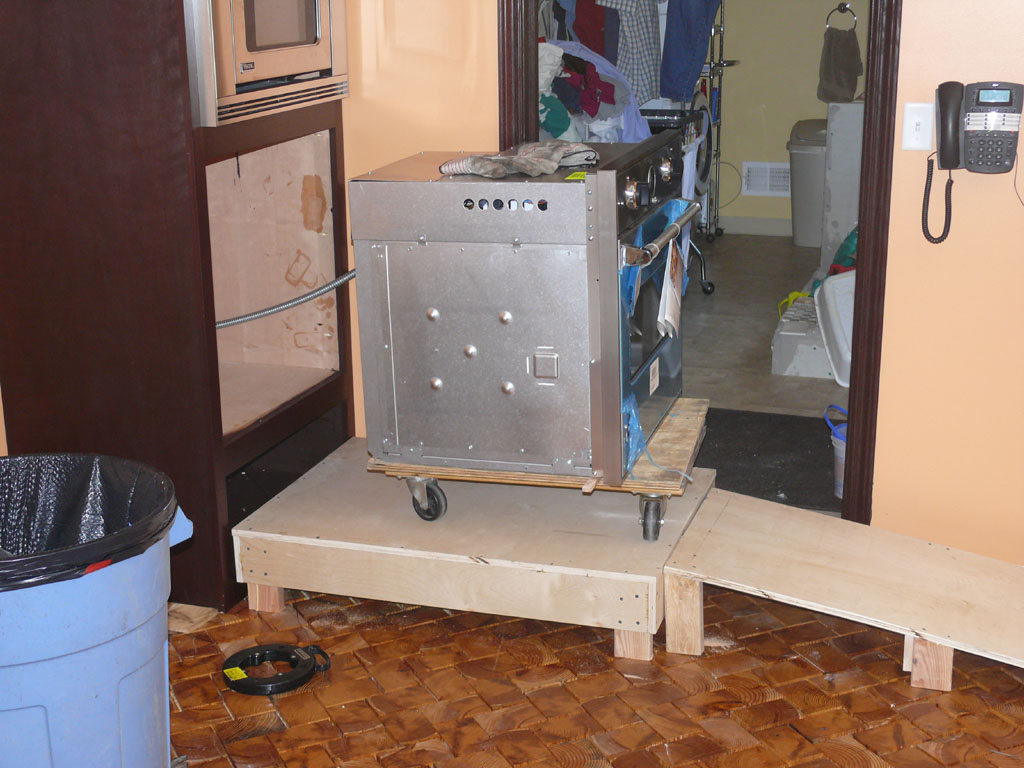 Just had to put a fish tape up under the stove shelf and use it to pull the flex conduit down as I slid the stove off the furniture dolly into the cabinet.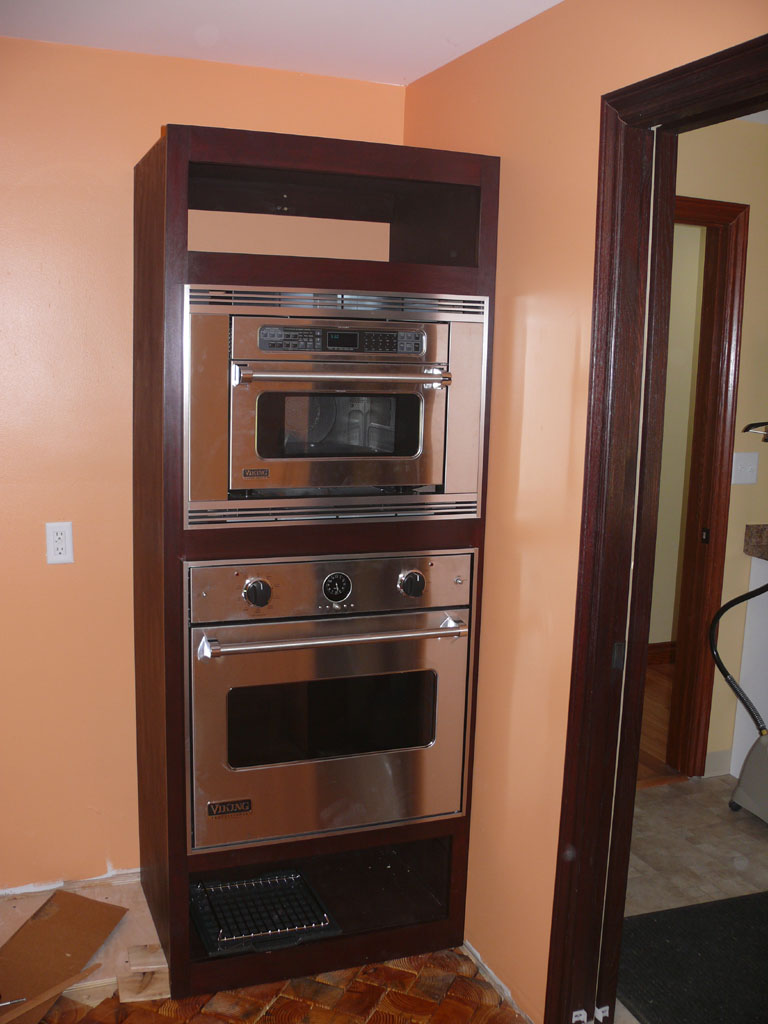 The installed ovens. There will eventually be a drawer at the bottom and lift up door at the top.