Photos from week 42 - 1/18/10
Well, I have finally got 9 doors installed. stained and trimmed, baseboards down, and all the blinds installed in the new part of the house. I will need a little more molding to finish off the 5 old doors once I get around to pulling them and putting in the new doors that match the new part of the house. 300' of baseboard and 500' of casing has been used so far, 2 gallons of stain, numerous cans of wipe on top coat, and about 60 pair of rubber gloves. :-)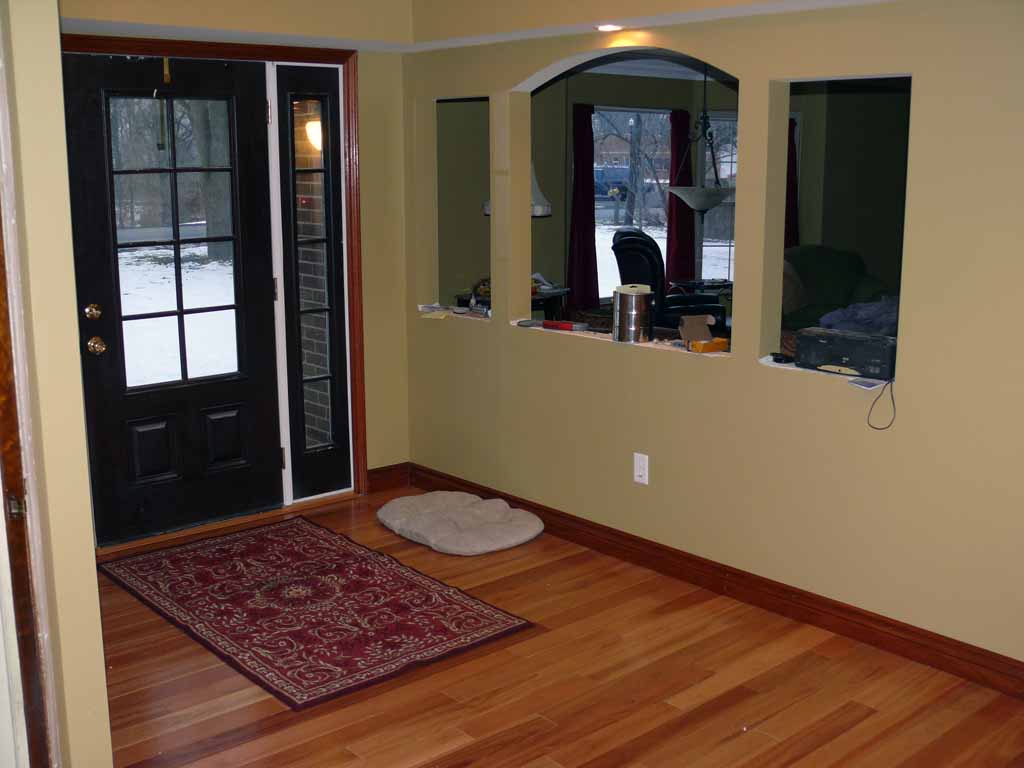 Here's the completed entry. Well, not 100% complete. The door frame needs painting and I need stone for the sills under the archway.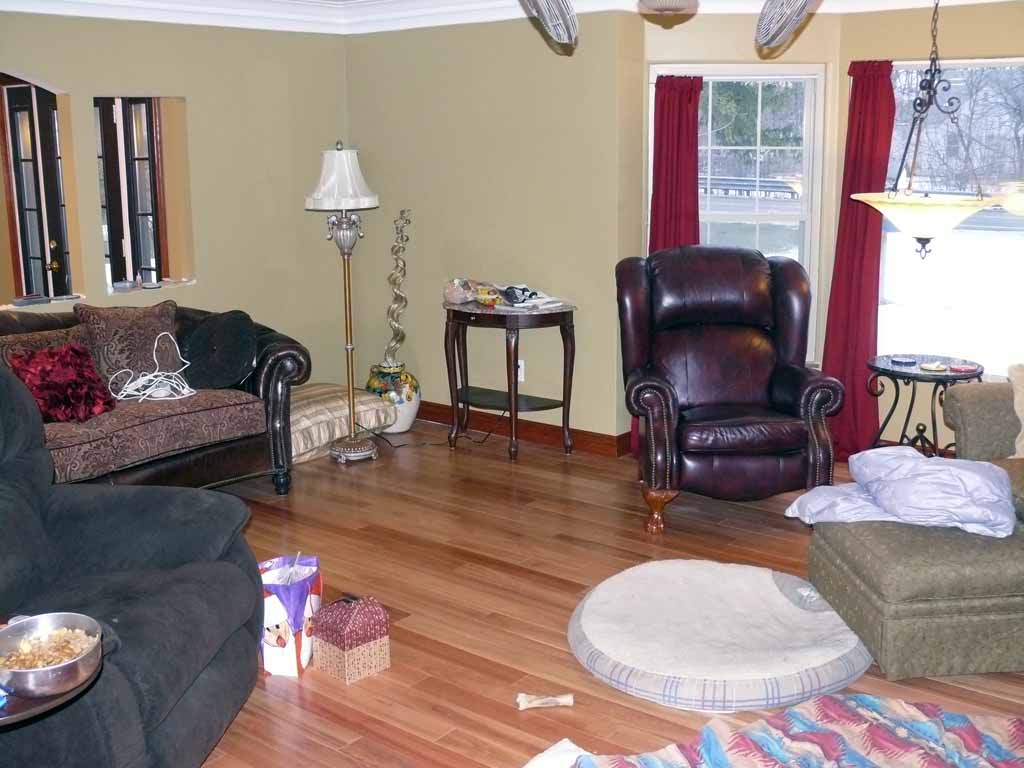 The living room is in use (as you can see). Moldings are down and more and more furnishings are moving in. I still need to build the TV/curio cabinets at the south end.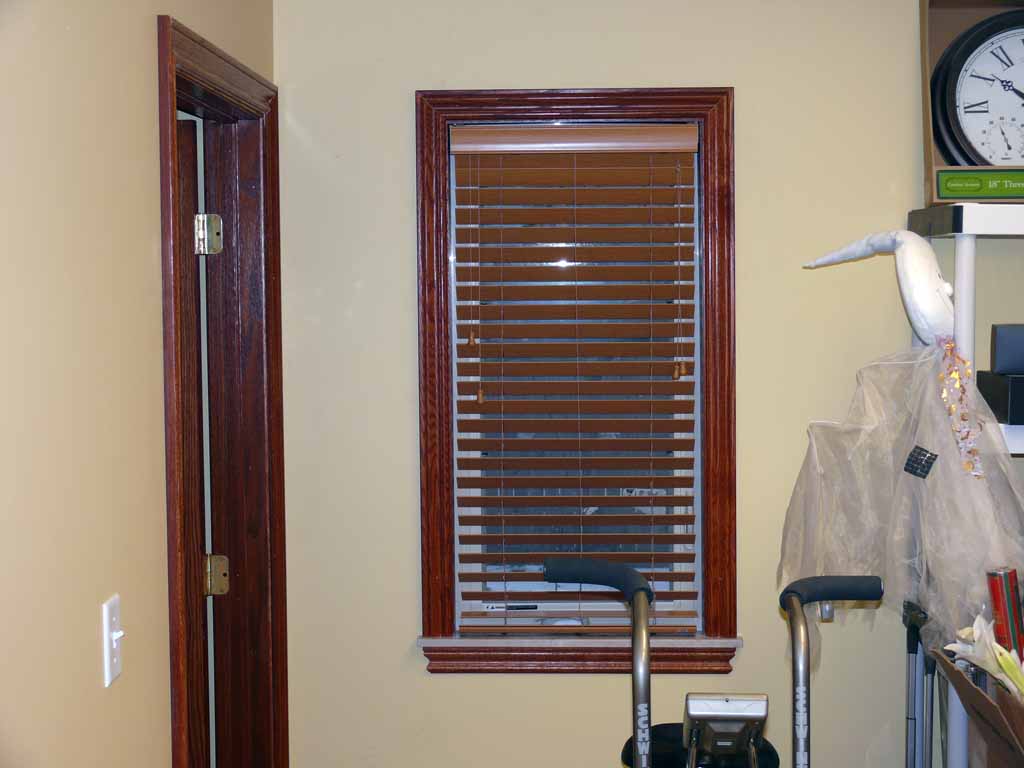 The completed storage room window. Sill is in, it's trimmed out and blind installed. (and the furnace room door is done too although you can't see much of it)
.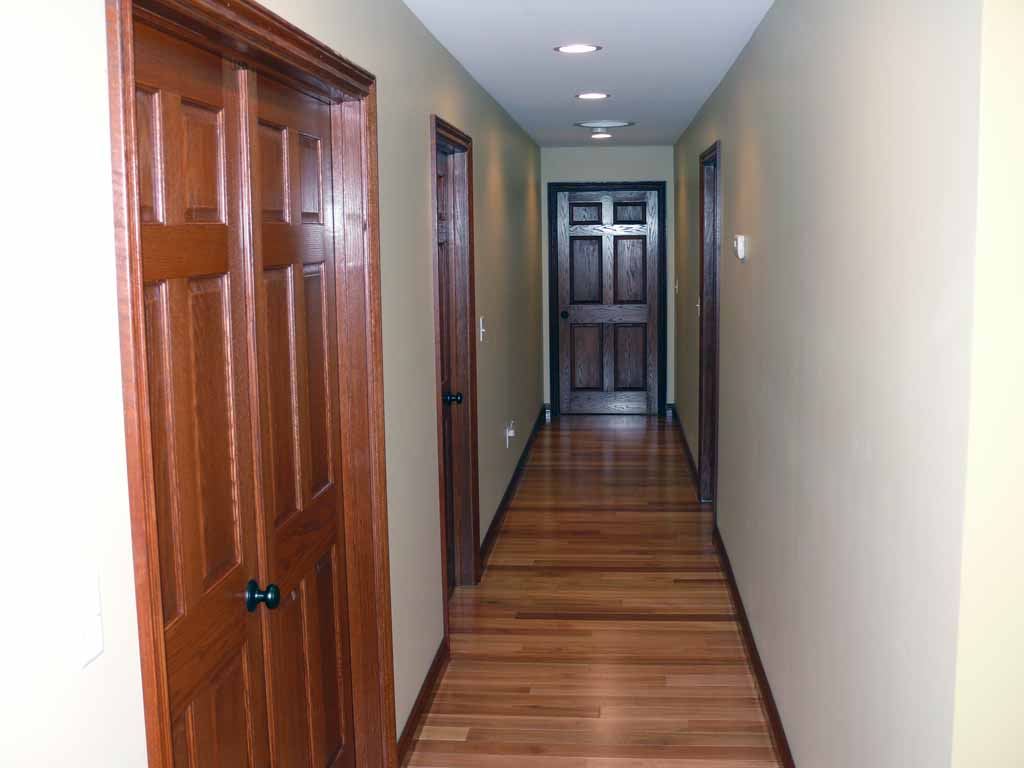 Here's the view down the hallway now. Doors are in, latches installed, moldings complete.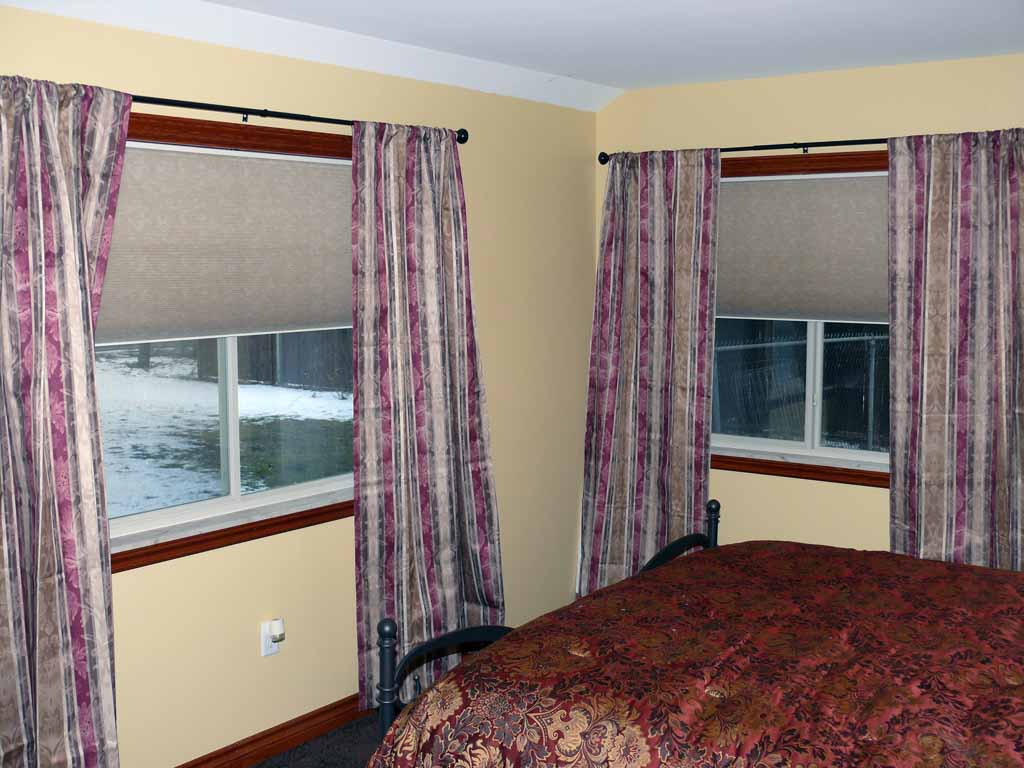 The guest room windows are finally done. Sills in, trimmed, blinds up.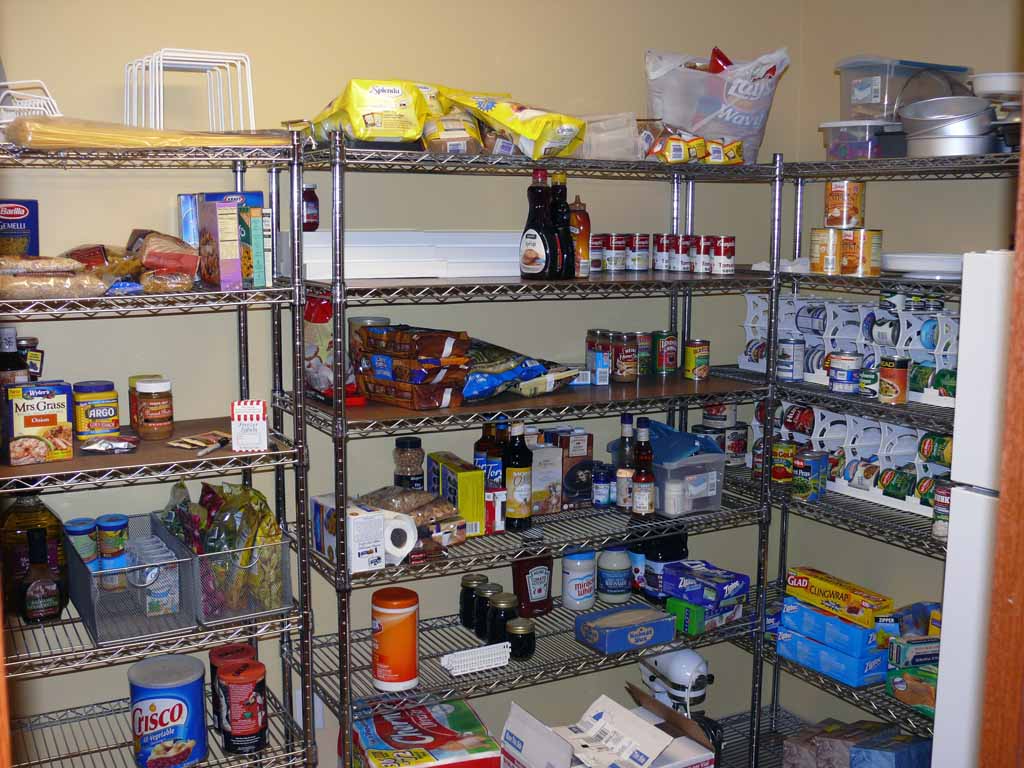 Patty has been spending lots of time getting the pantry all organized. The spare fridge is right (you can just see it) and the freezer is to the left.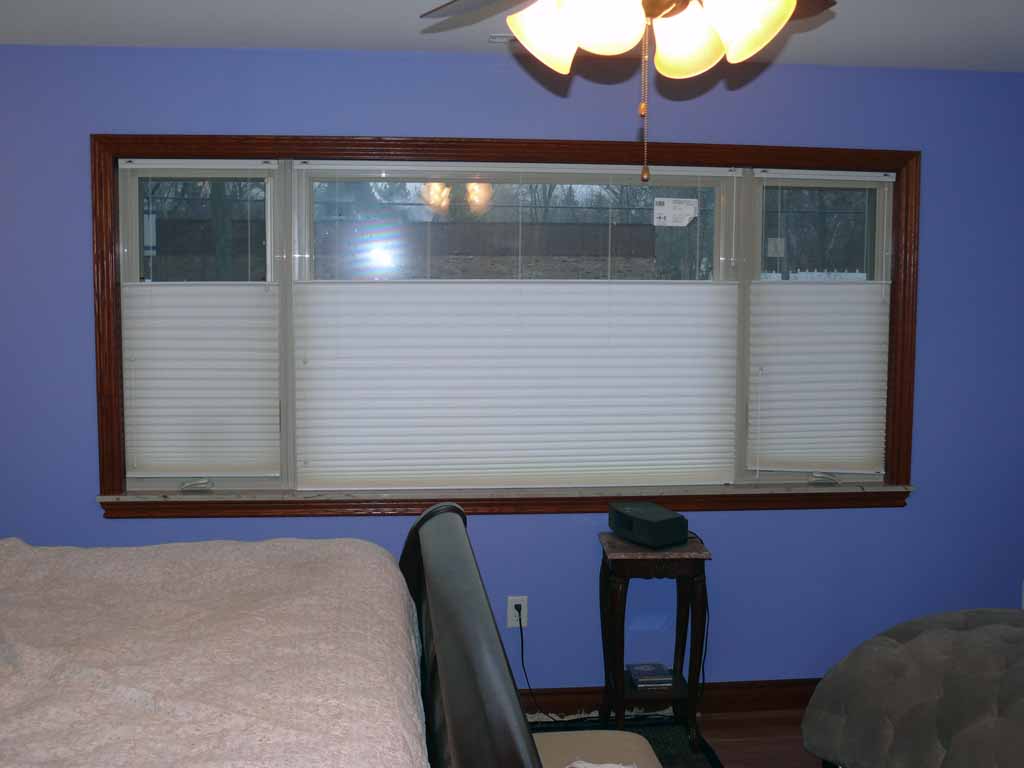 The big monster master BR window is done. We did the blinds in 3 sections so the two crank out windows at each side could be opened and still keep the center closed down. And this is my first experience with top down, bottom up blinds. I like'em. Pretty cool.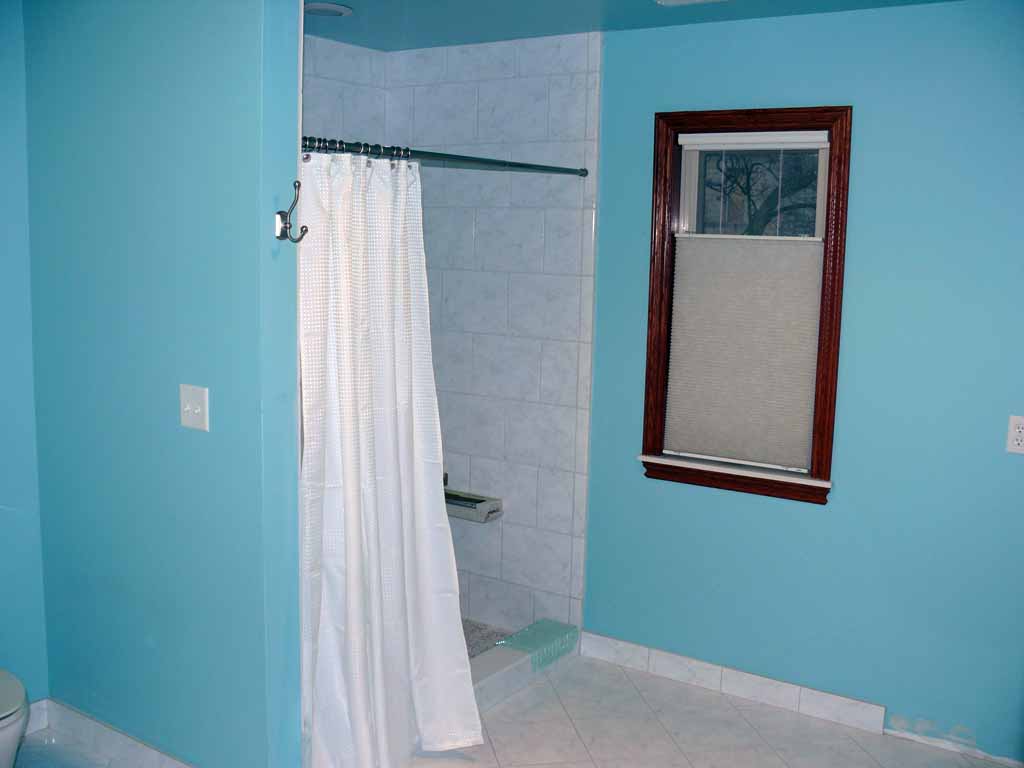 Bathroom is ready to go cept for the vanity. That is built and is being painted out in the workshop. Still needs doors and drawers too. For now, we just using a shower curtain til I can stop crying over the price for a framless glass door set up.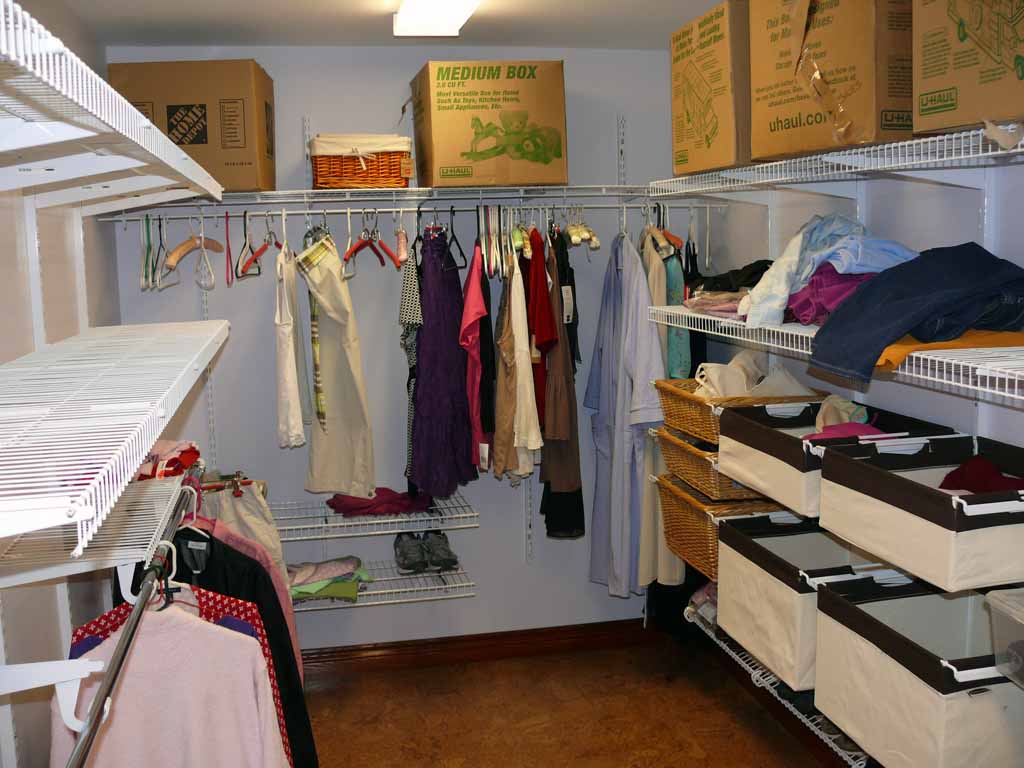 Patty's master BR closet doesn't look half as big once you get all the shelves and such installed. Behind me is the short wall where the door is at. That will have a small little table and chair as well as some hooks for haning travel bags, etc.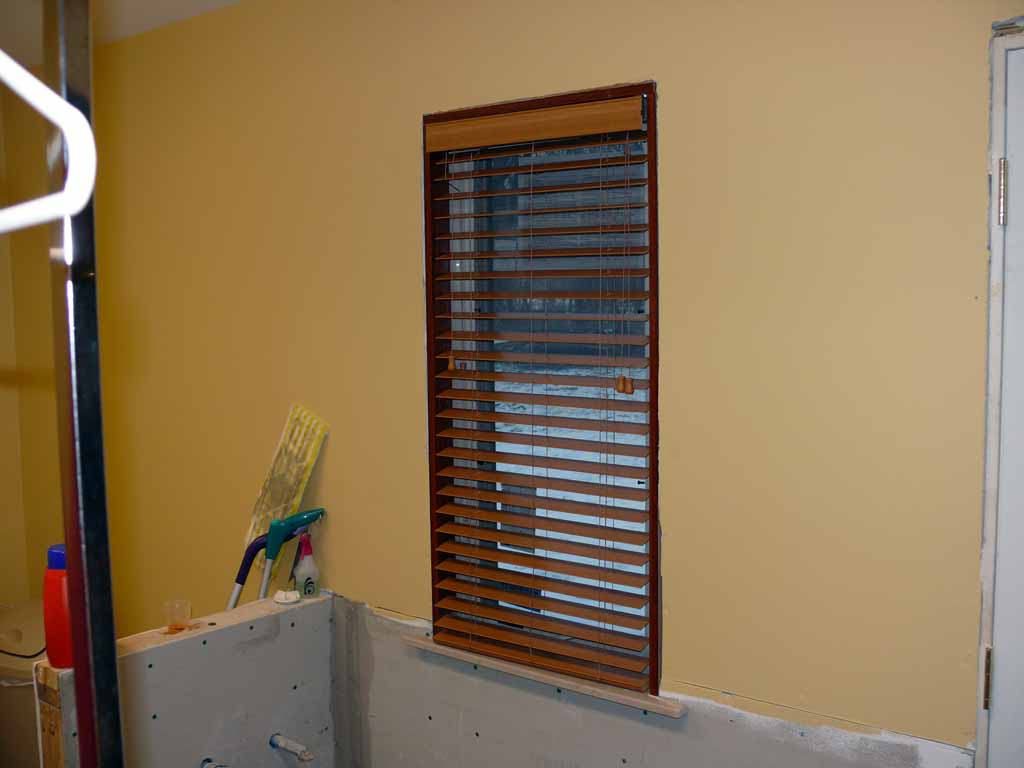 The laundry room window is almost done. I ran out of stained casing. More got a first coat of stain this morning. This window and the door will be cased once the staining is complete.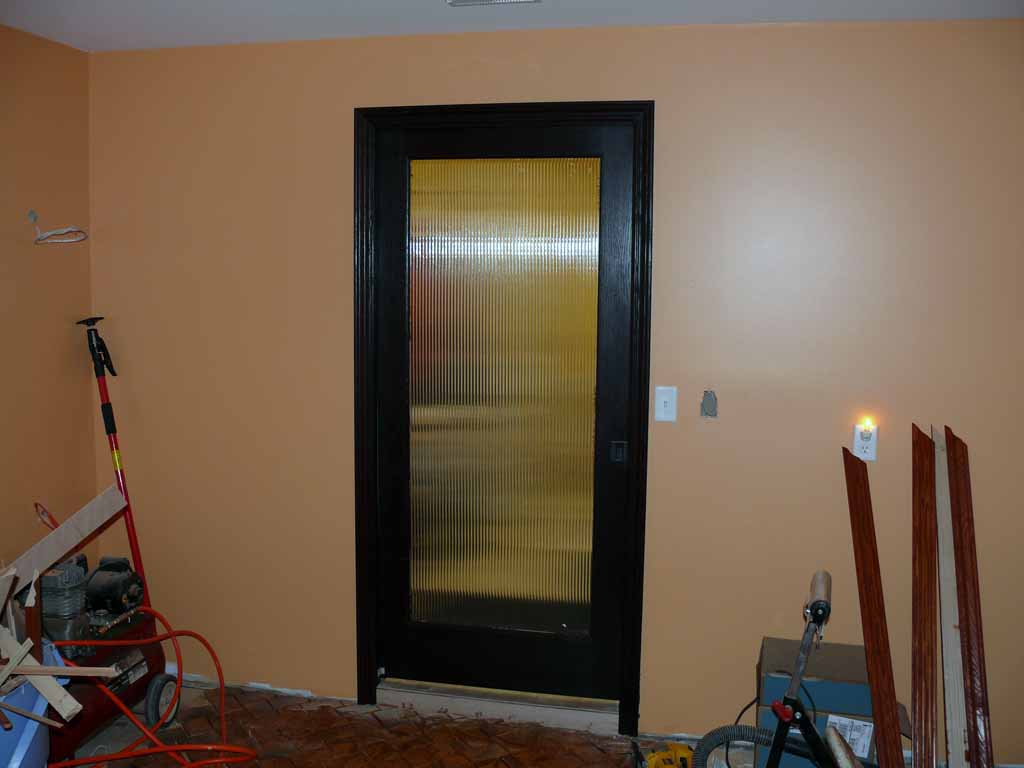 This is the completed pocket door between the kitchen and laundry room. It's done in Rosewood stain which will be what gets used for the kitchen cabinets. (Hence the reason it is different color stain from the rest)
On deck: The grout for the kitchen floor, and kitchen cabinet build once I get the bathroom vanity out of the shop.