Photos from week 35 - 11/29/09
Took a break for Thanksgiving (Home Depot was closed :-) )
The day after TG was spent putting down a combination of 15# and 30# felt (tar) paper, 3 boxes of peel and stick vinyl tiles, and 16 sheets of 1/4" Luan plywood over the whole living room.
The peel and stick tiles were used as filler to match up the old floor where the hallway was. (Thanks to my friend Joel for suggesting using the peel and stick)
The 30# tar paper was used on top of the existing floor where it met up with the kitchen floor to get a little more elevation so the living room floor would match the height of the kitchen floor once the Luan is was put down. (or as best as I could do with a 61 year old house that was pulled apart every way for Sunday to make the "open space".)
The 15# goes down under the Luan and on top of the Luan plywood as a vapor barrier and squeak prevention from having "wood on wood". (at least that's my theory)
Some of the flooring went down on Saturday but stopped to go to get some cider and doughnuts. (all work and no play....) The rest of the floor in the pics was done Sunday.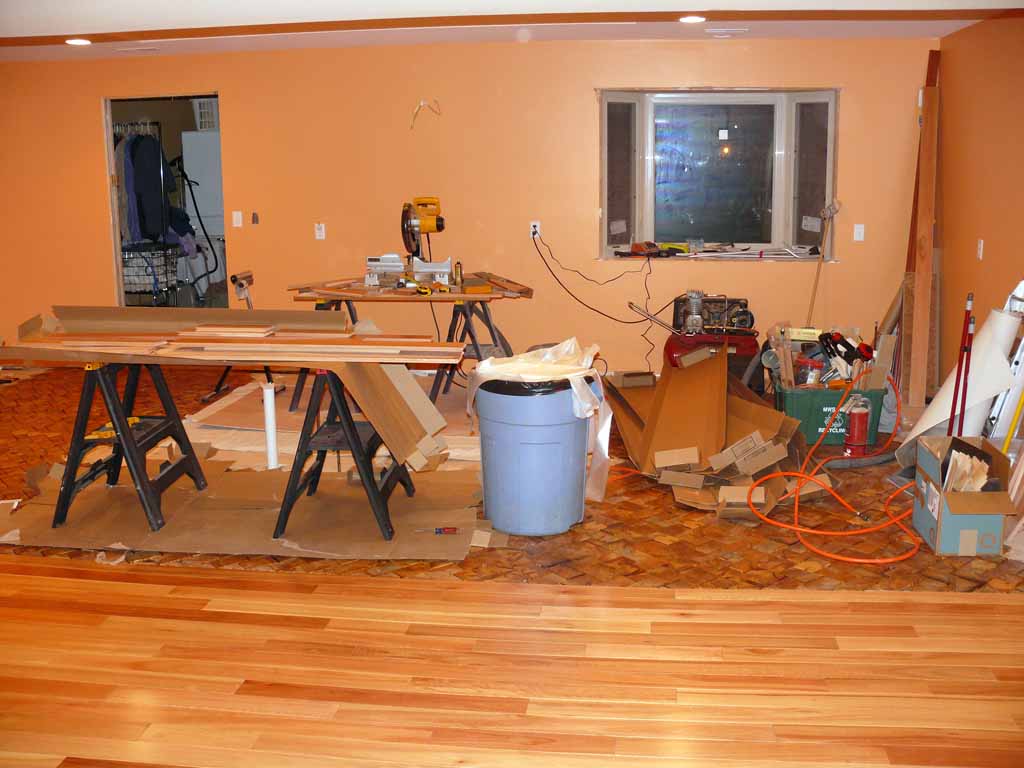 The kitchen has been taken over as my work area since I'm now working on the living room. The stack of cardboard indicates how many boxes of flooring have been used so far. Then I have to move all this again next weekend so I can grout the kitchen floor. This weekend was originally going to be a grout weekend but it had to be ordered so...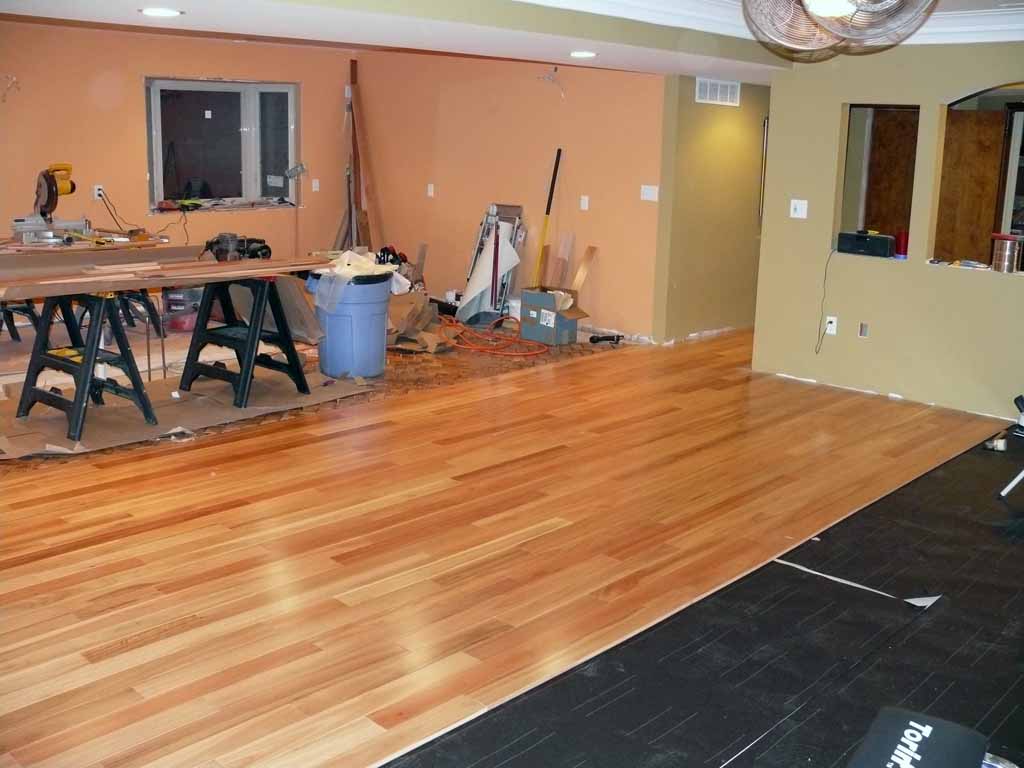 Here's the view looking from the South East corner of the LR toward the entry.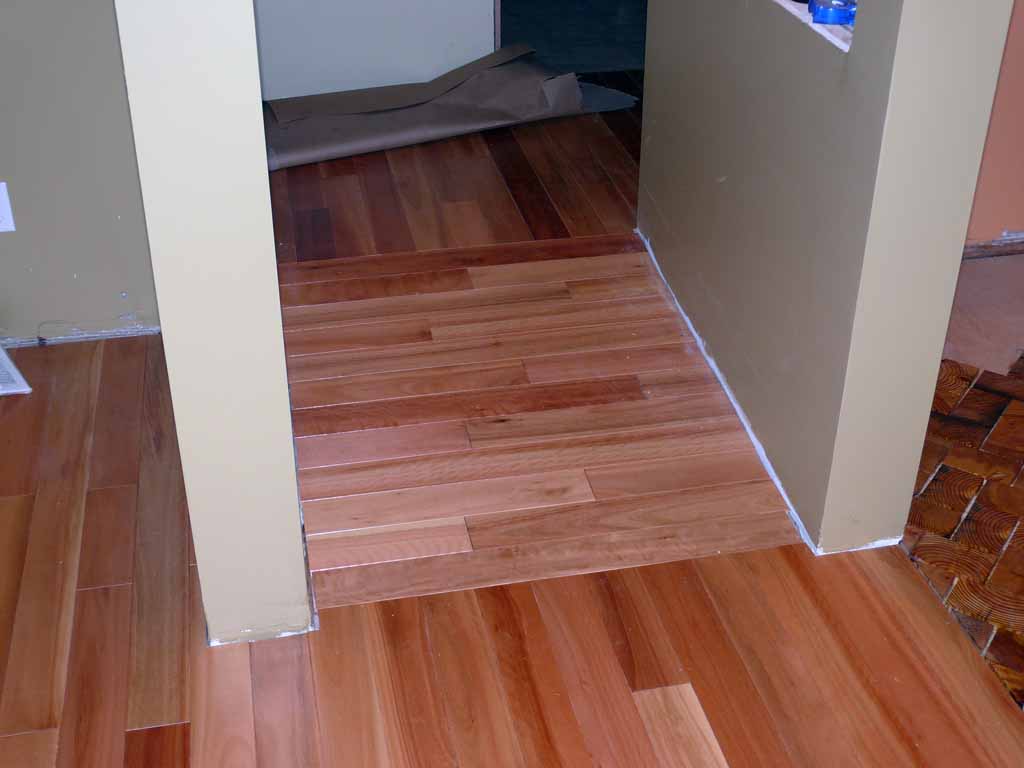 Not the best picture (it really does look better in person). Spent a couple hours Saturday morning cutting shingle shims in various combinations to get the right angle and length to match up the ramp with the floor and making a "double grooved" floor board for the bottom one so the tongue of the floor could have a place to live.
.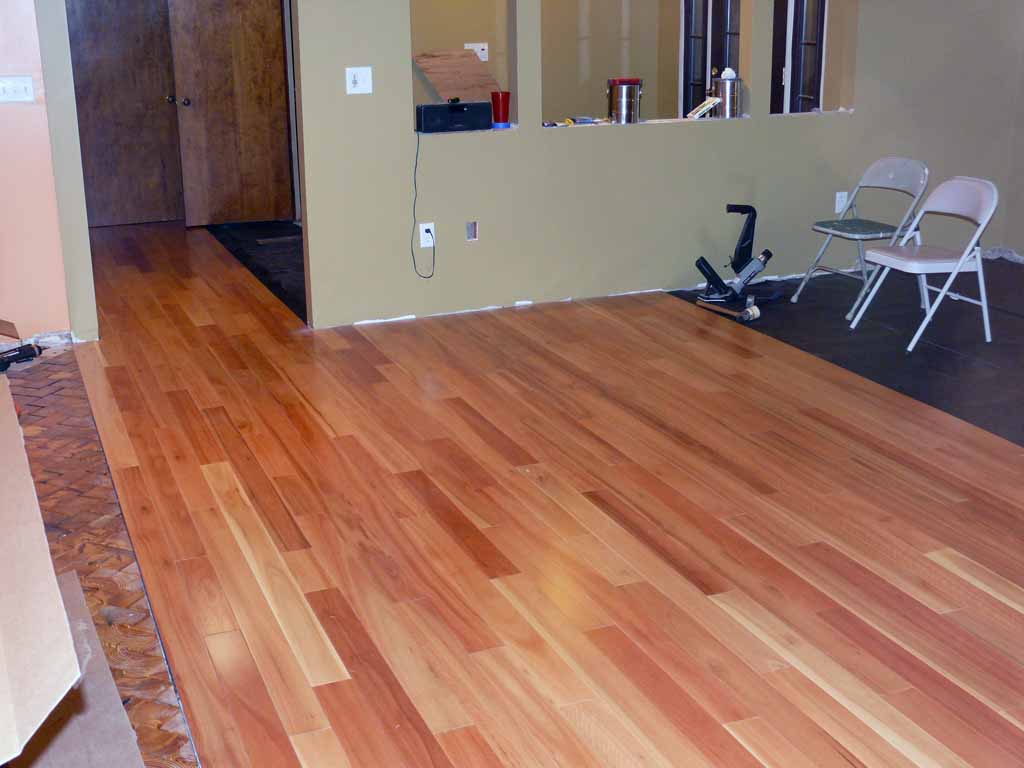 Looking from the ramp toward the entry area and old part of the house.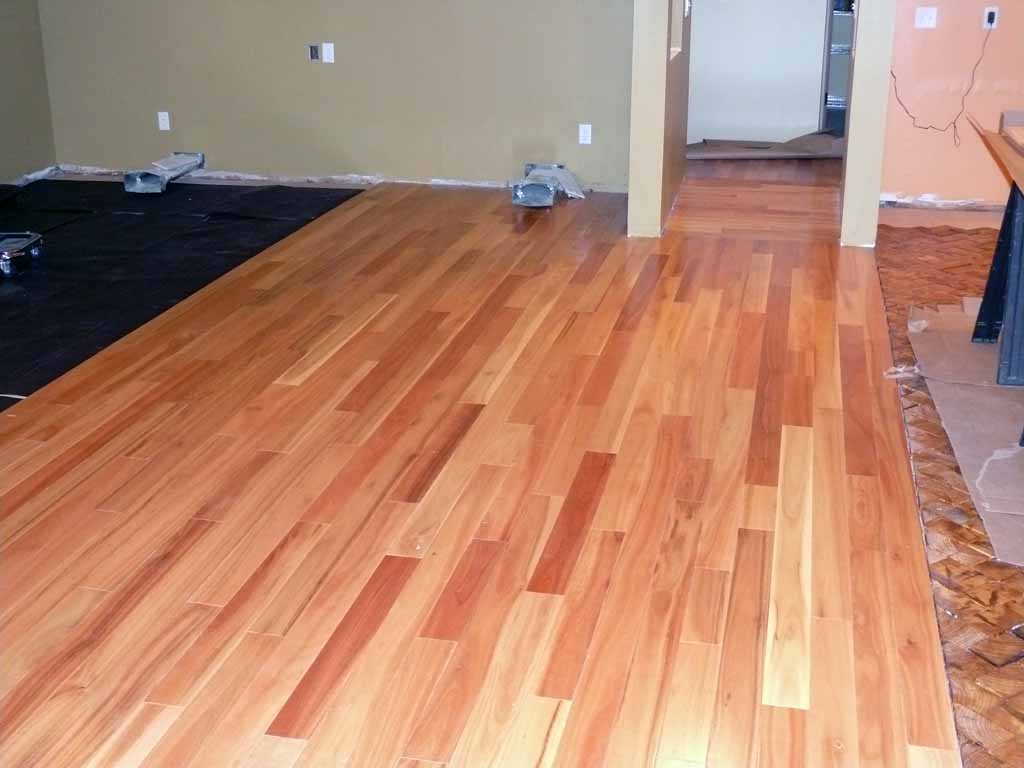 Looking from the entry area toward the ramp to the new addition. In case you're wondering, the shiny tube things are the heat ducts that will be going under the entertainment/curio cabinet.
I'm off to take a bottle of Aleve and crash in my recliner.