Photos from week 20 - 8/16/09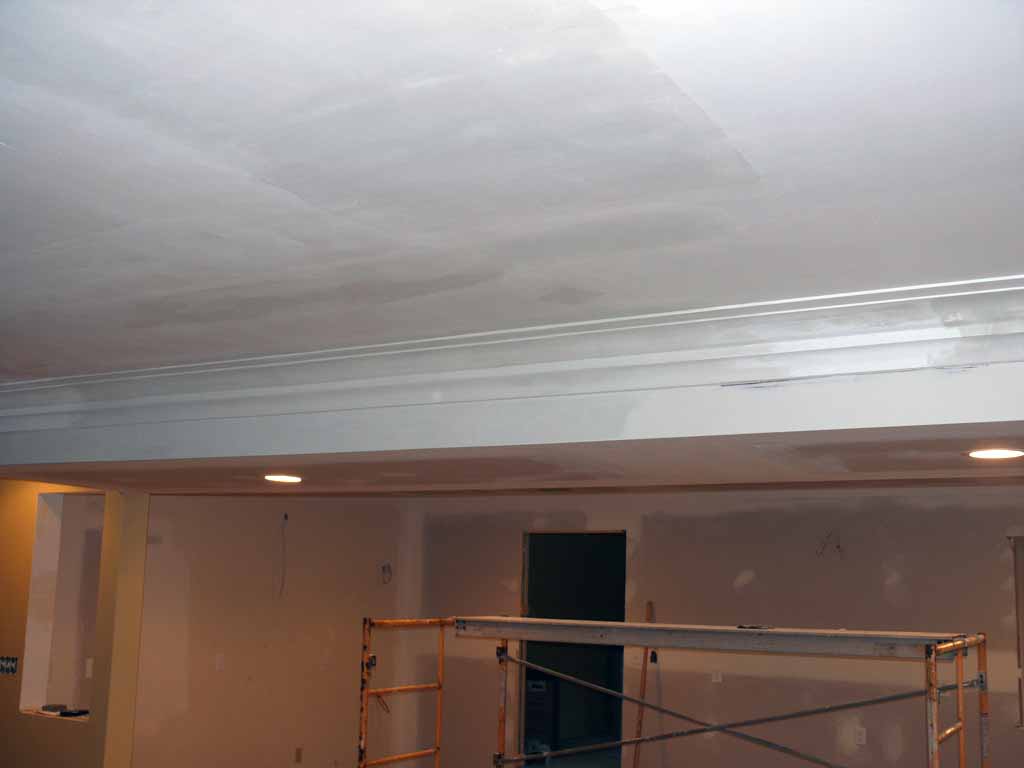 This is a shot of the plaster crown molding Gary filled in. The section from the White area to the left to the White area to the rhite is all new. I think he did a real good job of filling in where the fireplace came out. Thanks Gary.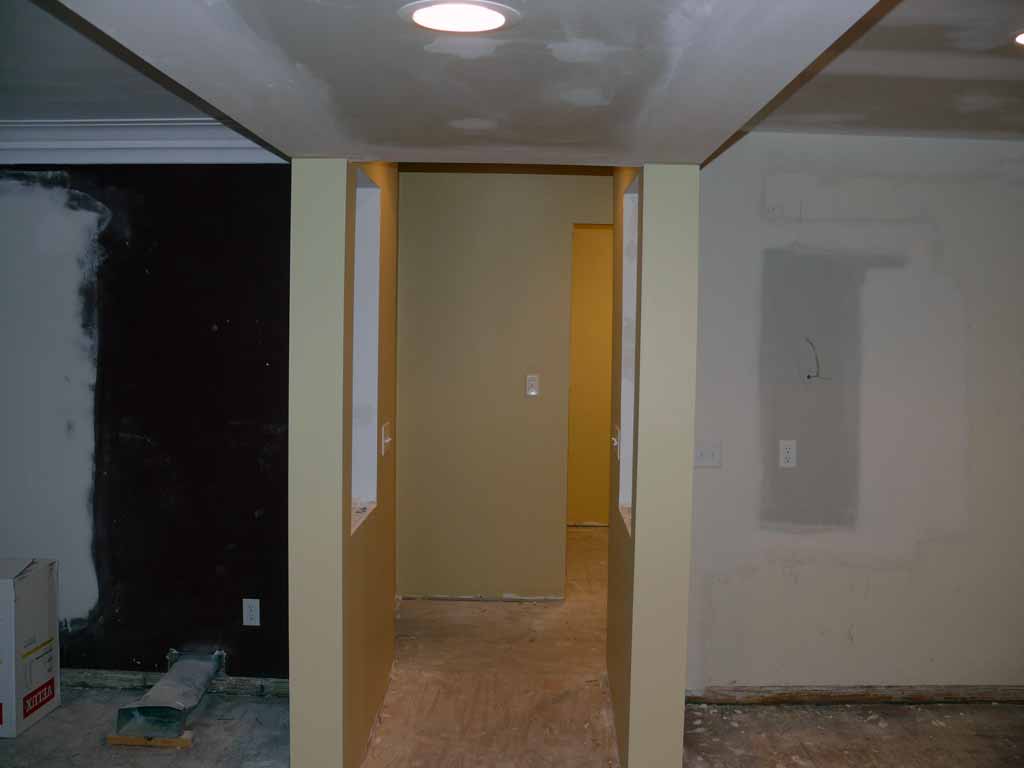 The "entrance" to the addition is now painted.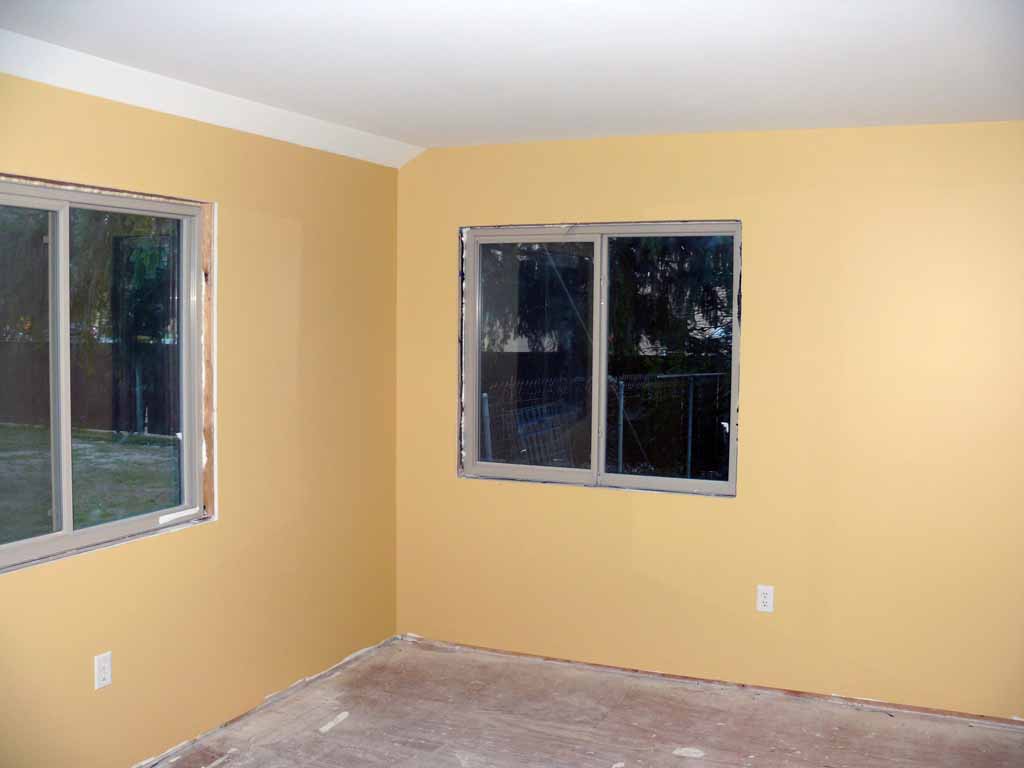 Guest room is all painted.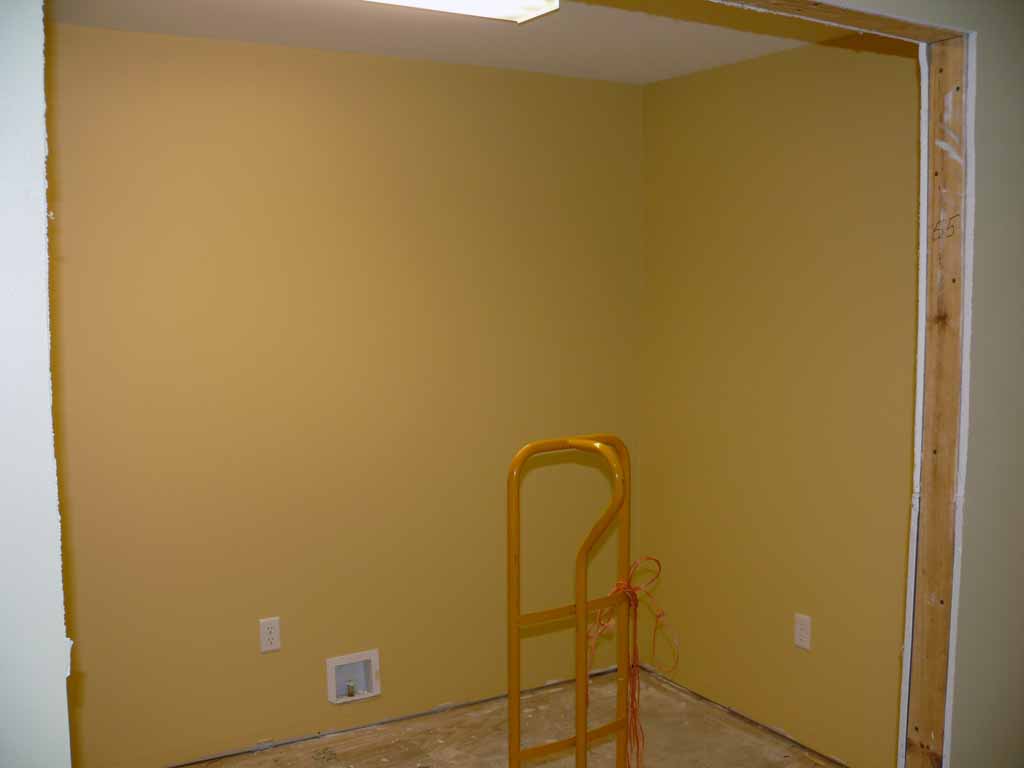 The pantry is painted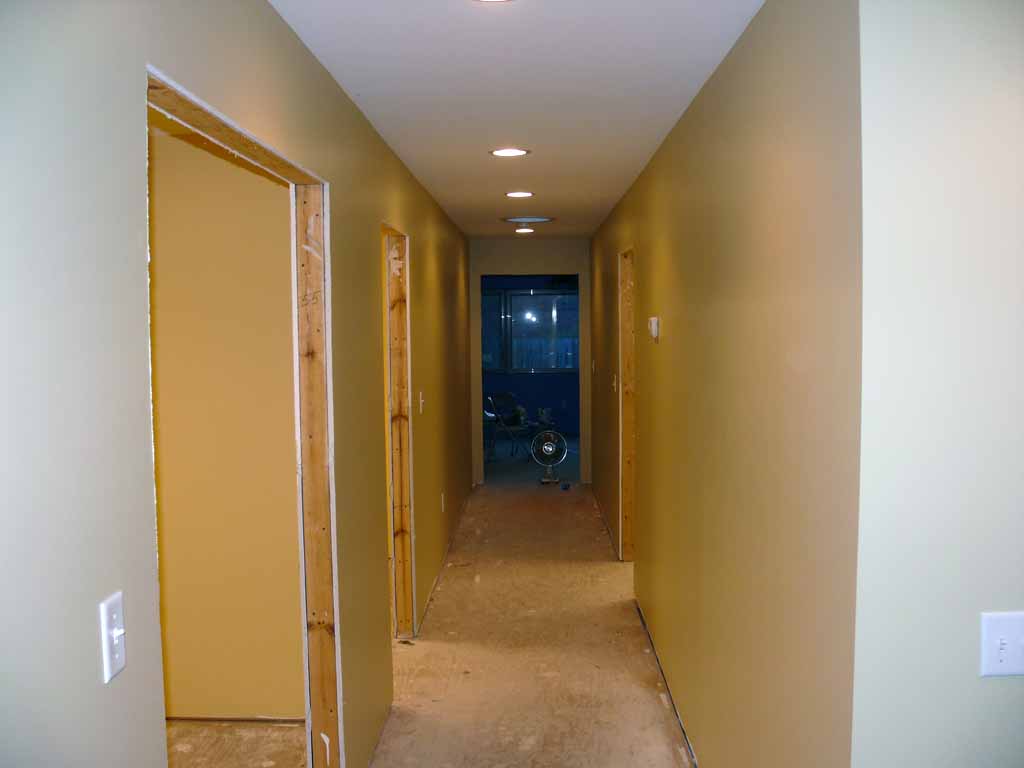 The view down the hall. Hall is painted. And no it's not the same color as the bedroom, pantry, etc. Those are a golden color and this has more green in it. Hard to tell from the photo.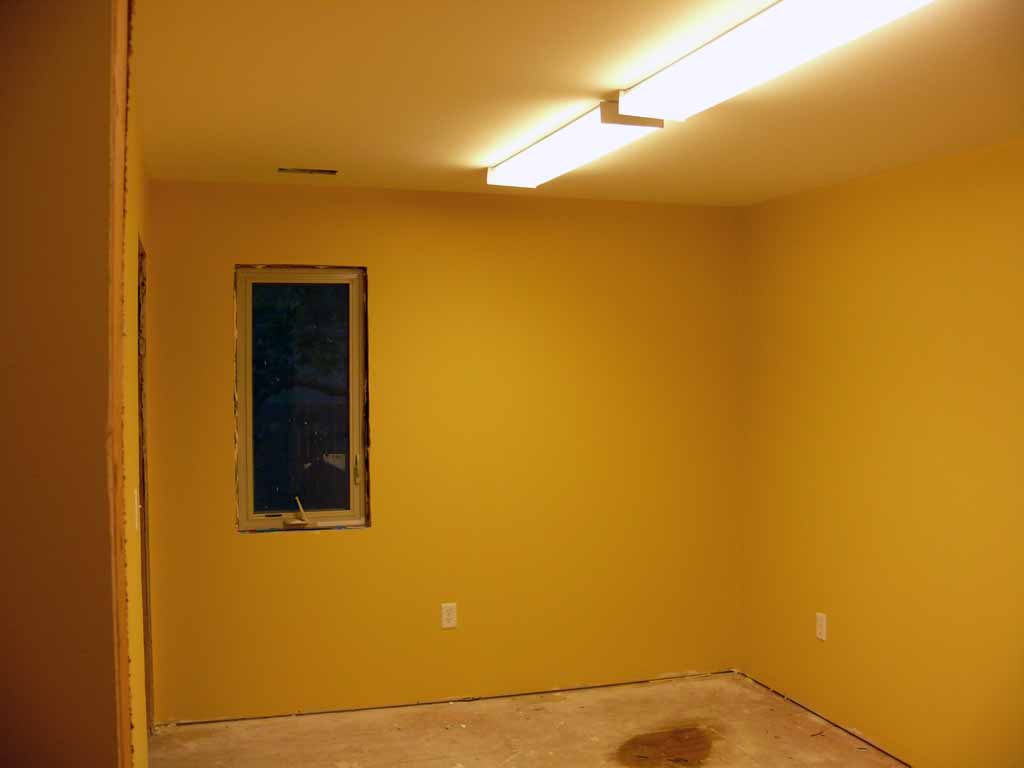 The storage room is painted.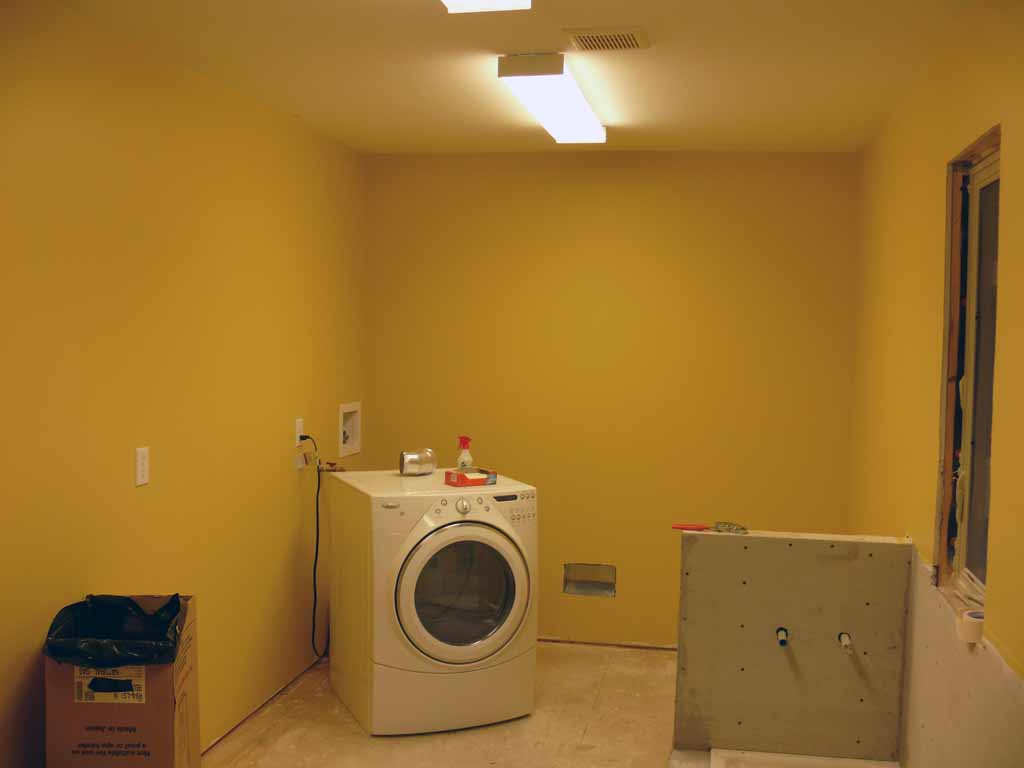 The laundry is painted. We're seeing a theme here. Everything in the addition is now painted.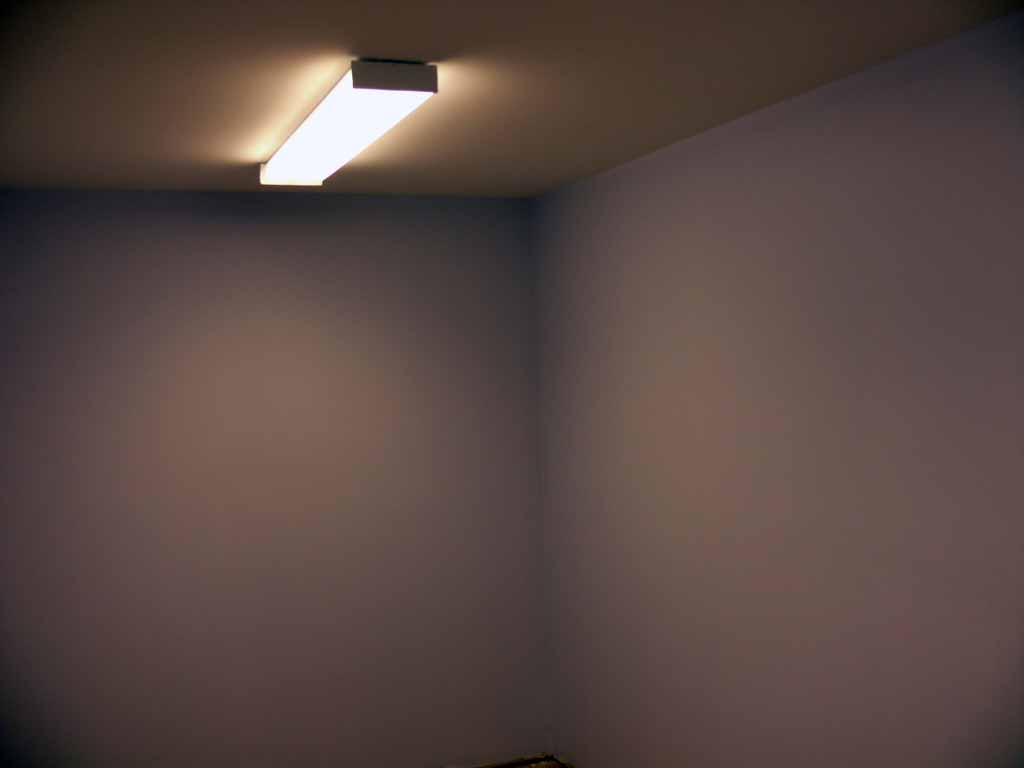 The master BR closet. Hard to tell but it's a light purple (periwinkle).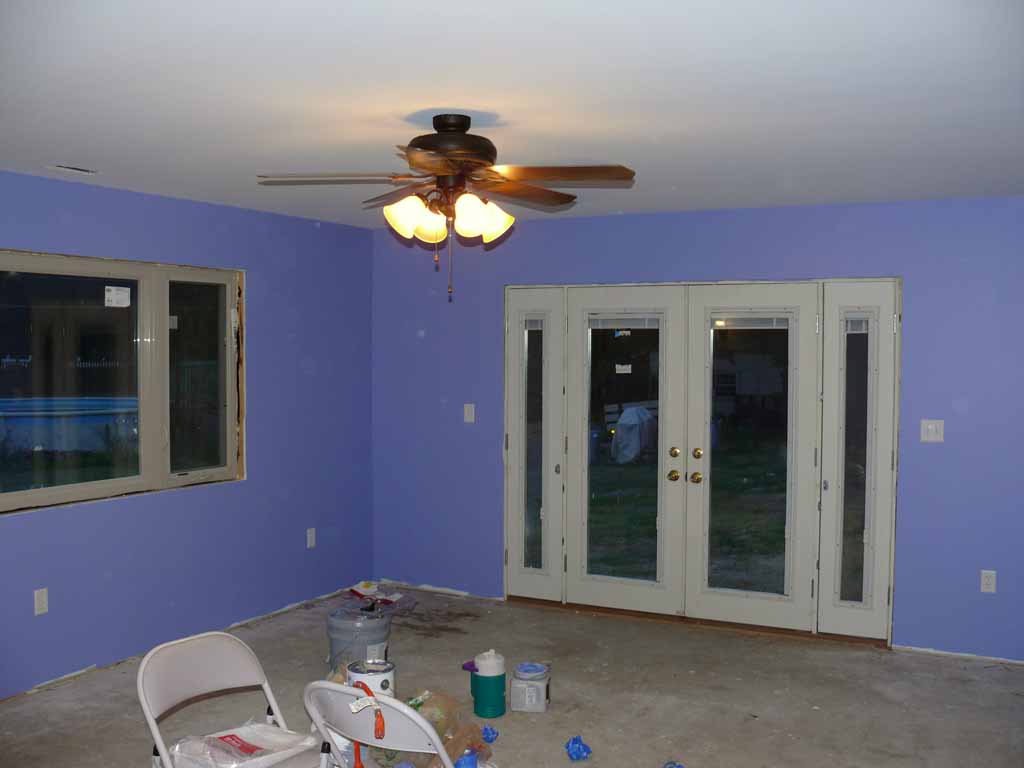 The master BR. "Full on" periwinkle.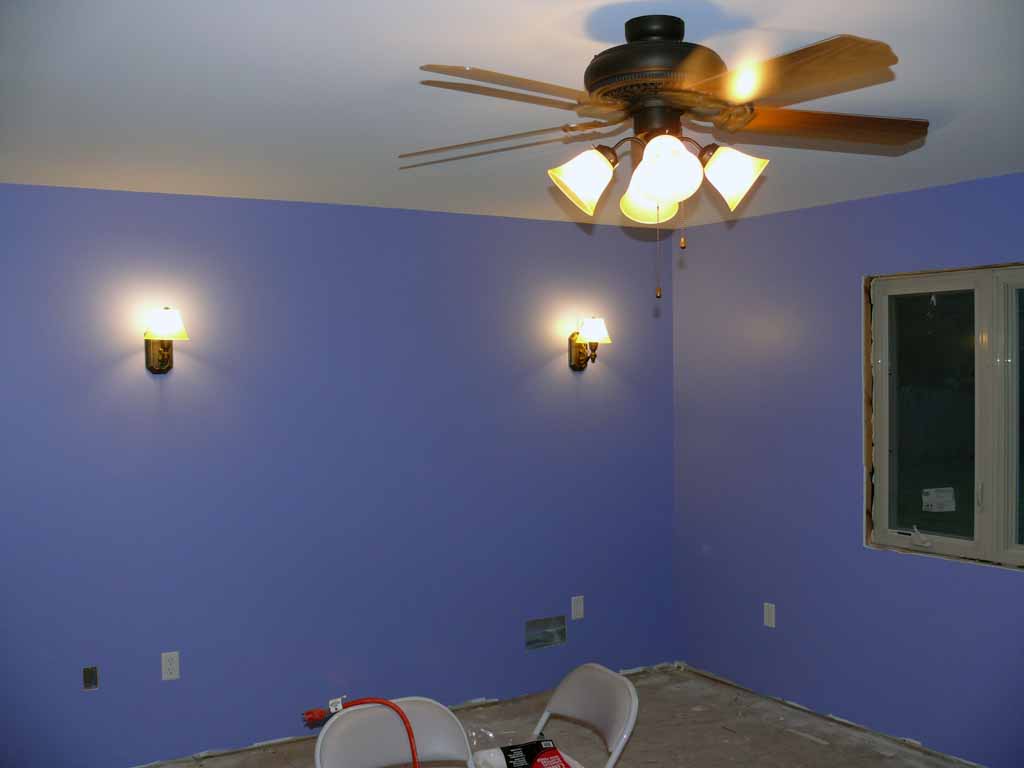 Looking the other way in the BR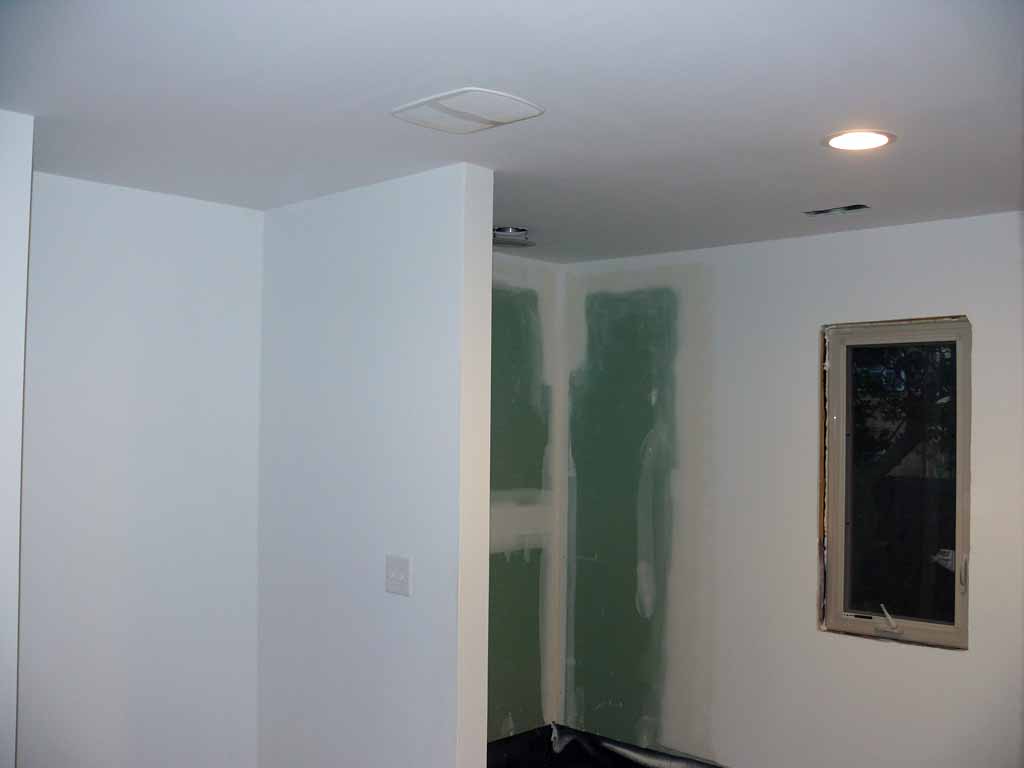 Sigh. I lied. The entire addition isn't painted. The bath room is all primed (green board doesn't get primed). We're deciding on tile type/color before we decide on paint.