Photos from the end of week 1 - 4/3/09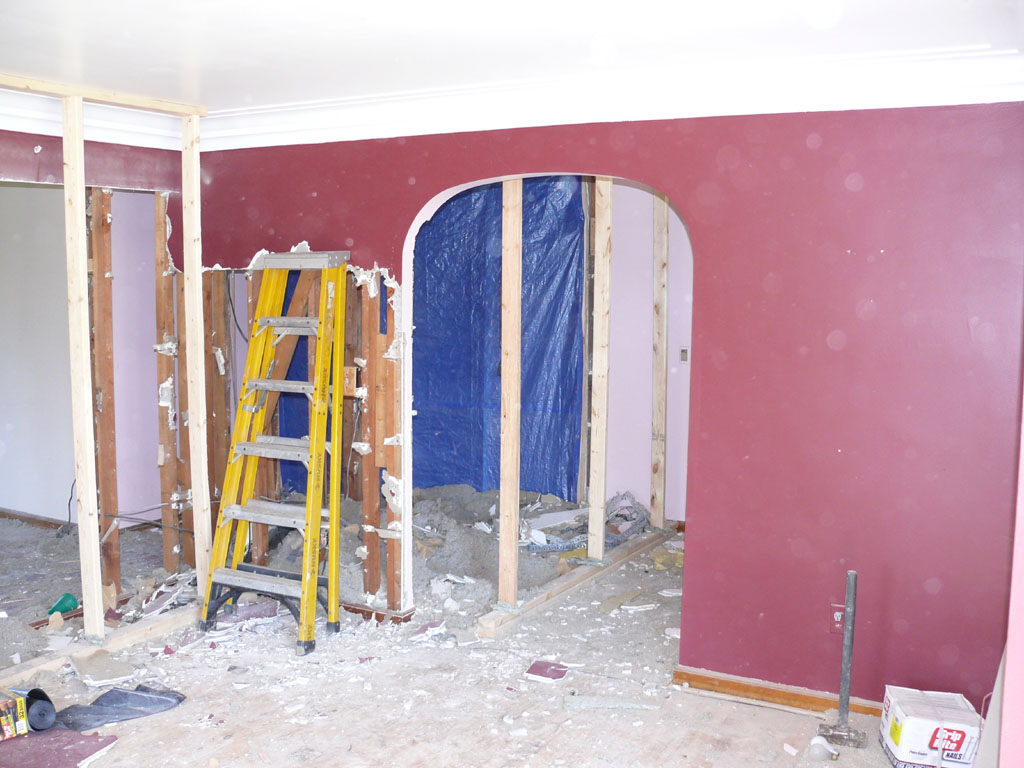 Standing in the living room looking toward the entry. The blue tarp across the opening of the kitchen, our bath and one remaining bedroom.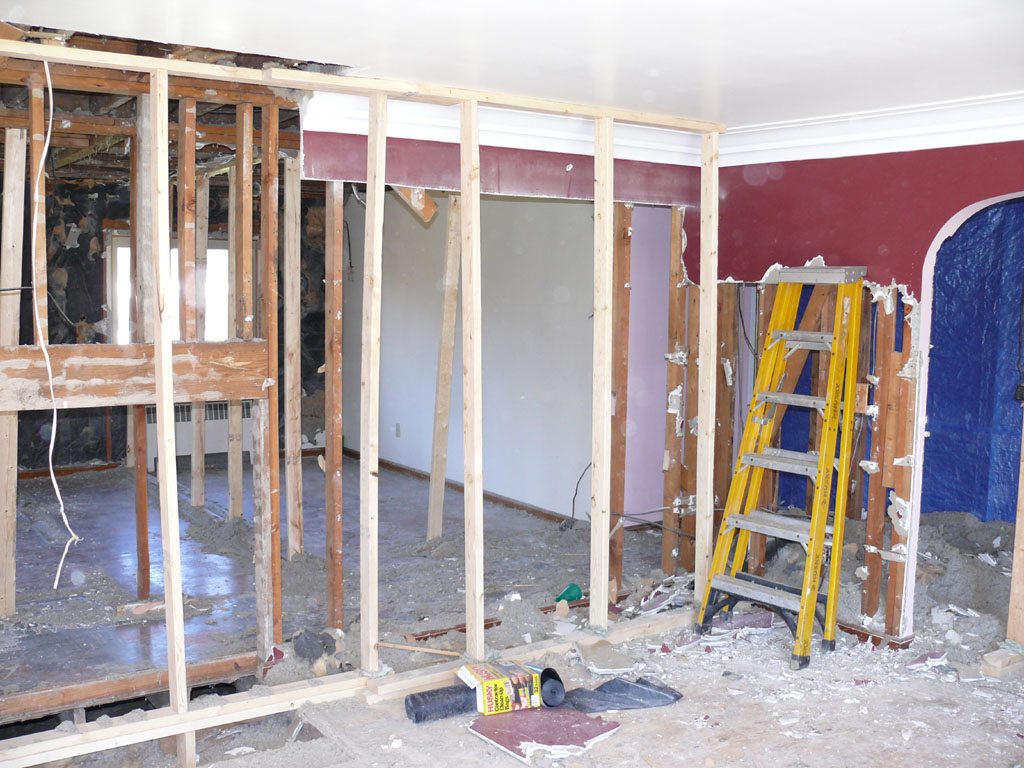 Panning left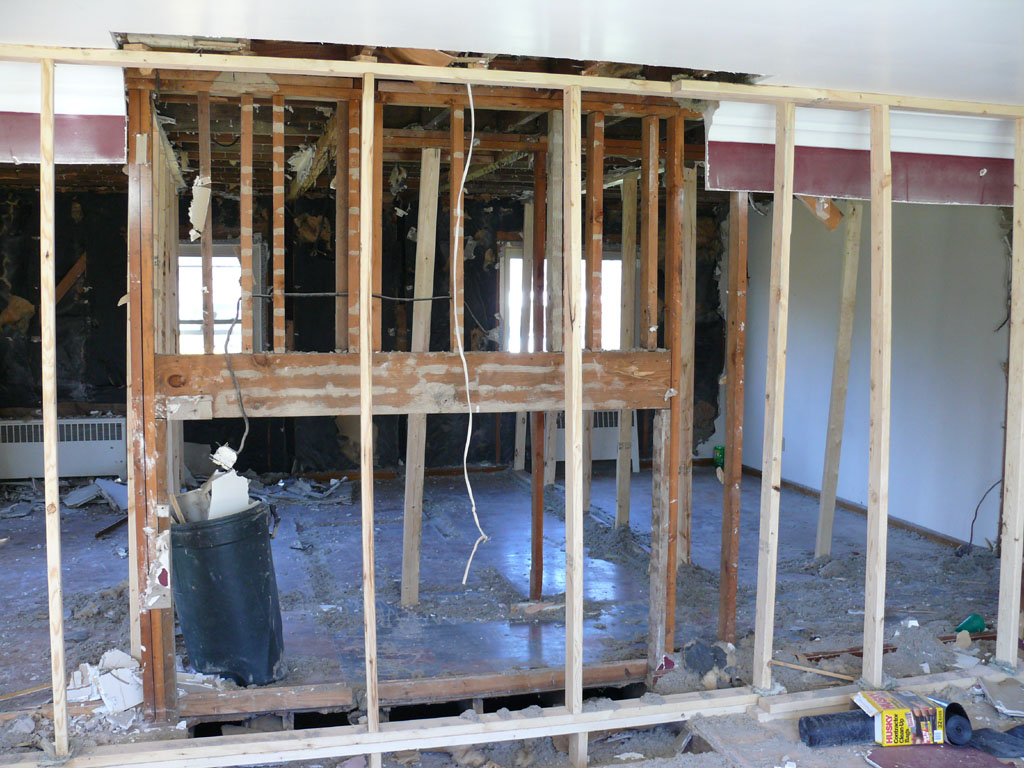 The structure remaining is from the old fireplace in the living room. All the brick is in the dumpster.
Behind that middle-right was the middle bedroom.
The Burgundy paint showing at the top used to be the living room wall and the hallway ran behind it.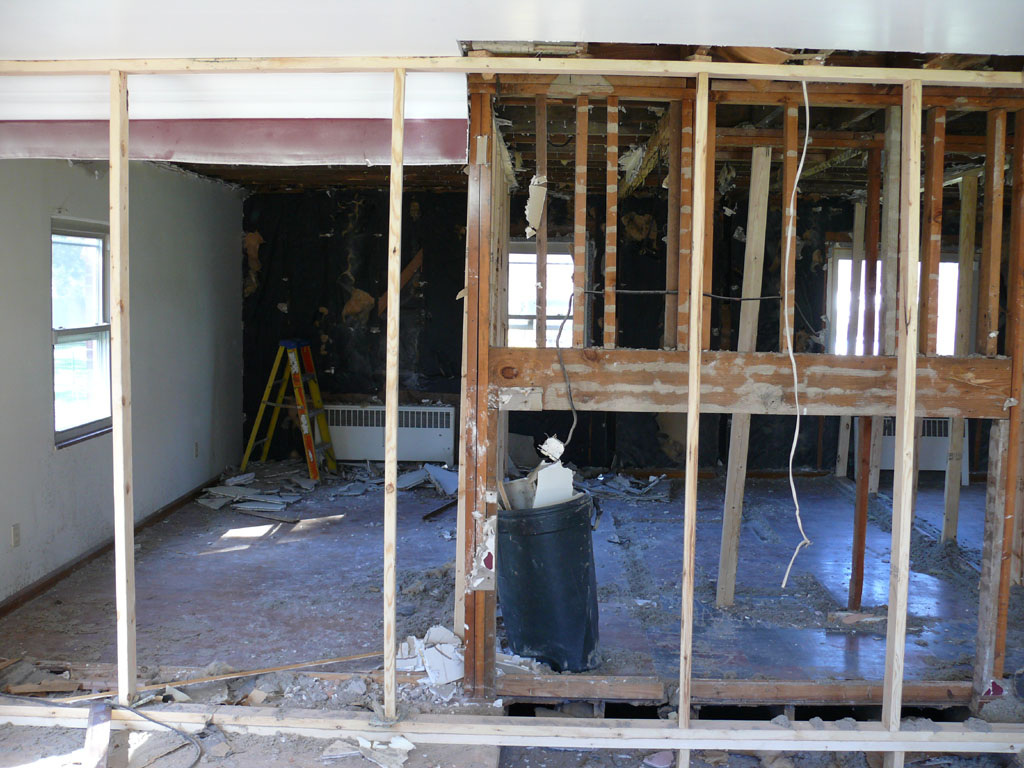 Looking into the old master Bedroom.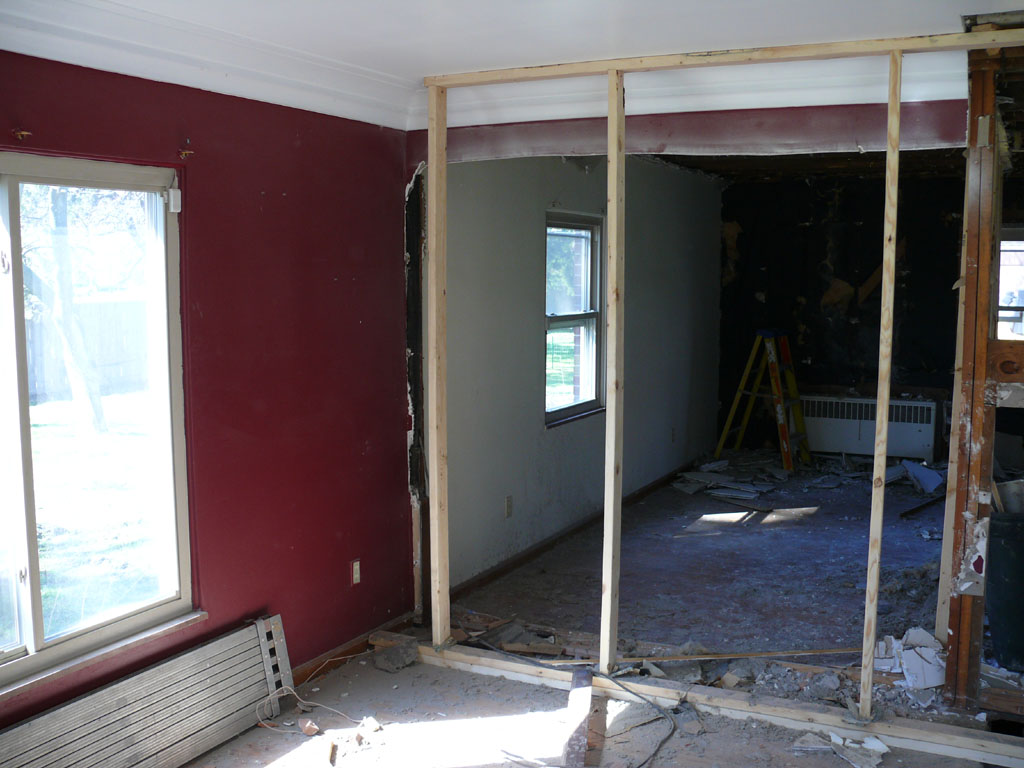 The south wall of the living room and old master bedroom.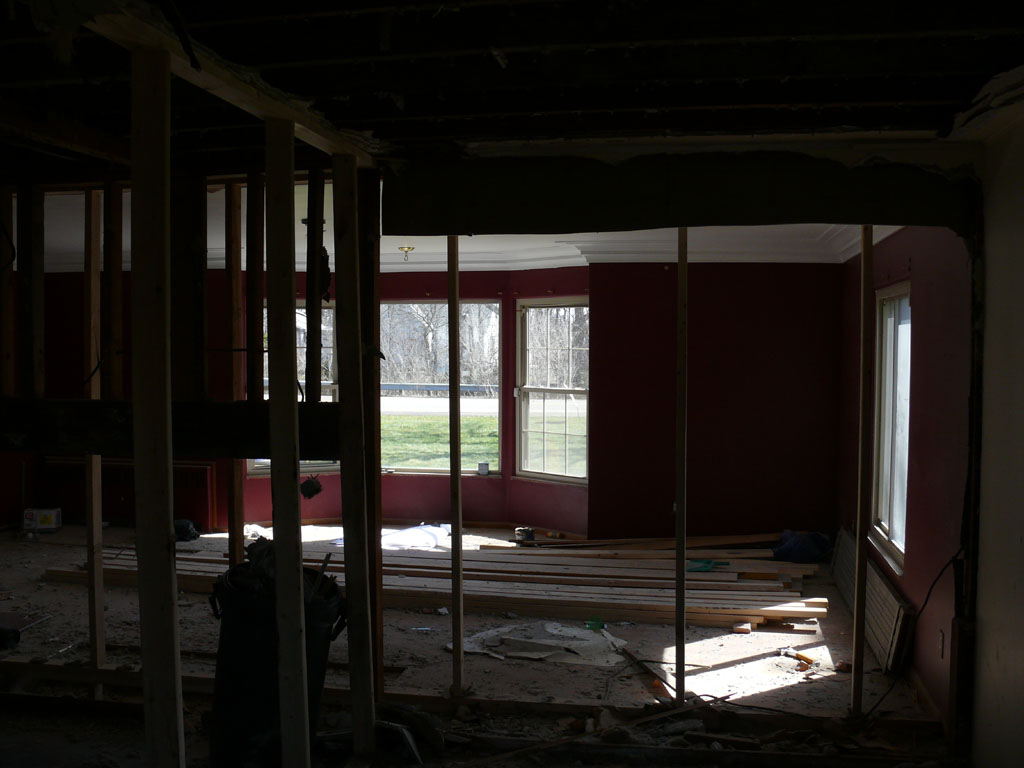 From the master bedroom looking into the living room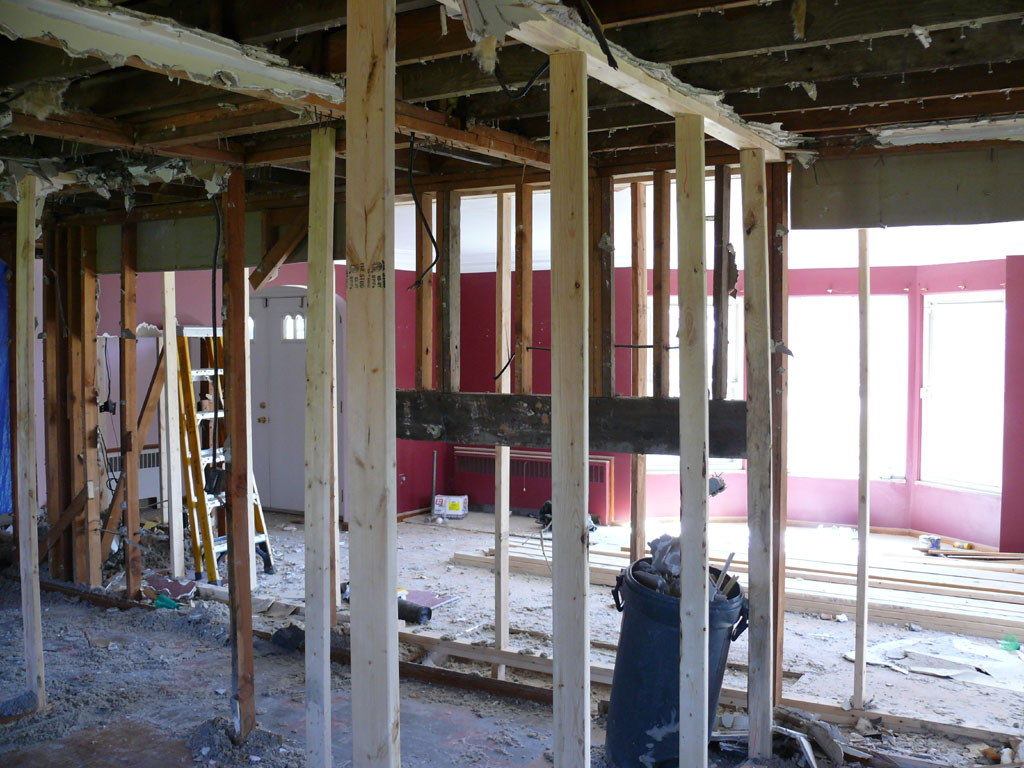 More living room and the entry doors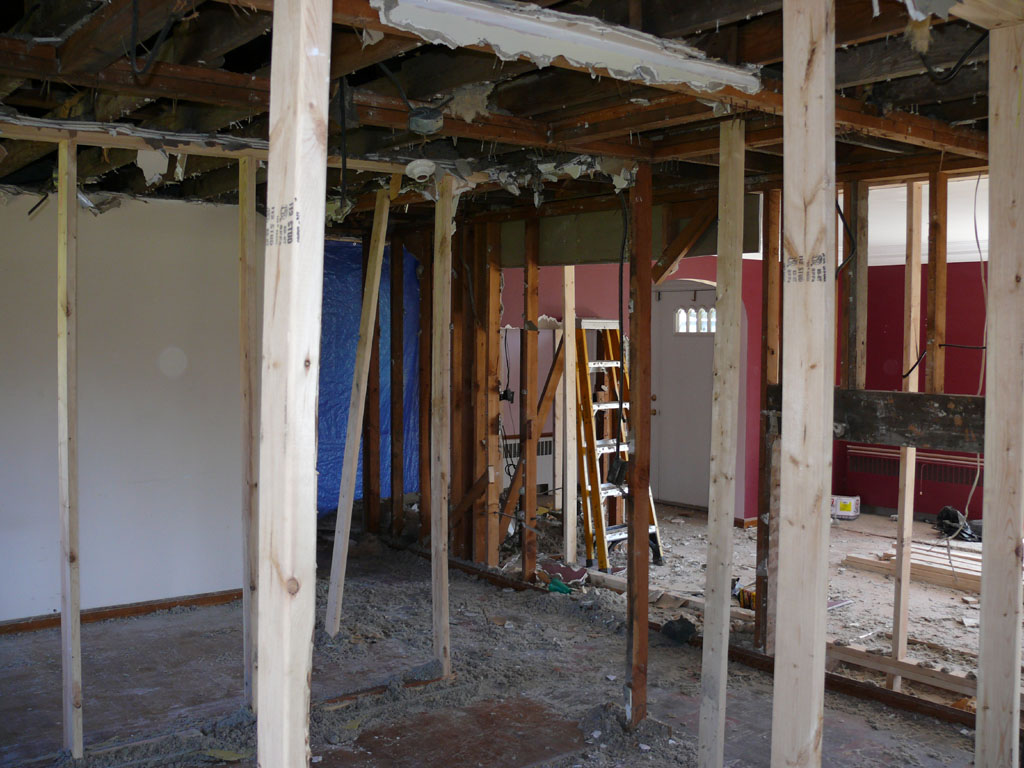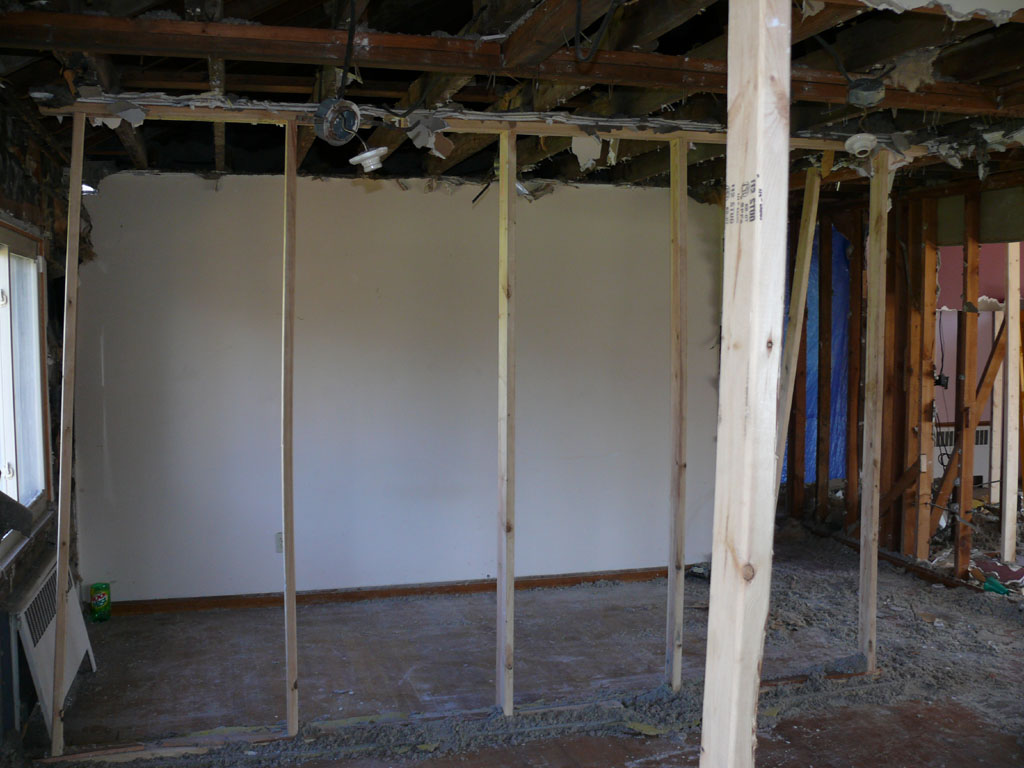 The old middle bedroom as viewed from the old master bedroom.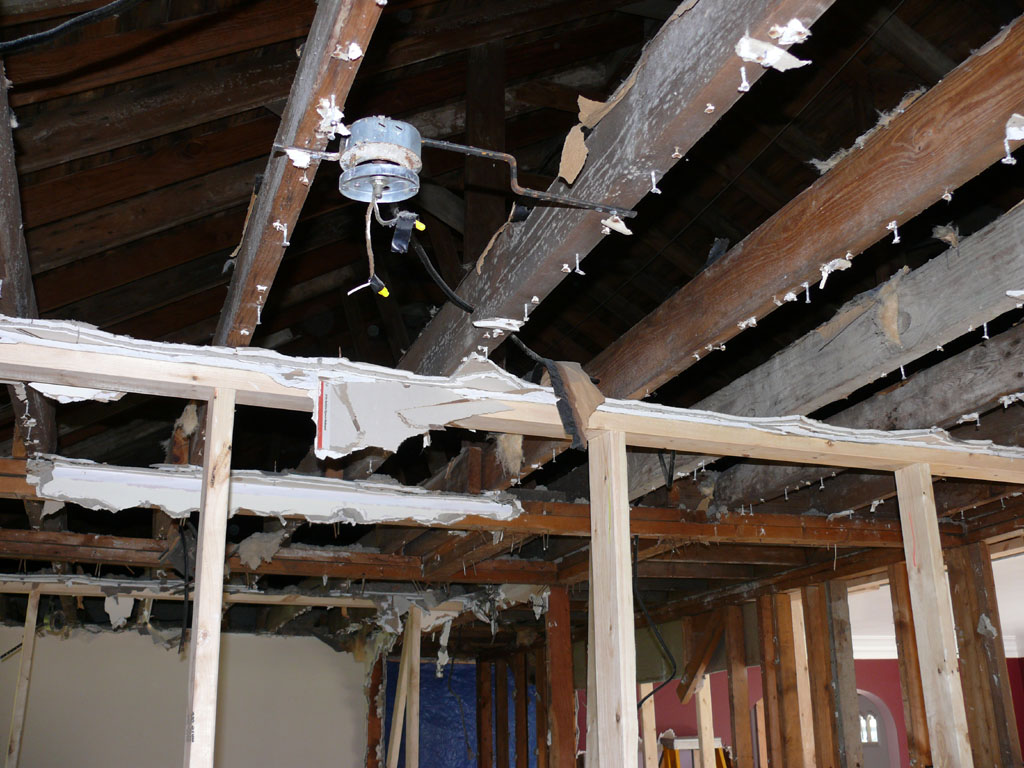 Ceiling is gone in prep for the skylight well for the new kitchen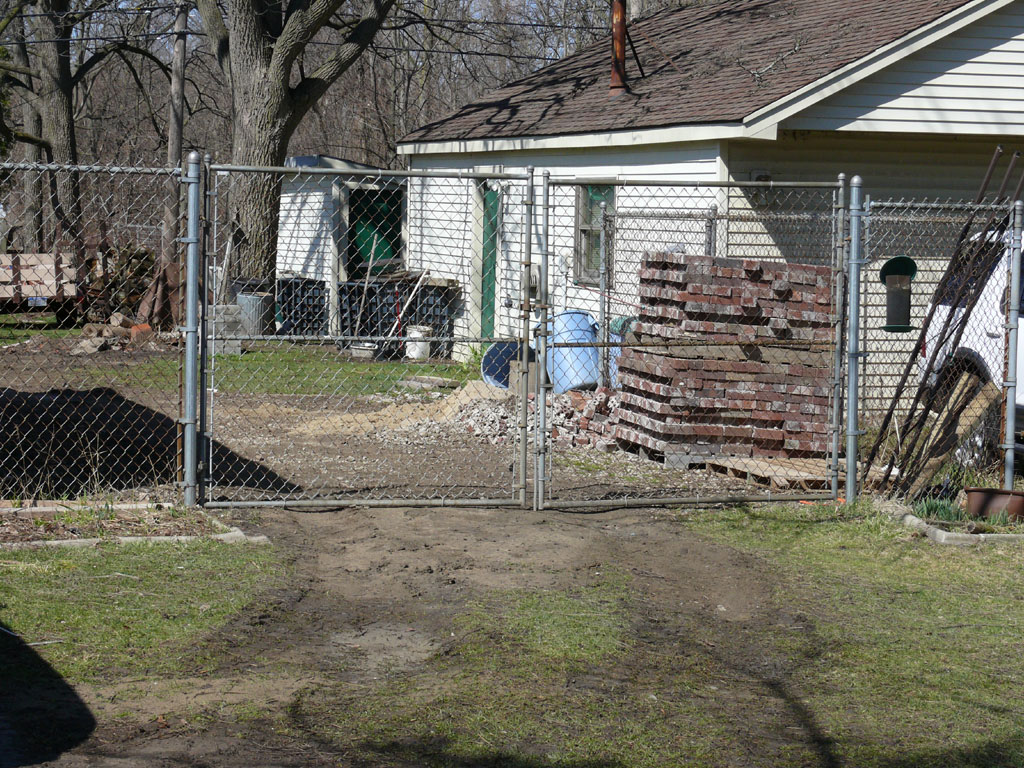 The new driveway. Haha. The pile of brick is reclaimed from the back of the garage. One man spent 2 days chipping mortar off them and stacking. We want to save it so we can use it across the front of the new addition that faces the street to make it match the existing brick. The new brick just isn't quite a perfect match. But won't be too bad in the back of the house.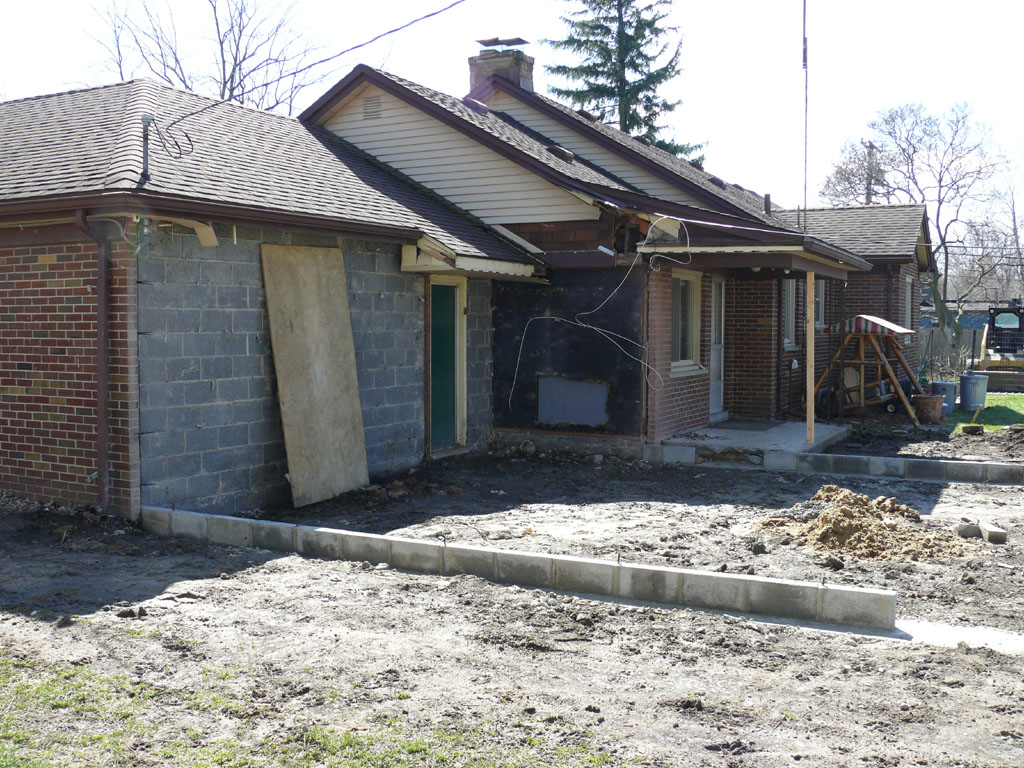 The foundation for the new garage space.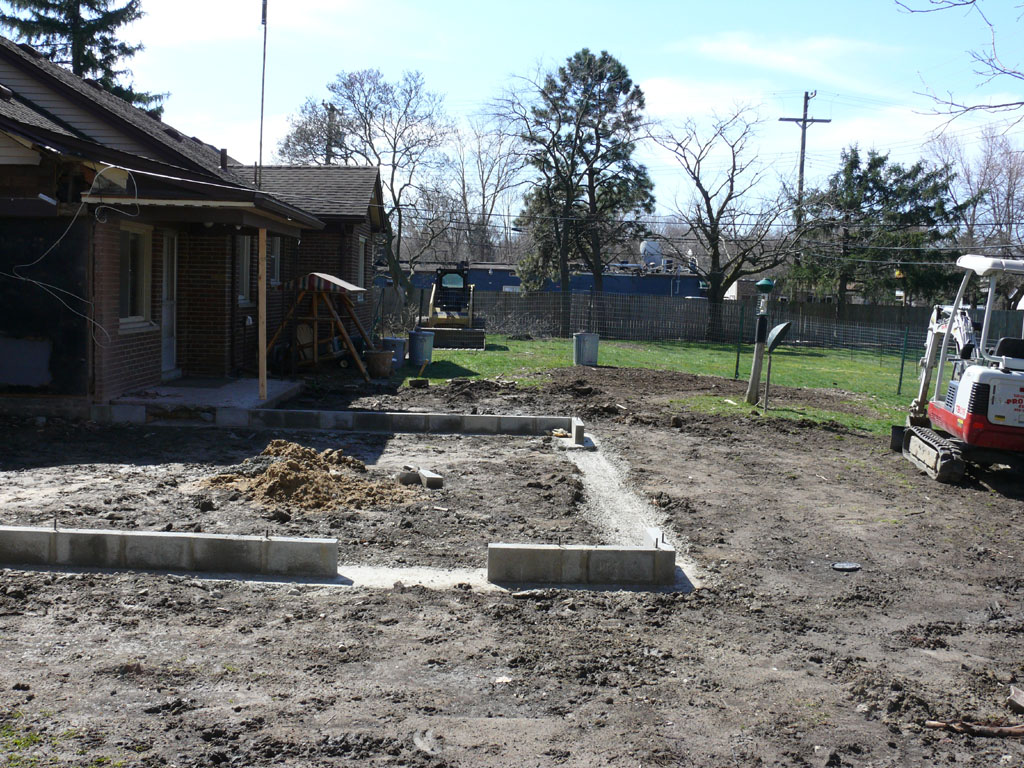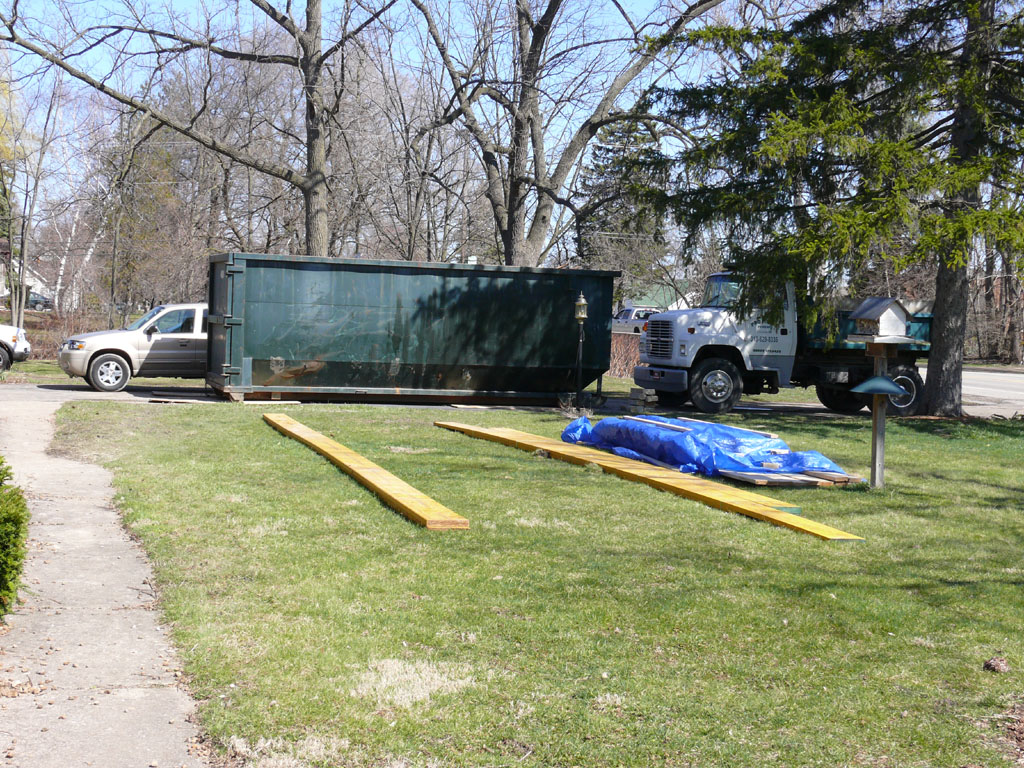 LVL beams waiting to go into the living room so the space can be wide open between the living room and new kitchen area.
And our lovely dumpster. It's just about full. Another day of work and I think it will be full.