Photos from week 18 - 8/2/09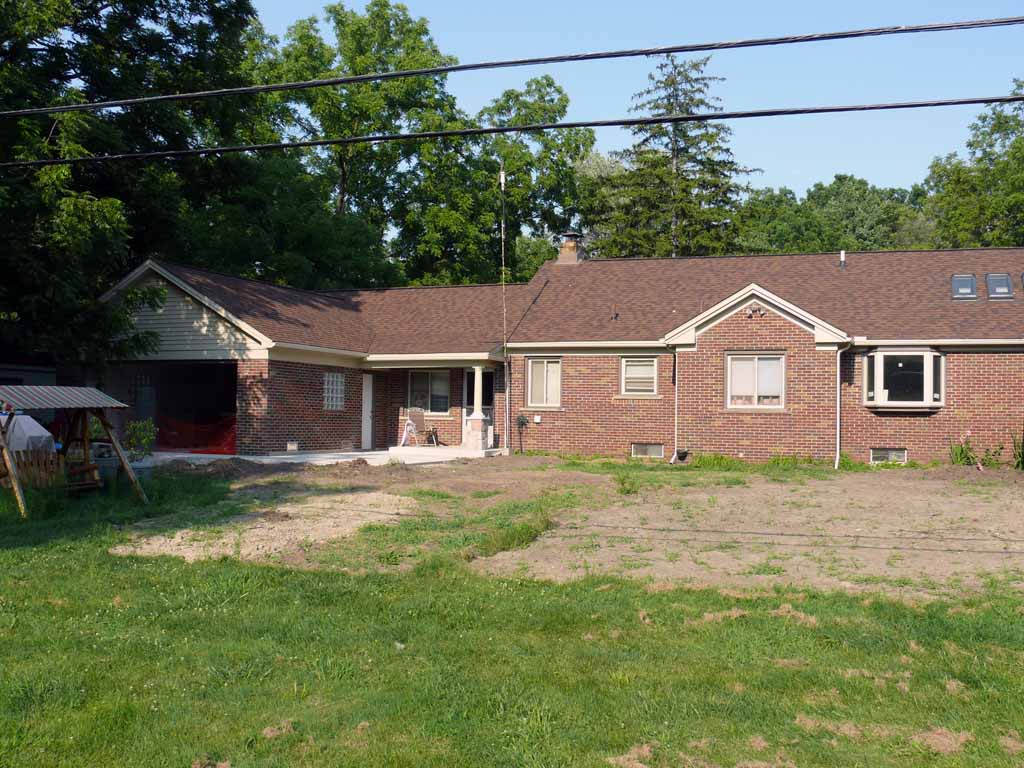 Back porch column is done (needs painting) and gutters are done. Garage doors come Wed. this coming week.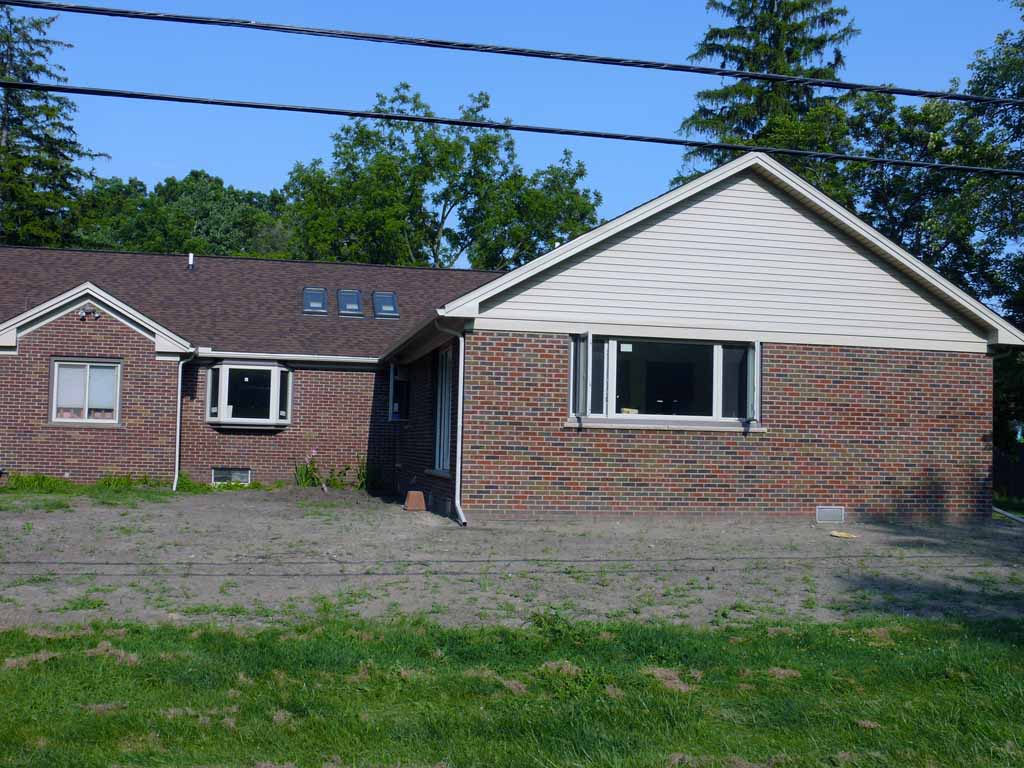 The addition with all the trim, gutters, etc done.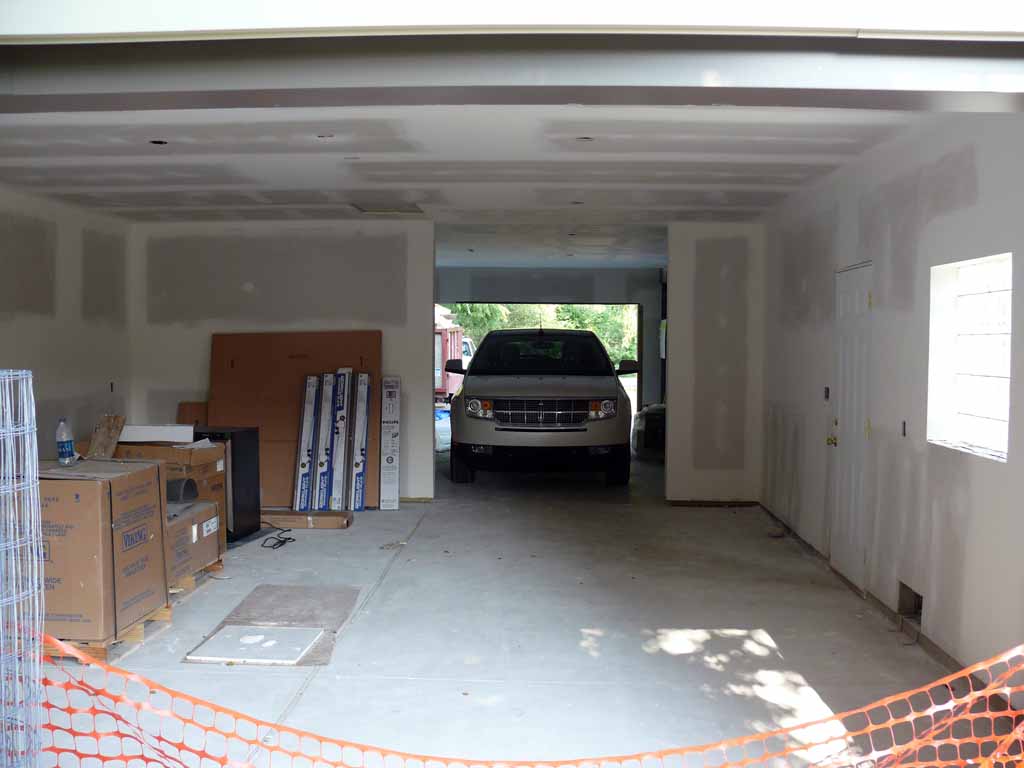 The Lease on the MKX was up and we decided to trade in the Escape as well and get another MKX. So we're trying out the garage. I think it will JUST fit should I want to drive through.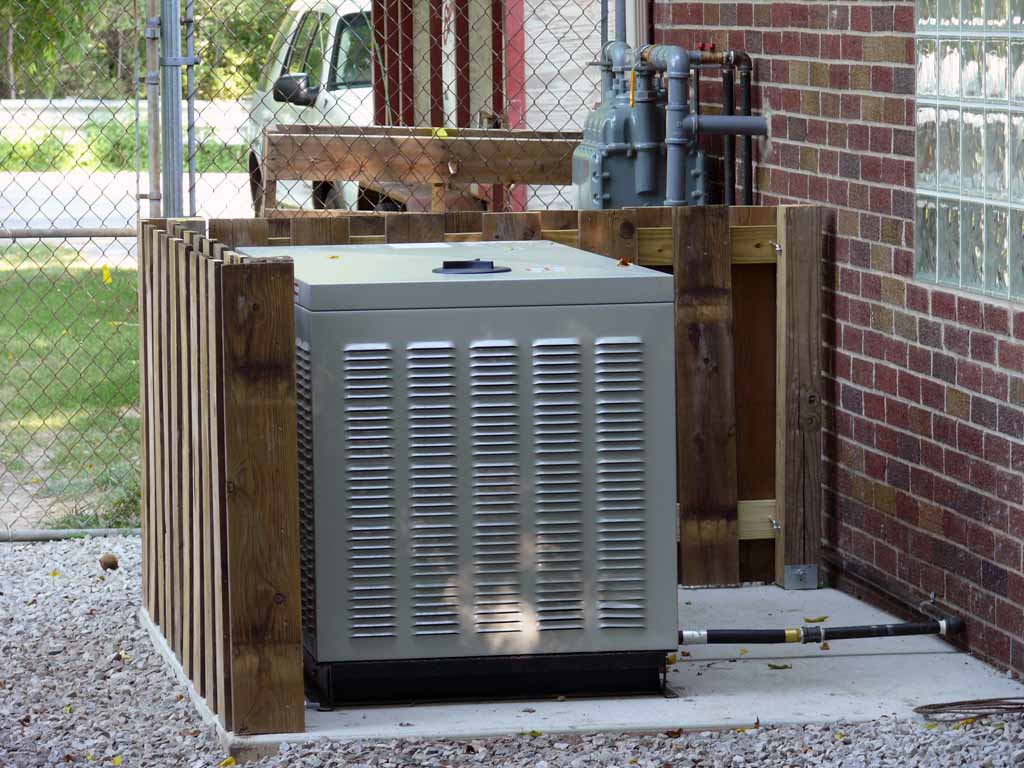 The Generator is connected up to gas and will be getting tested next week once the electrician comes out.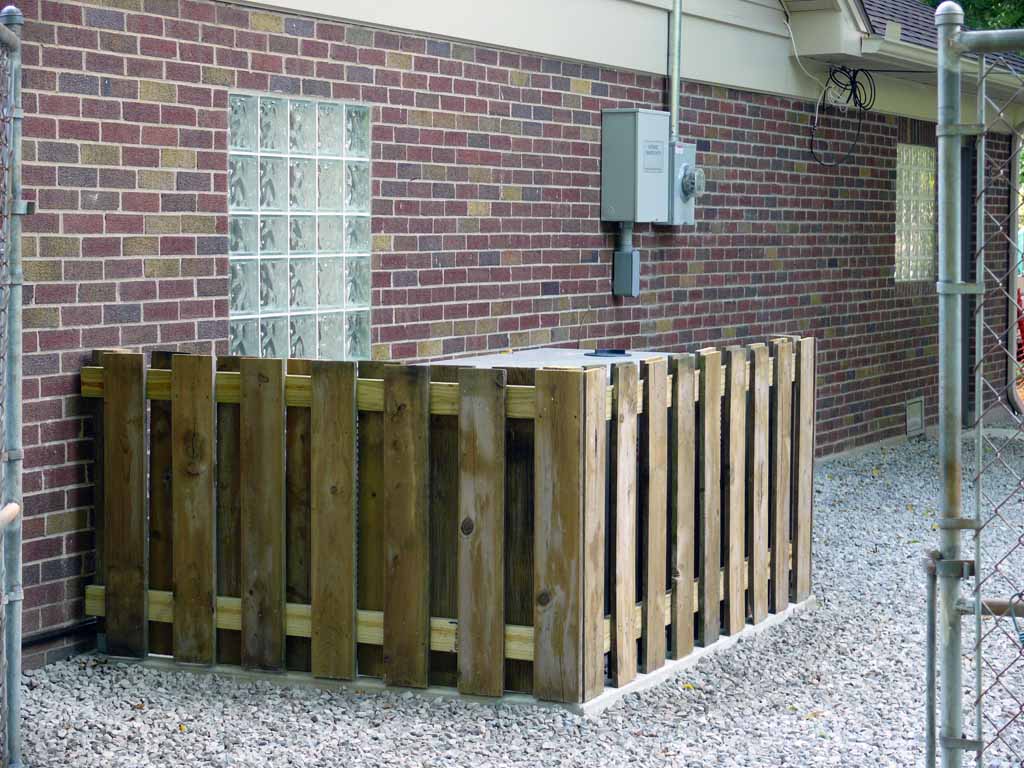 Front view of the Generator. I still need to stain the fencing. I cleaned some old fence boards I had around.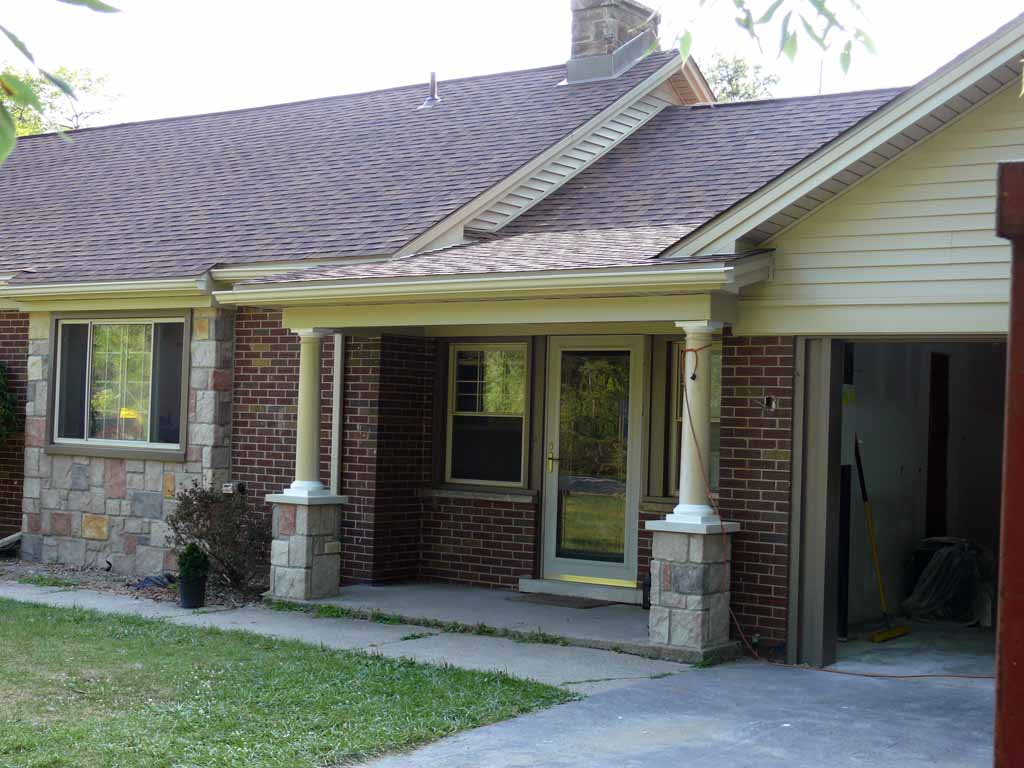 The new rec room entrance with the new columns in place. Just like the back, I still need to paint them. But the color isn't too far off from what I will end up painting them.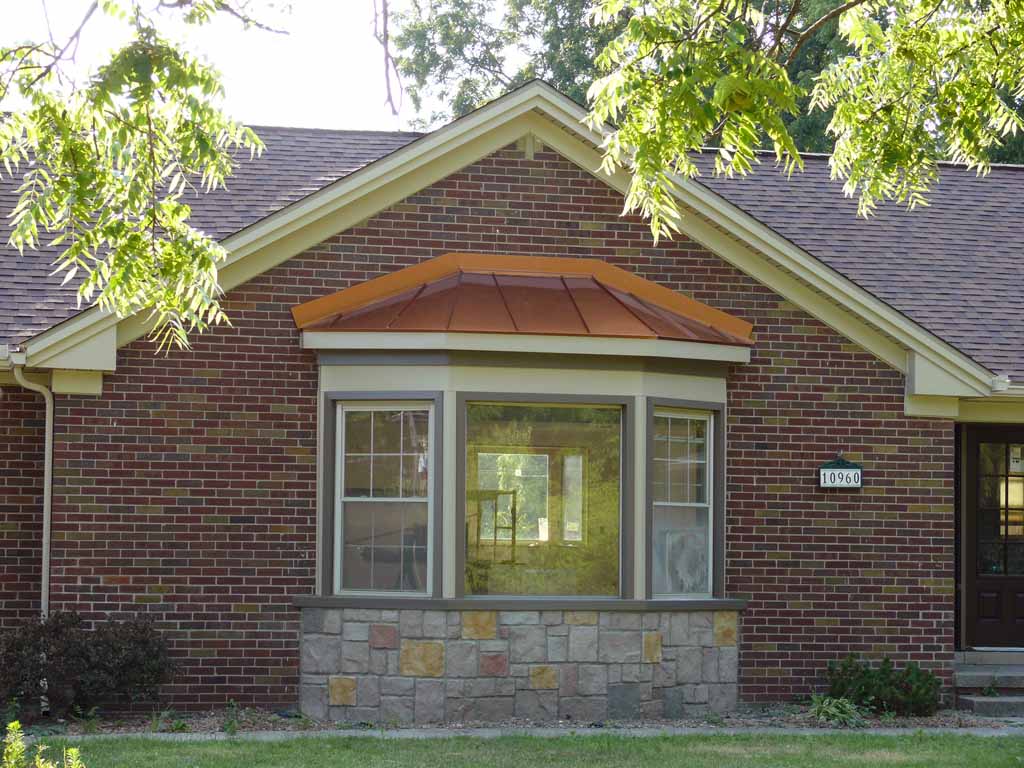 We decided the old copper roof had to go. It had been painted brown with the paint coming off and looking nasty. So now we have fake copper that will say with this look forever.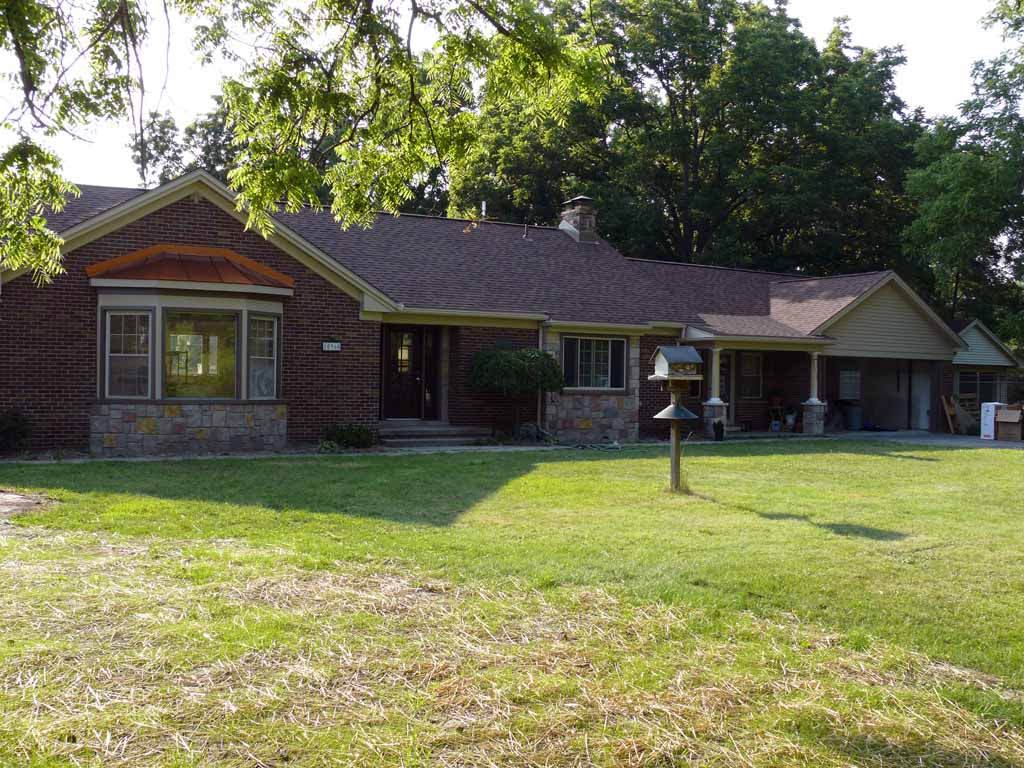 The view of the original portion of the house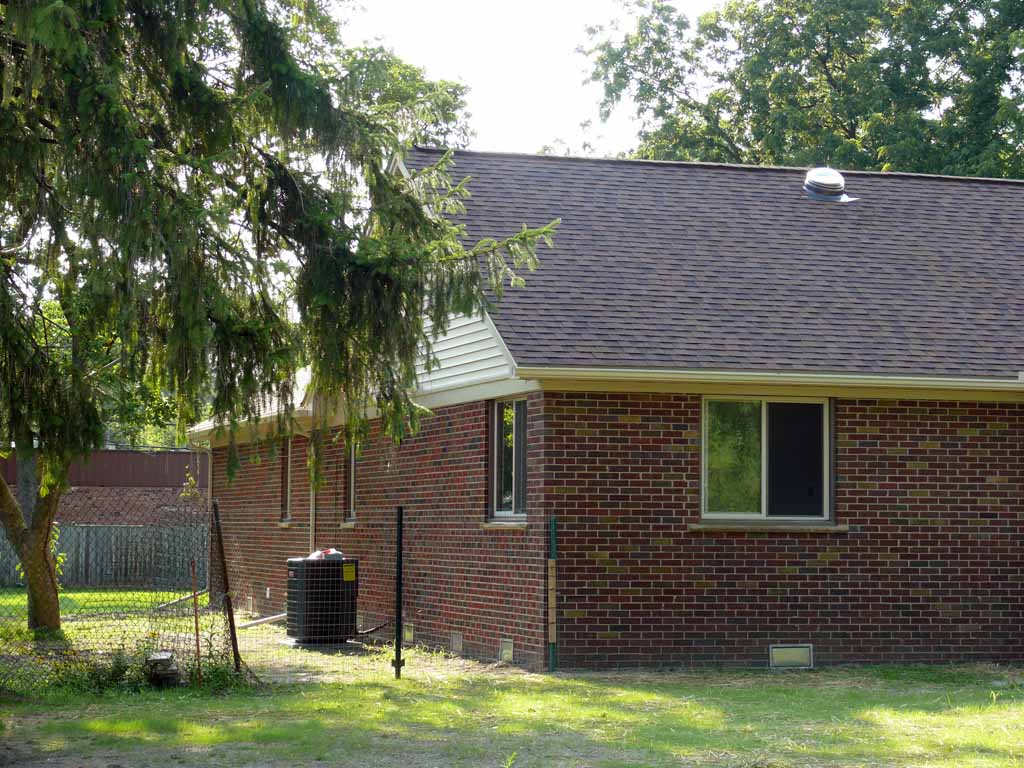 Furnace is in. Gotta figure out how to hide the A/C unit.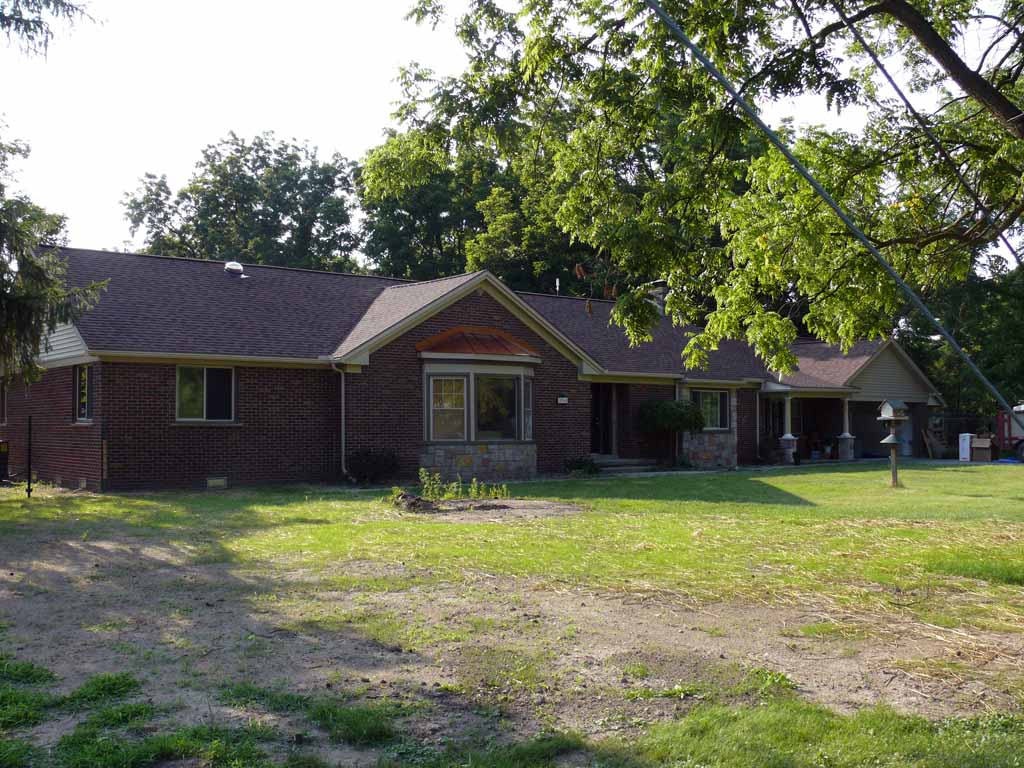 The whole front as it looks completed.