Photos from week 15+ - 7/13/09
Insulation is in!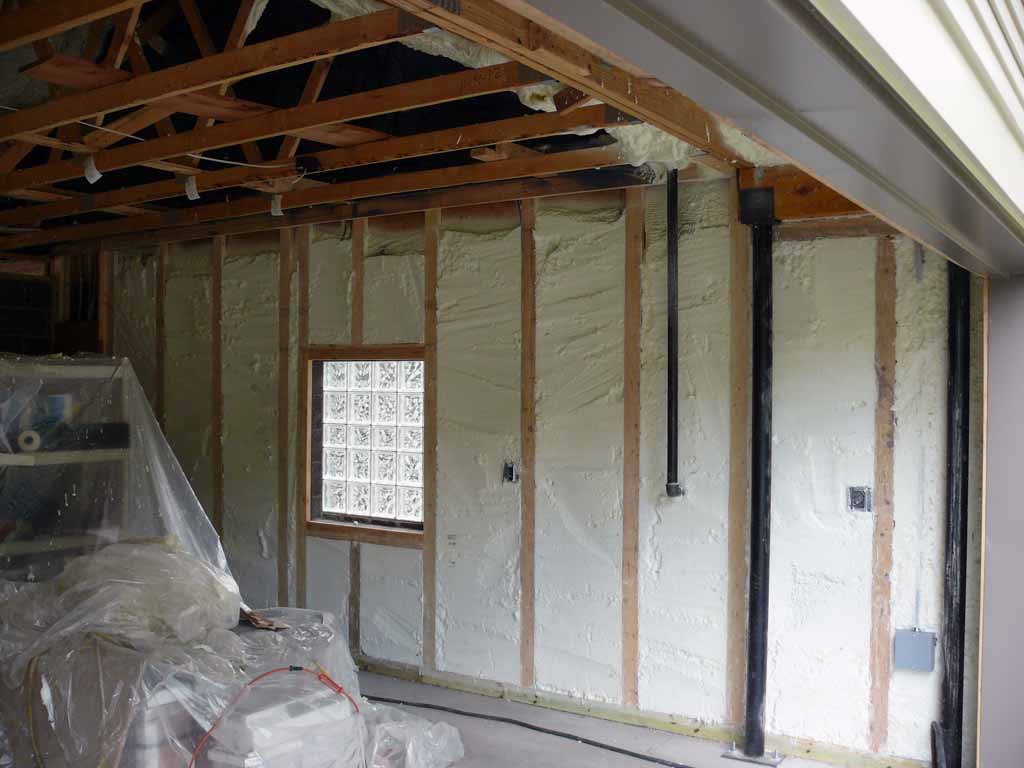 The North wall of the existing garage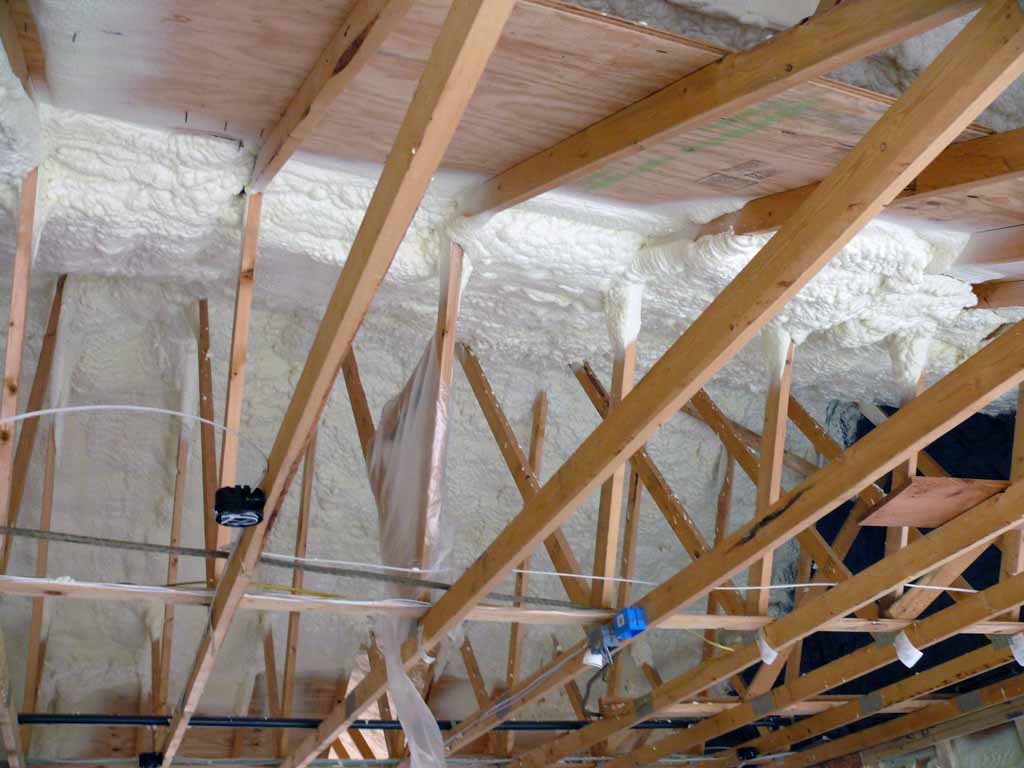 Ceiling of the garage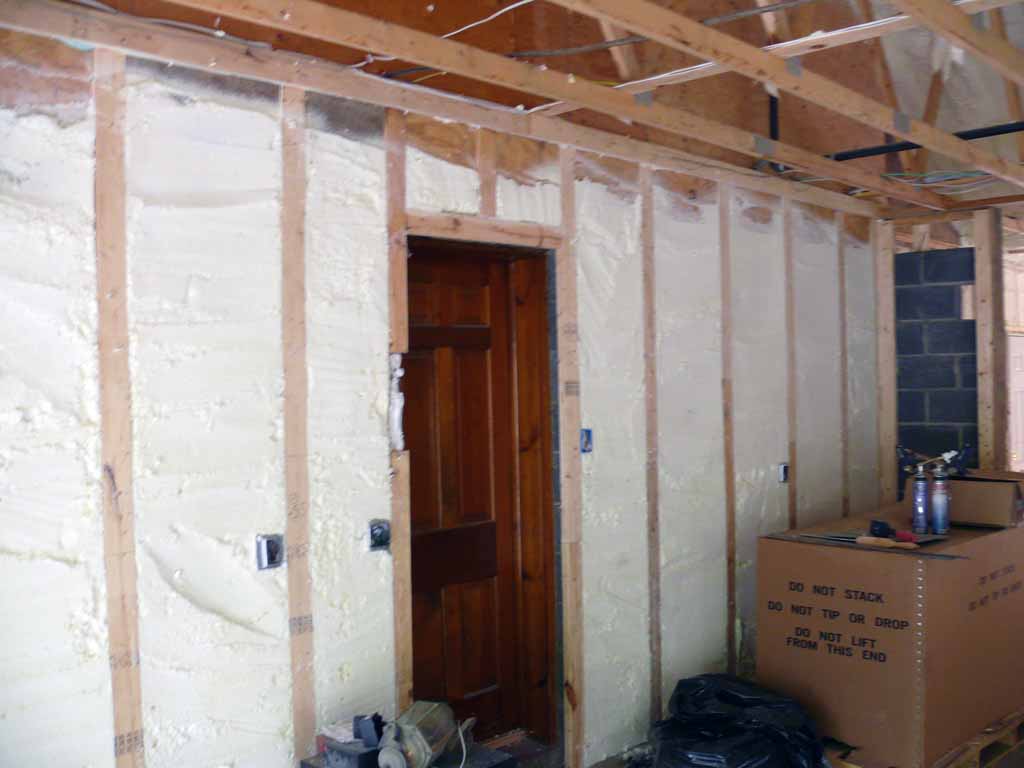 South wall of the existing garage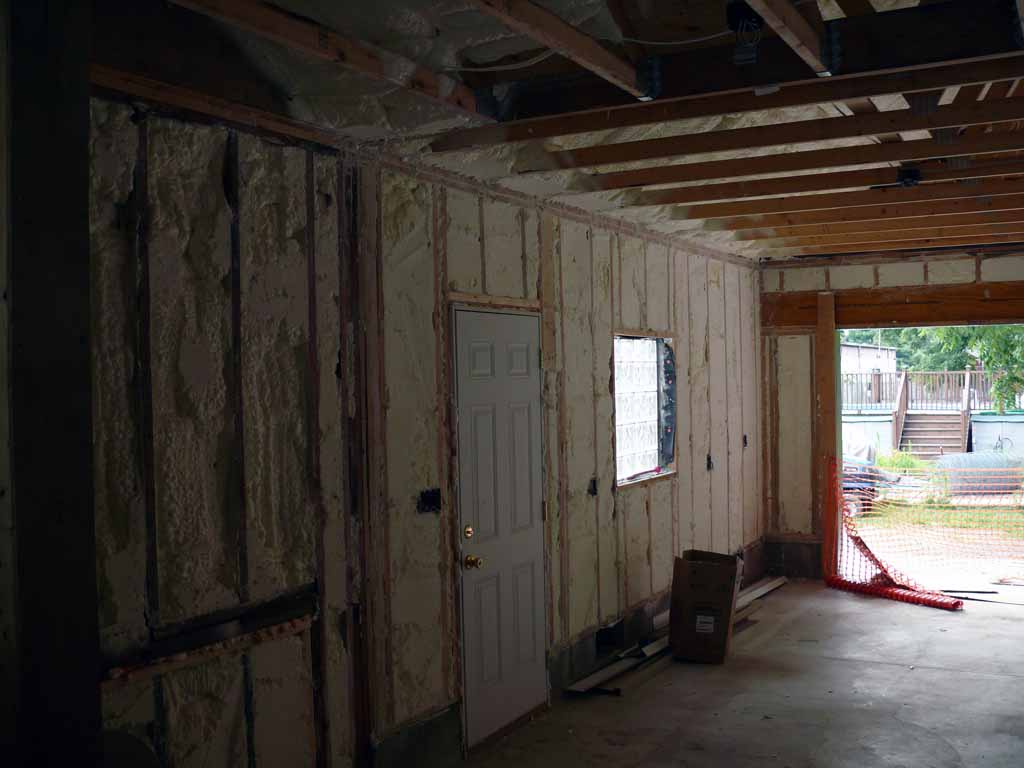 South wall of the new garage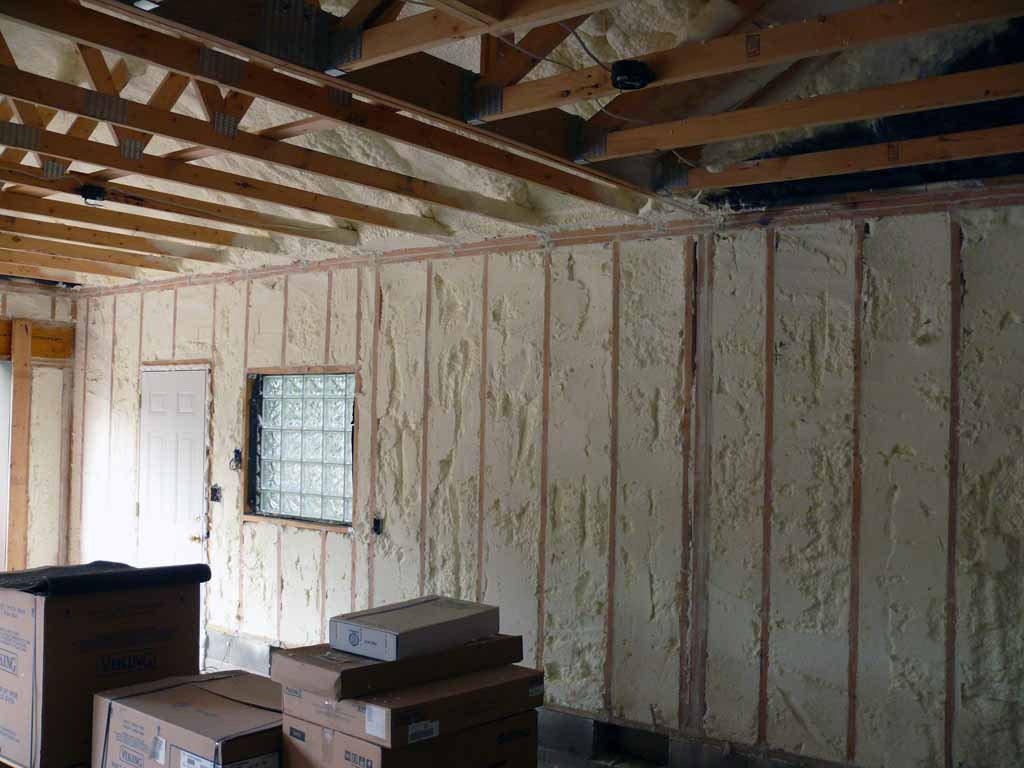 North wall of the new garage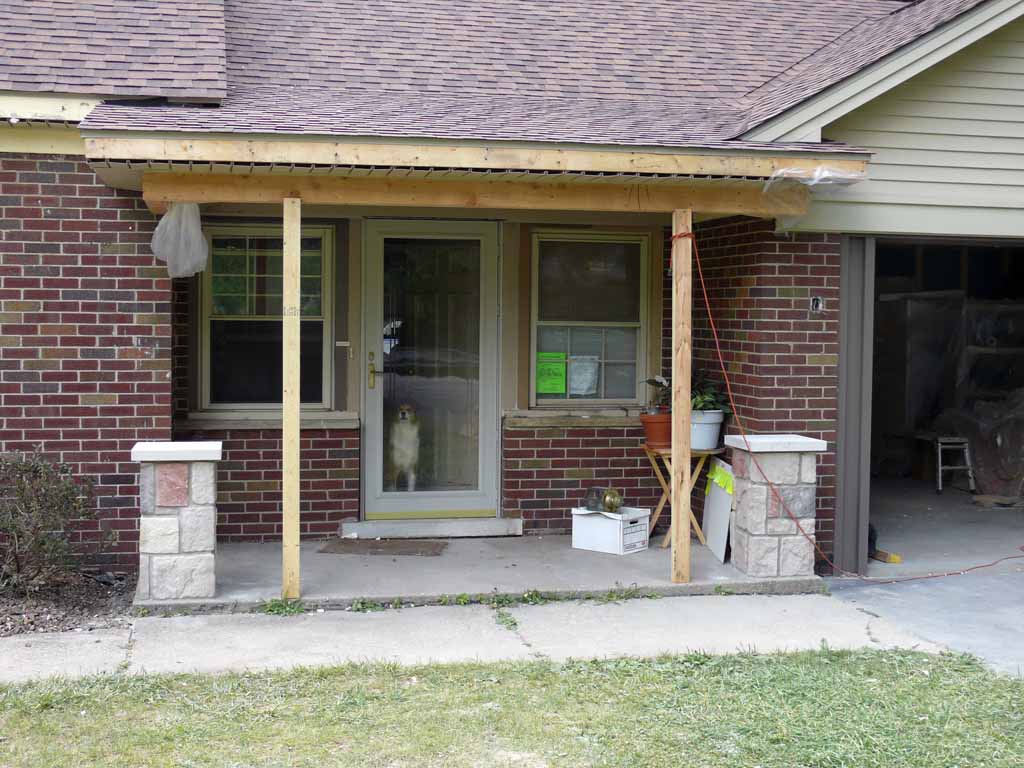 The bases are in for the front porch supports. The Tuscan Columns that go on top of them are on order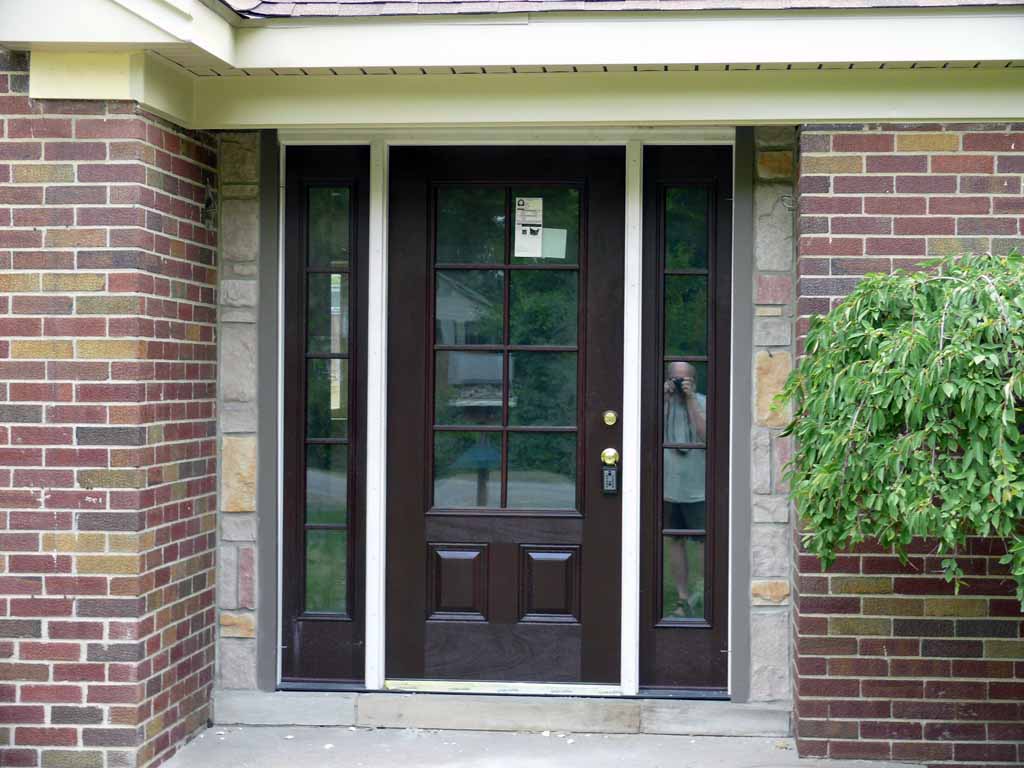 And the stone work on each side of the new front door is done. Ignore the stupid camera man in the reflection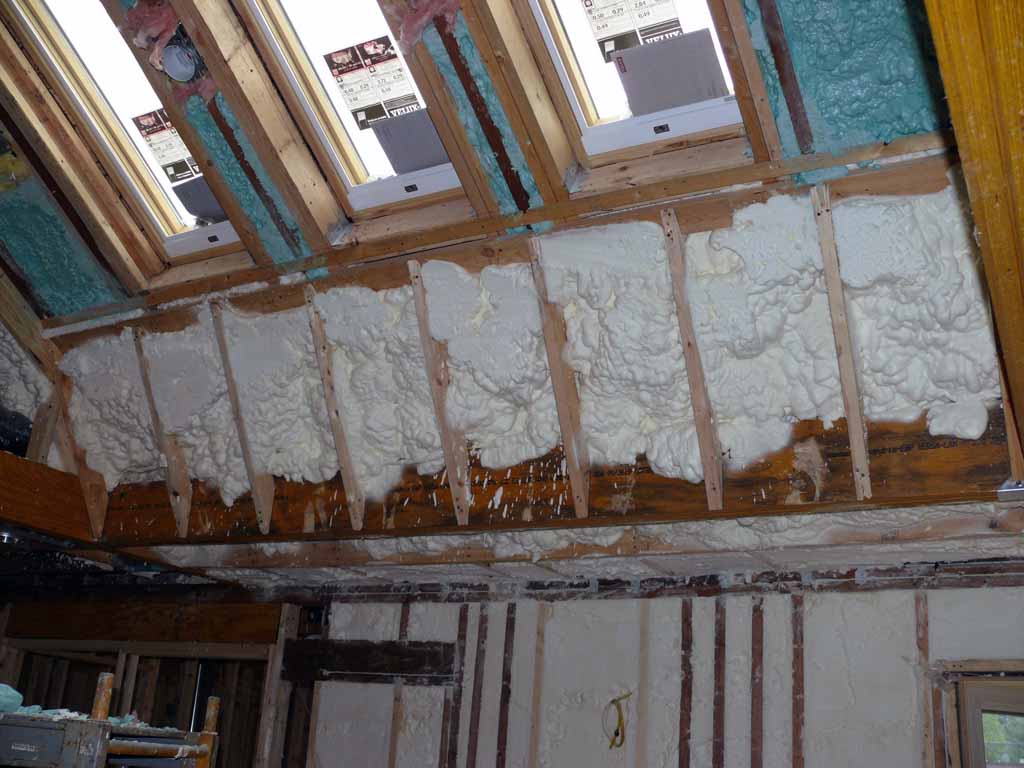 The insulated skylight well. The white is Open Cell foam, the blue is Closed cell. The Closed cell has better insulating capability so they used it where all we had was the rafter thickness to be able to insulate between the skylights.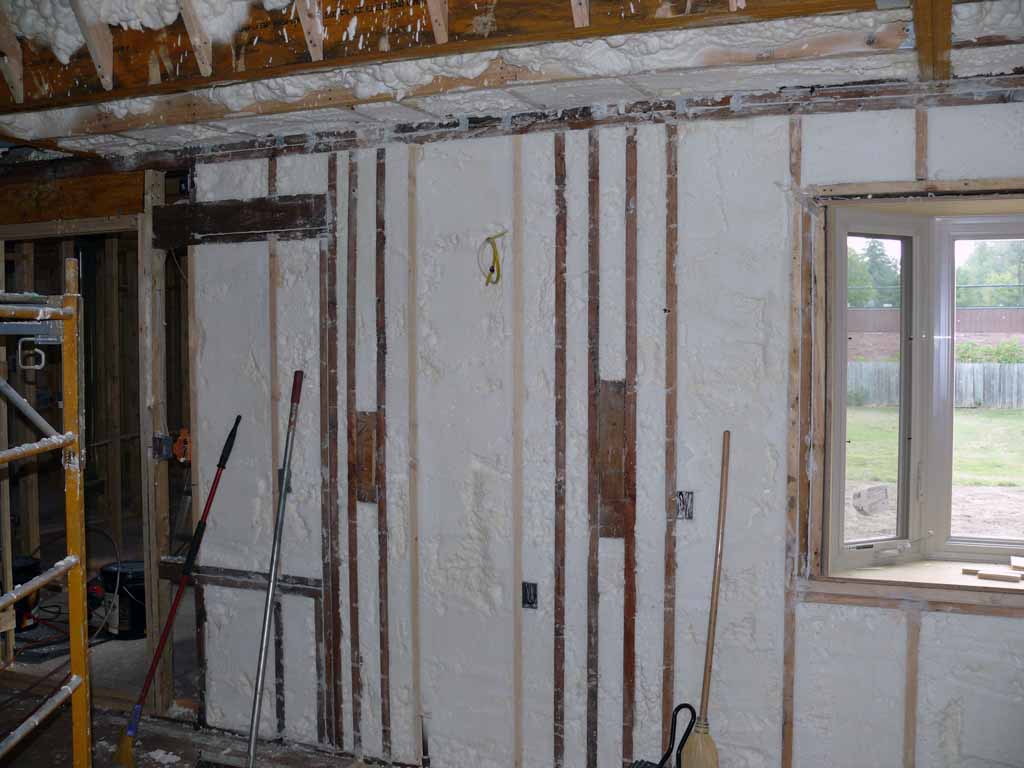 West wall of the new Kitchen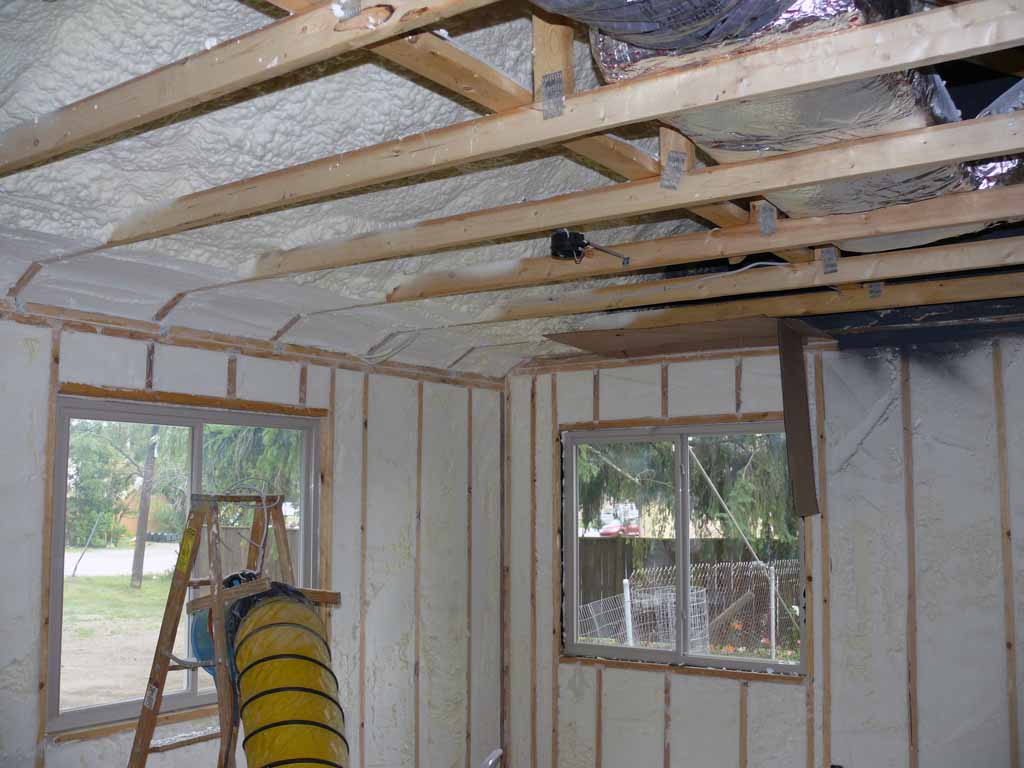 Front Guest Bedroom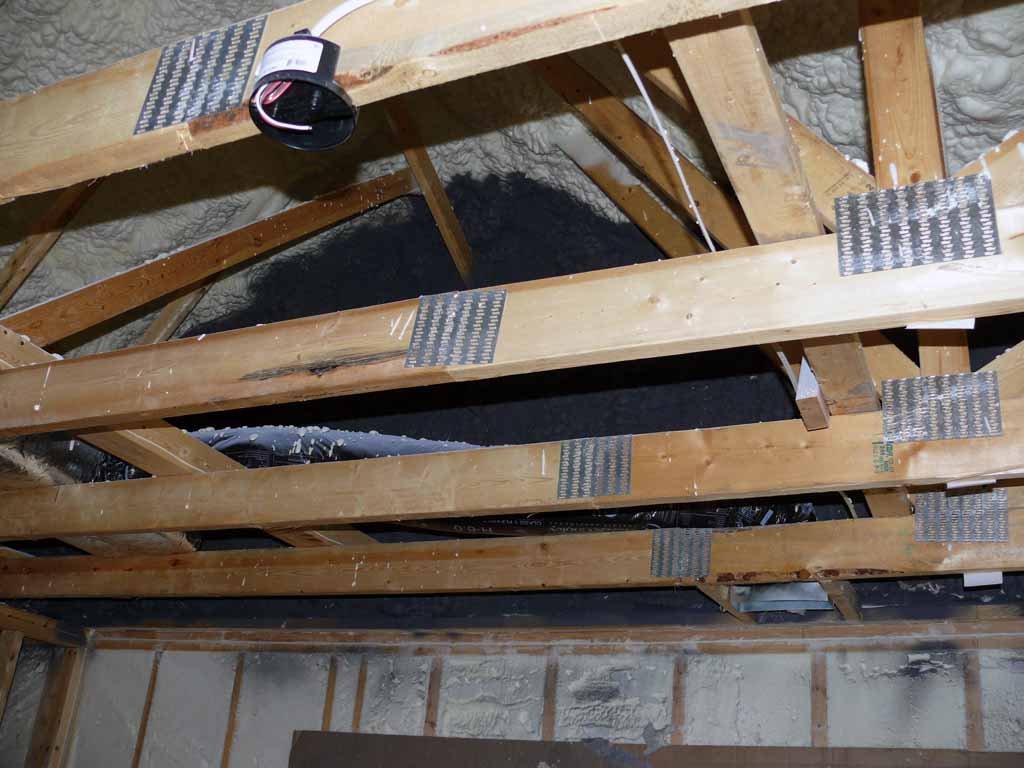 The black paint is fire stop paint that goes on all the uncovered (not drywalled) surfaces.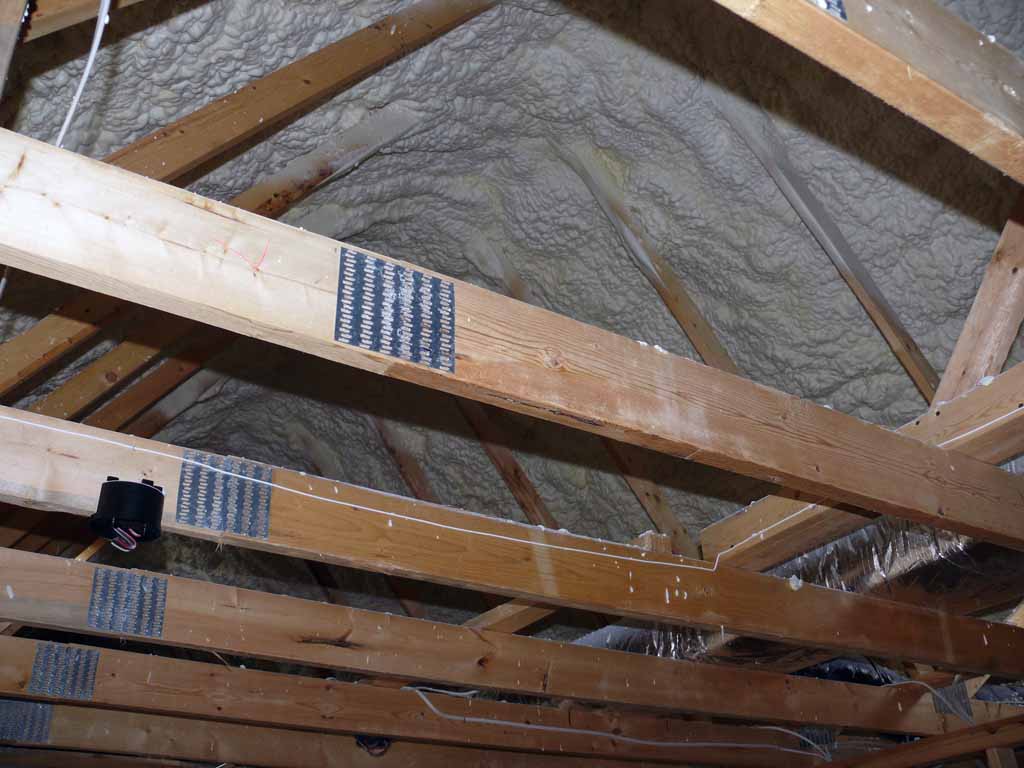 The roof of the addition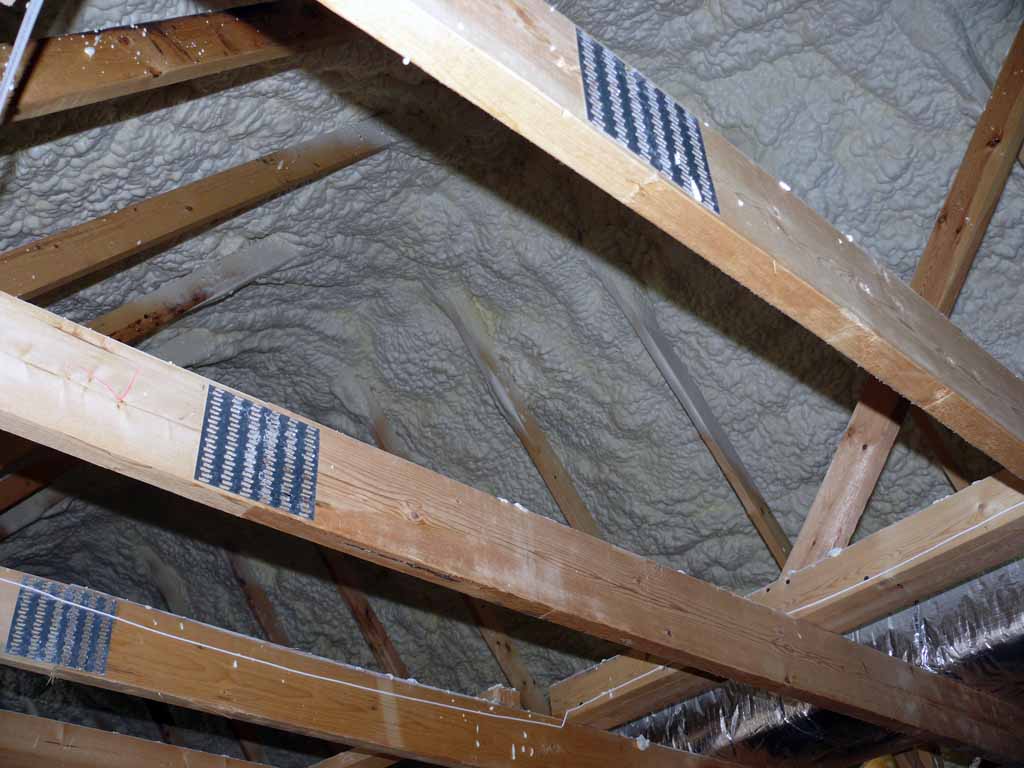 Another roof shot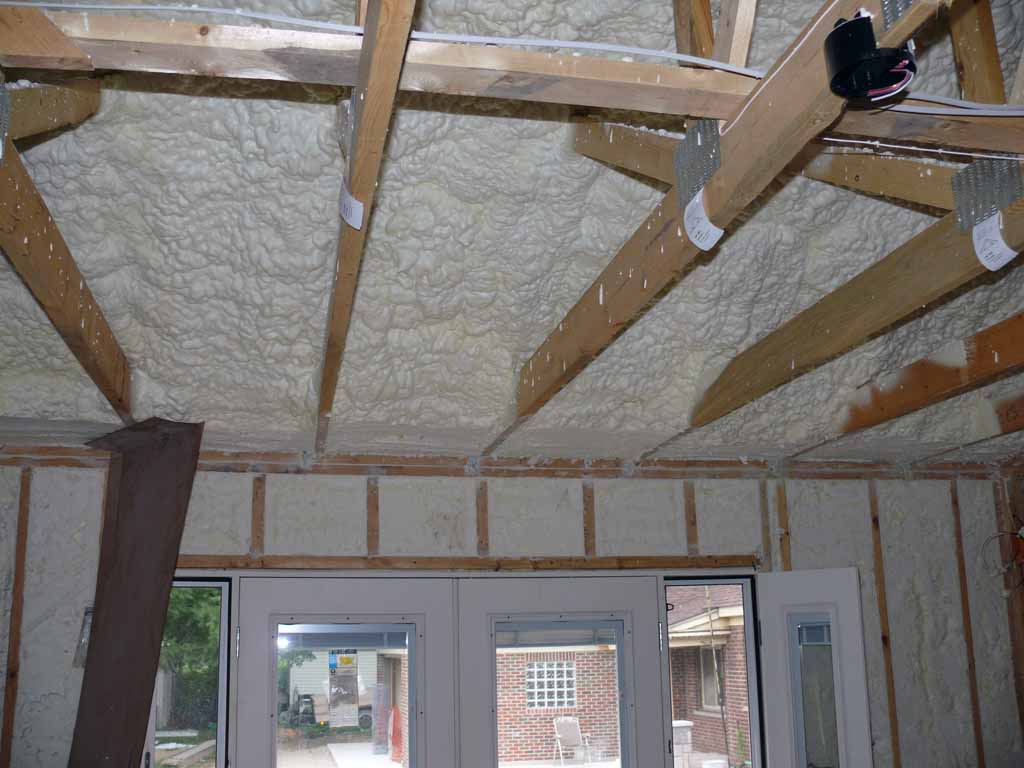 The master BR will be cozy. LOTS of insulation in the ceiling here.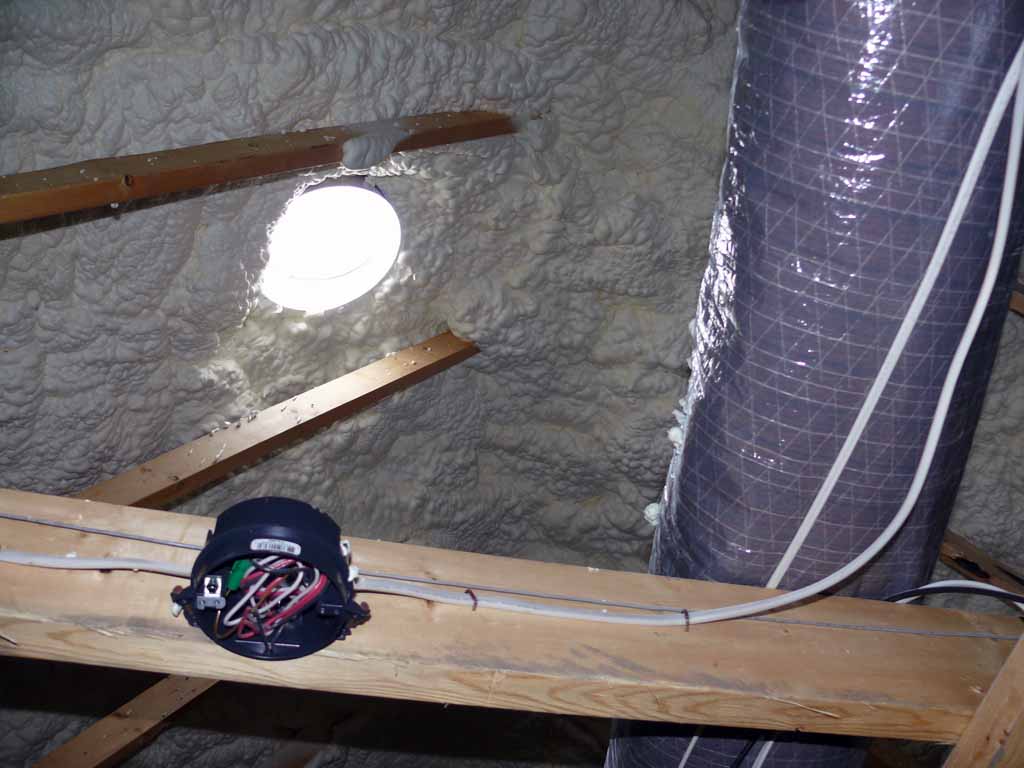 The sun tube poking through the insulation. The pipe to bring it down to the hall ceiling will go in shortly once drywall is installed.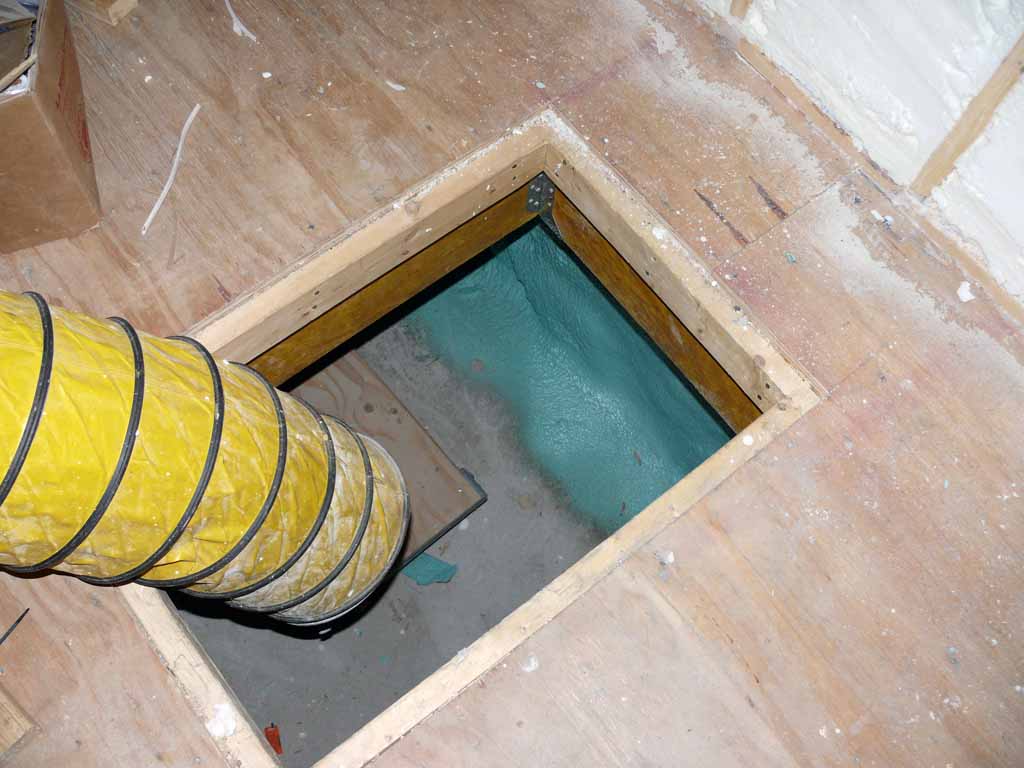 Looking into the crawl space. They sprayed Closed cell foam on all the walls in the crawl spaces. This still needs painting.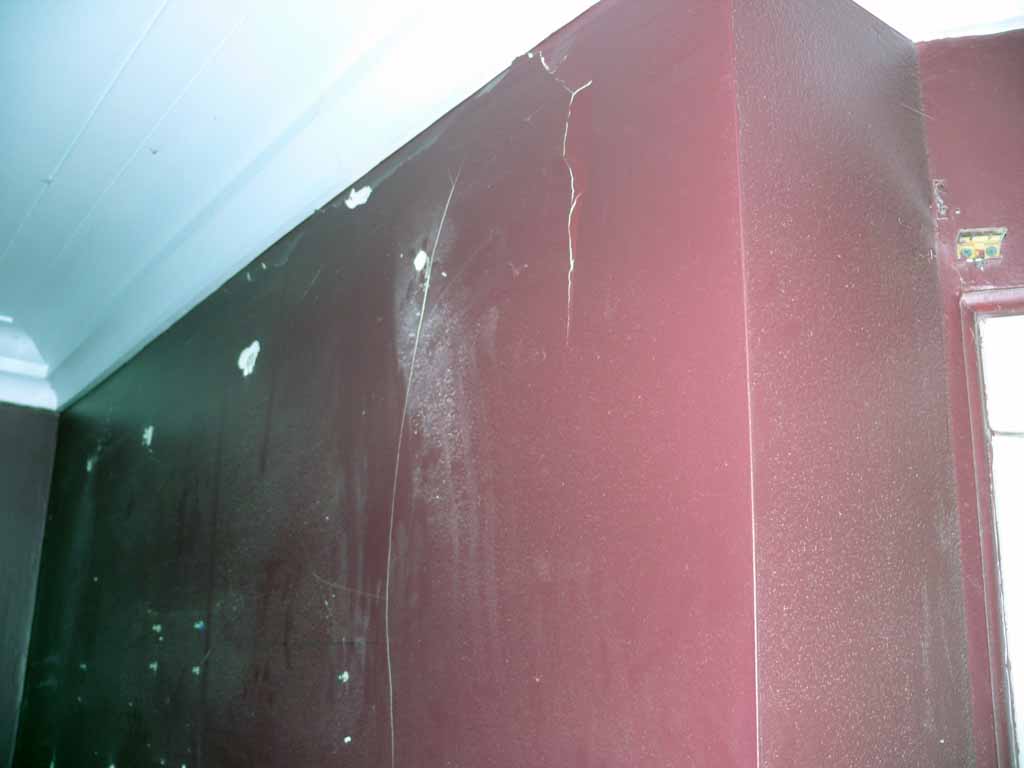 A little problem we need to fix. We filled the front walls of the living room by squirting open cell foam in some holes in the wall. Got a little too much in this part of the wall and it cracked the plaster. It's powerful stuff!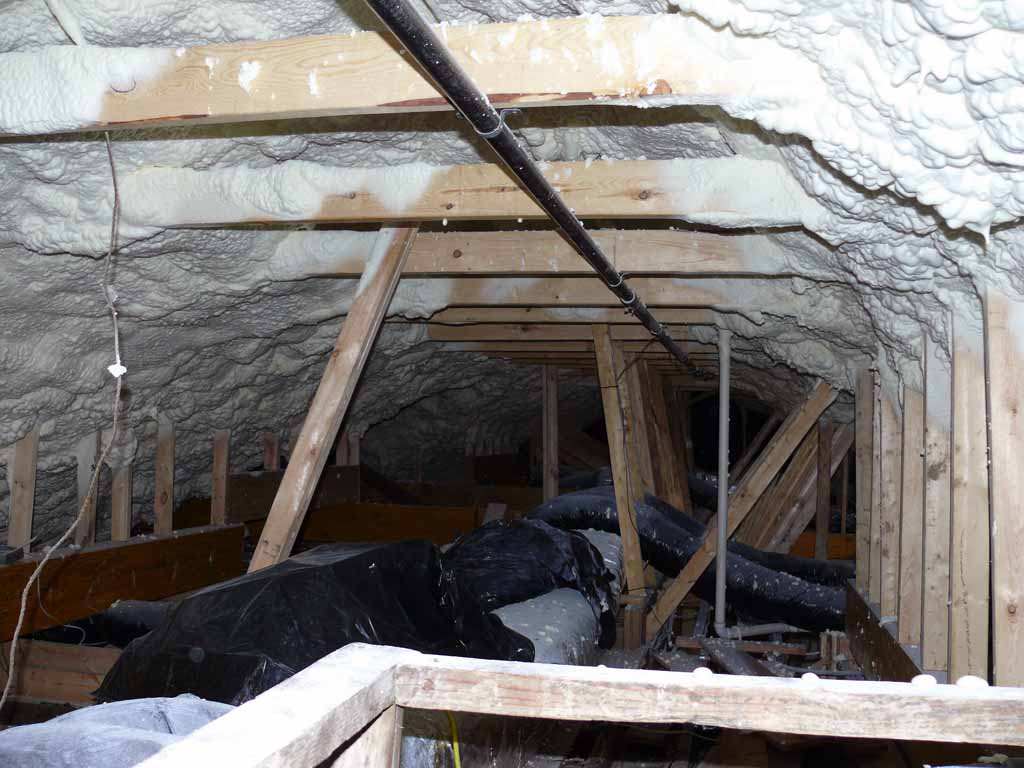 View of the old attic looking toward the new addition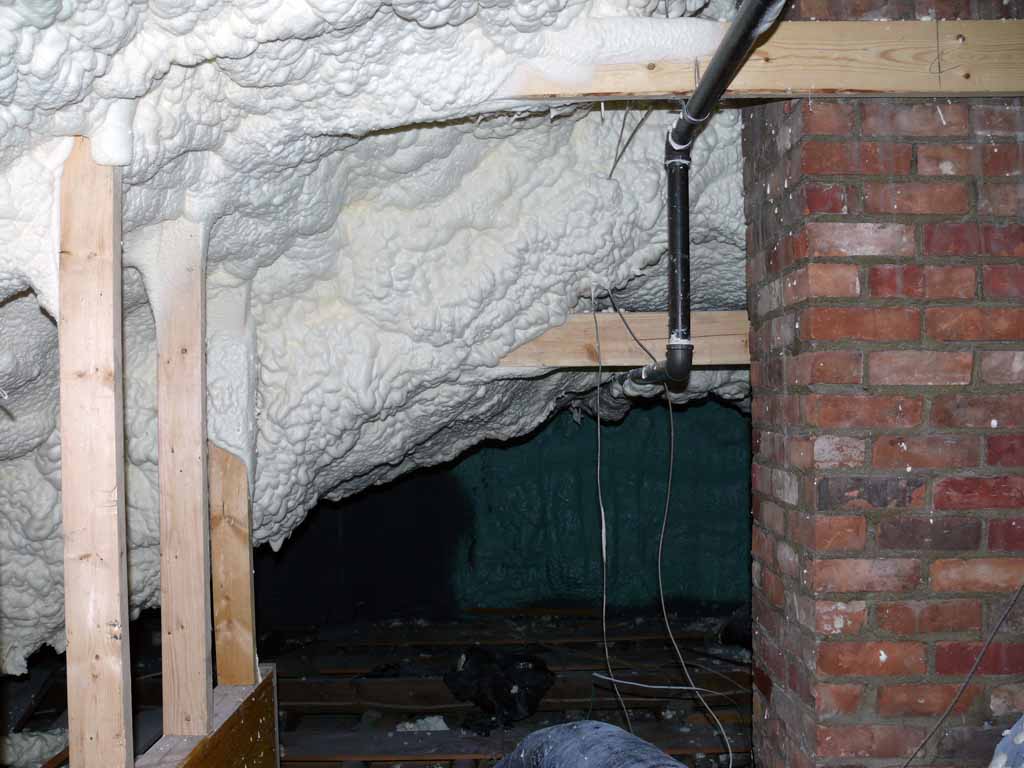 The old attic looking toward the garage.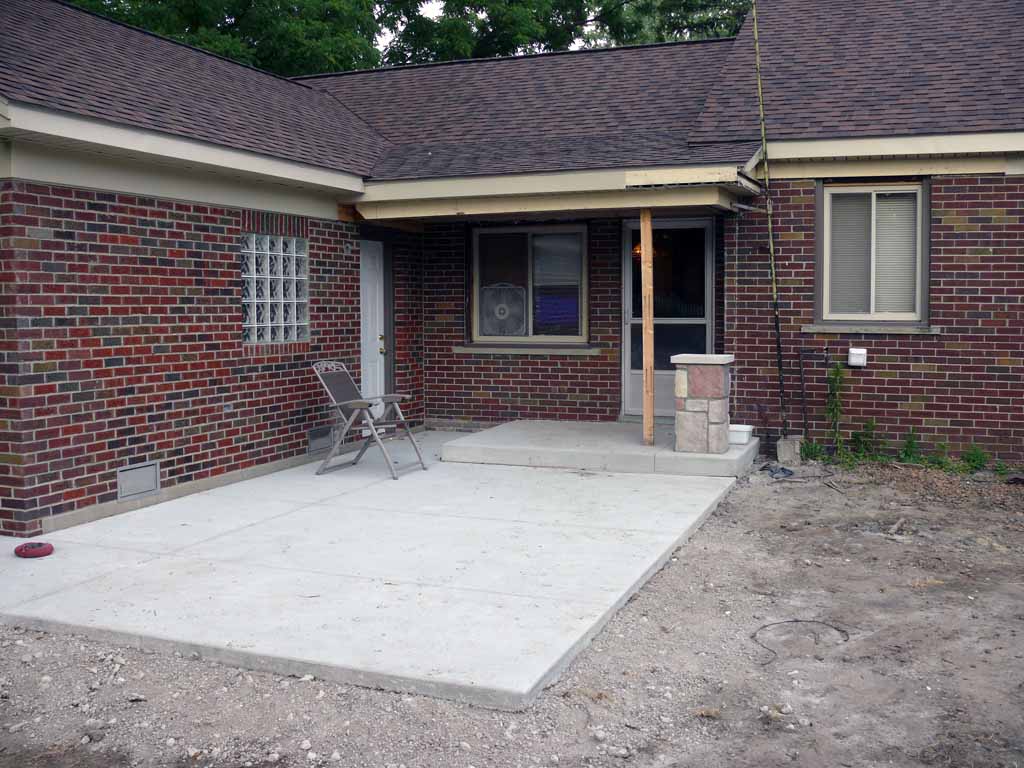 This is the new patio area off the rec room. Again we will have a matching column and base like in the front.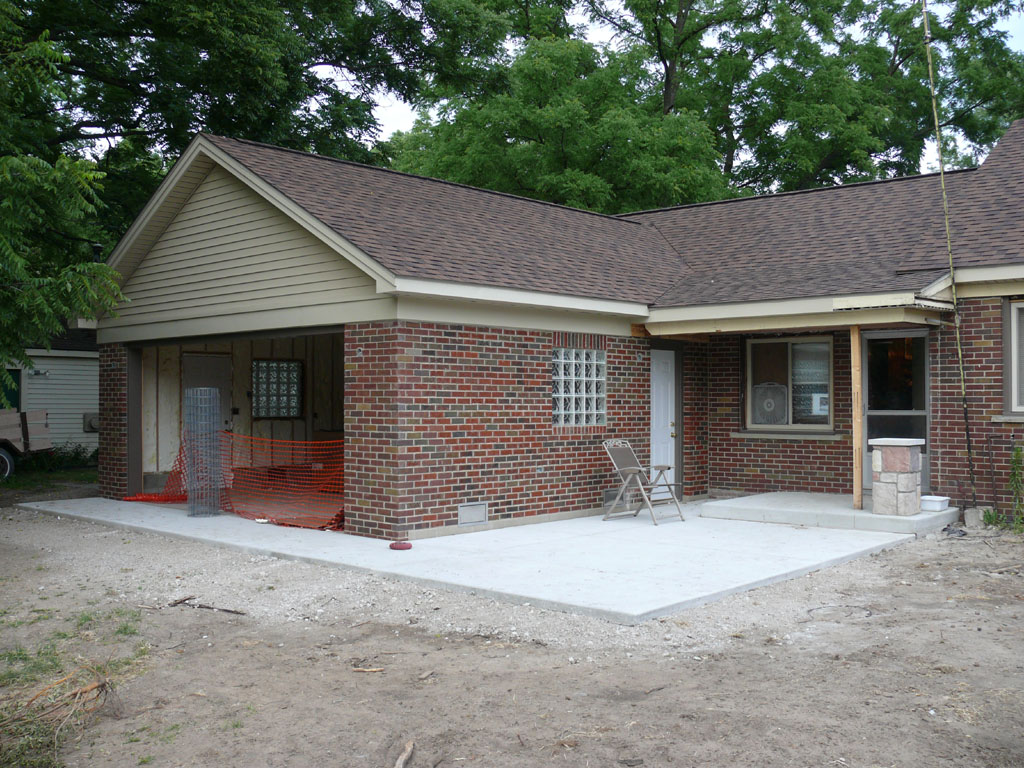 Wider view of the patio and garage approach.