Photos from week 11 - 6/14/09
The carpenters are done as of Saturday. Their last item was finishing the roof and connecting the back porch to the new garage so we don't need a post in one corner.
Plumbing is all done as well.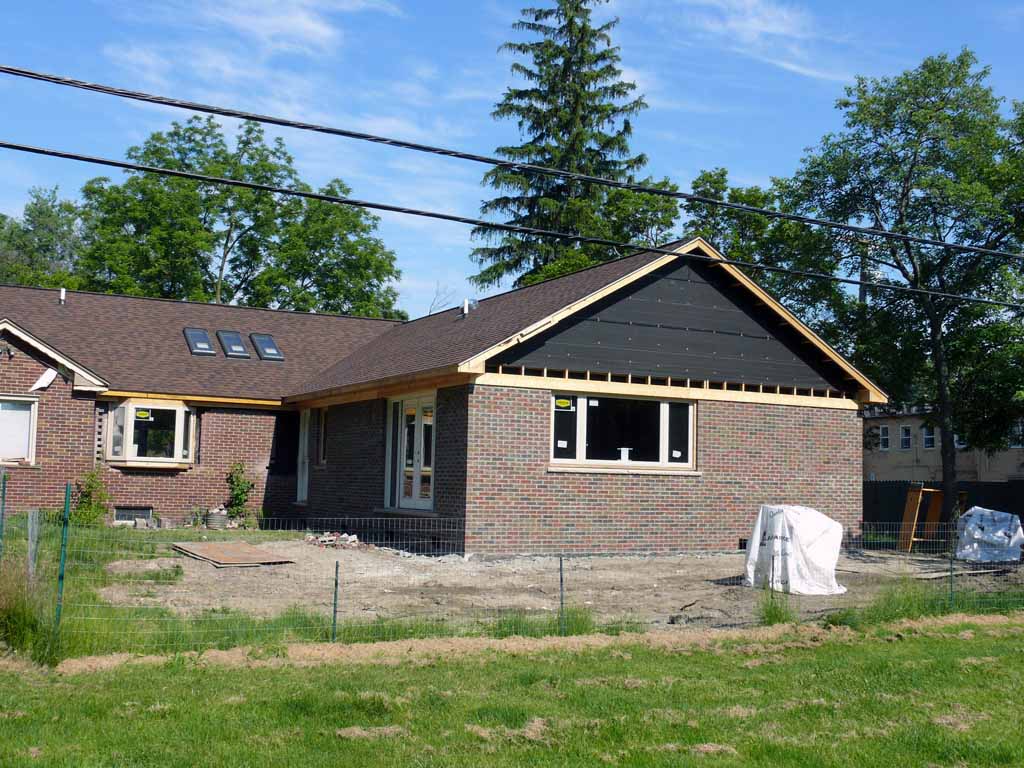 The brick on the "bedroom addition" is DONE. They finished it up on Saturday. They have a little work to complete around the kitchen bay and then do the garage.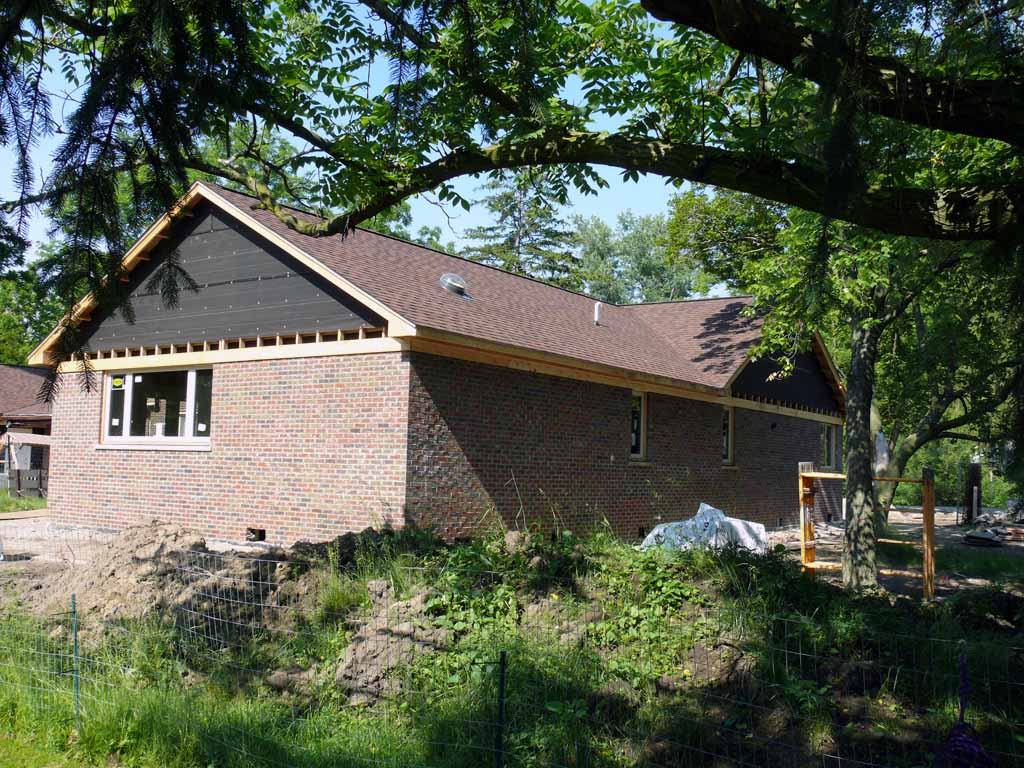 South west corner. You can see Patty's closet Sun tube.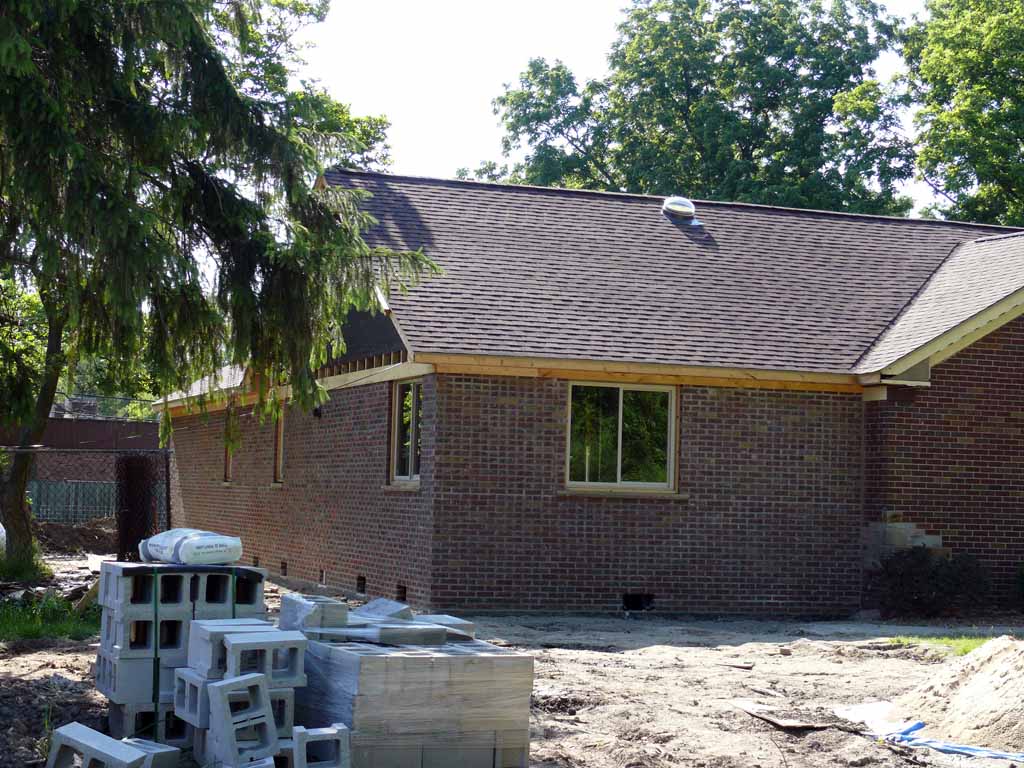 At least from the photo, you can't even tell the difference between the new and old brick. Still need an acid wash.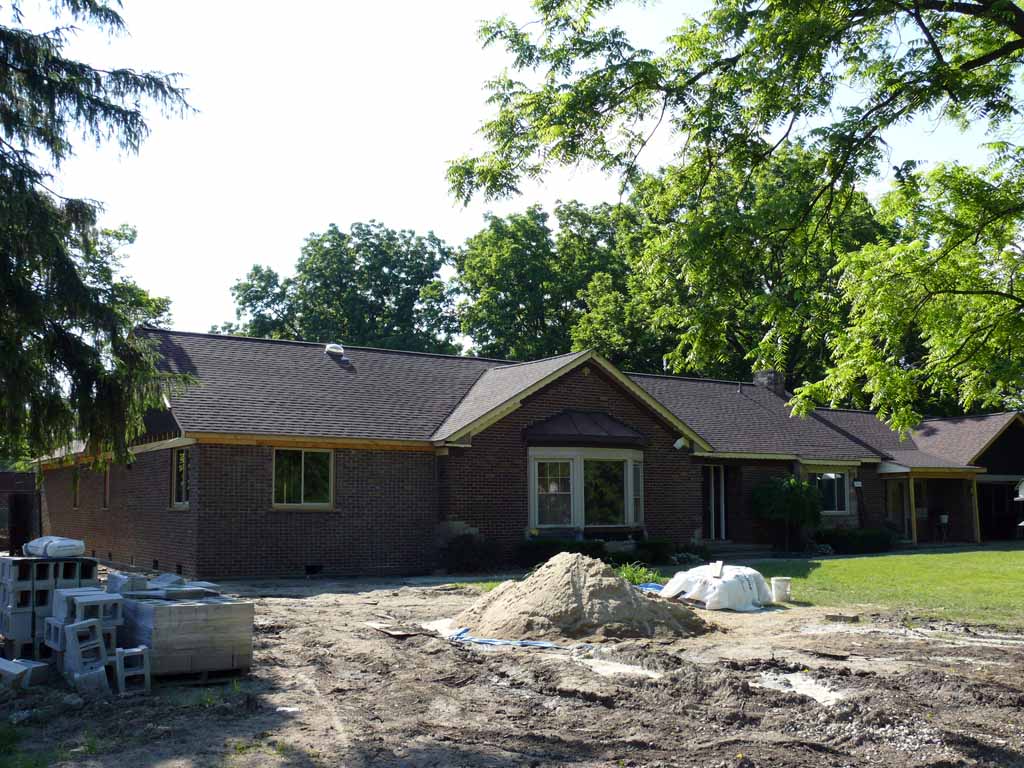 Didn't really want the sun tube to show in the front, but where I wanted it inside dictated it come out the front. I'll tell everyone it's my telescope dome.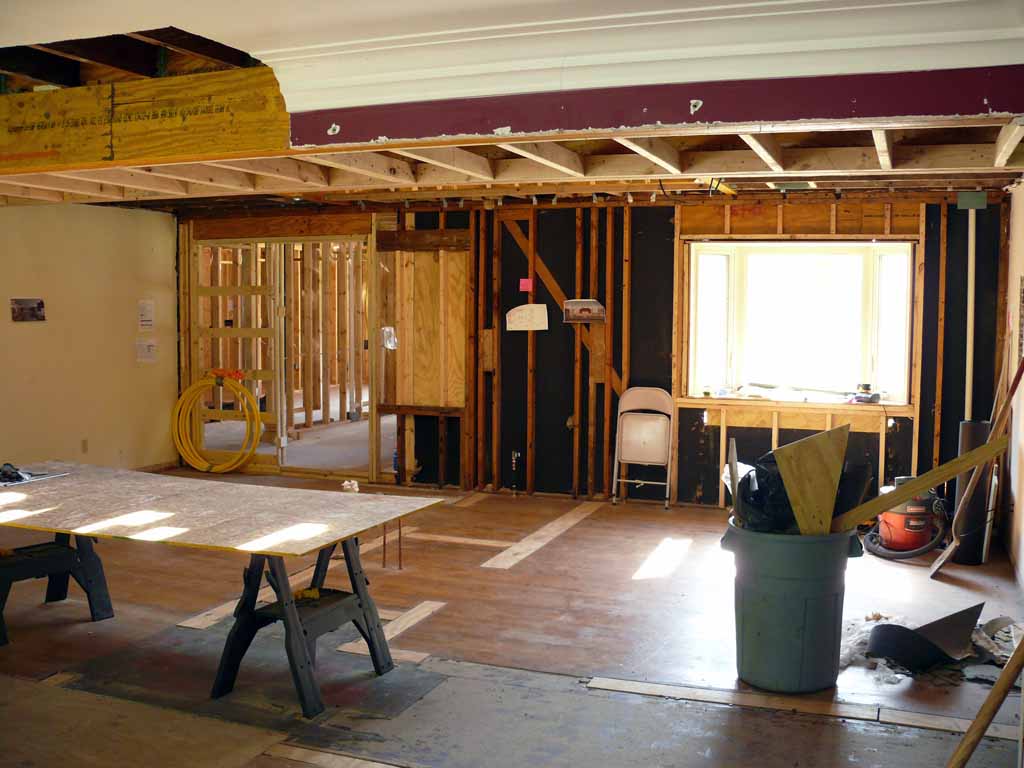 I got to do my work and got the floors all patched in where walls used to be. I still need to fasten them down real well, then we'll be ready to lay new floor once the drywall is in and painted.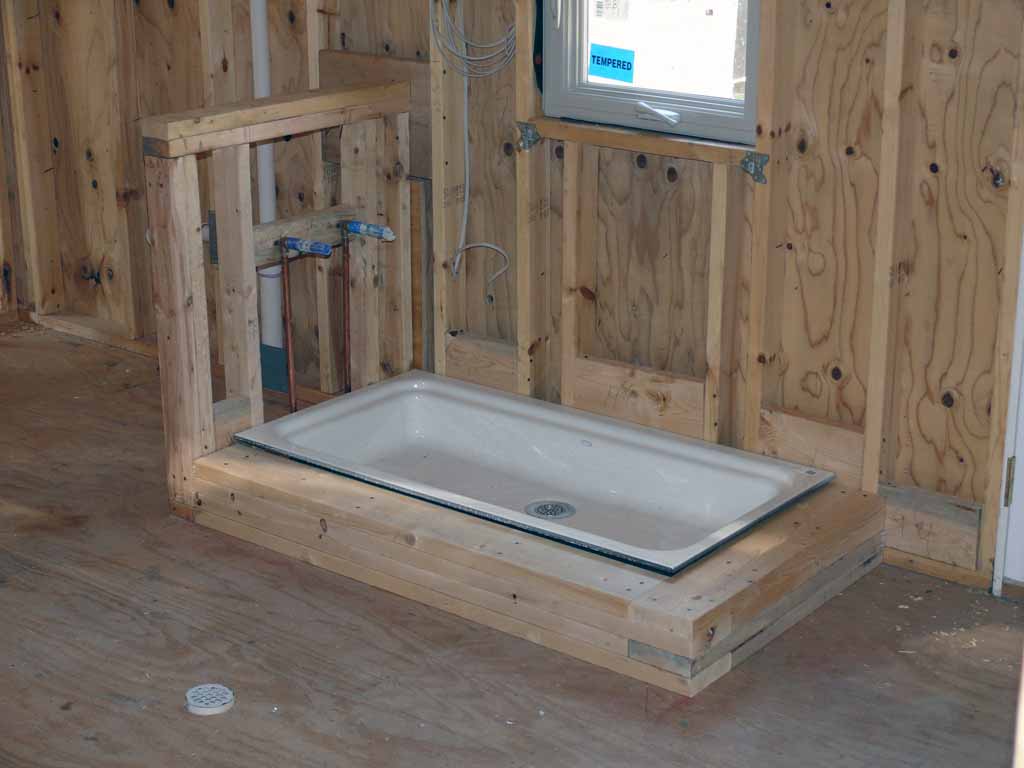 Doggie tub is in and ready for me to tile around it.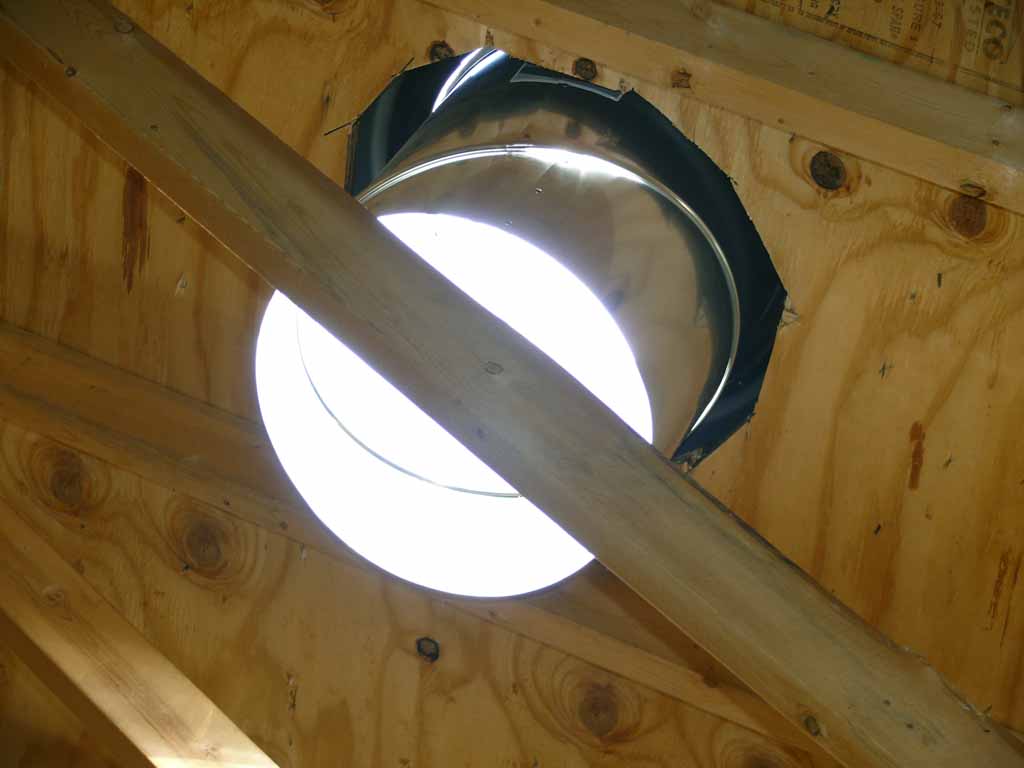 One of the sun tubes from inside before the tubing gets added to bring it down to the ceiling level.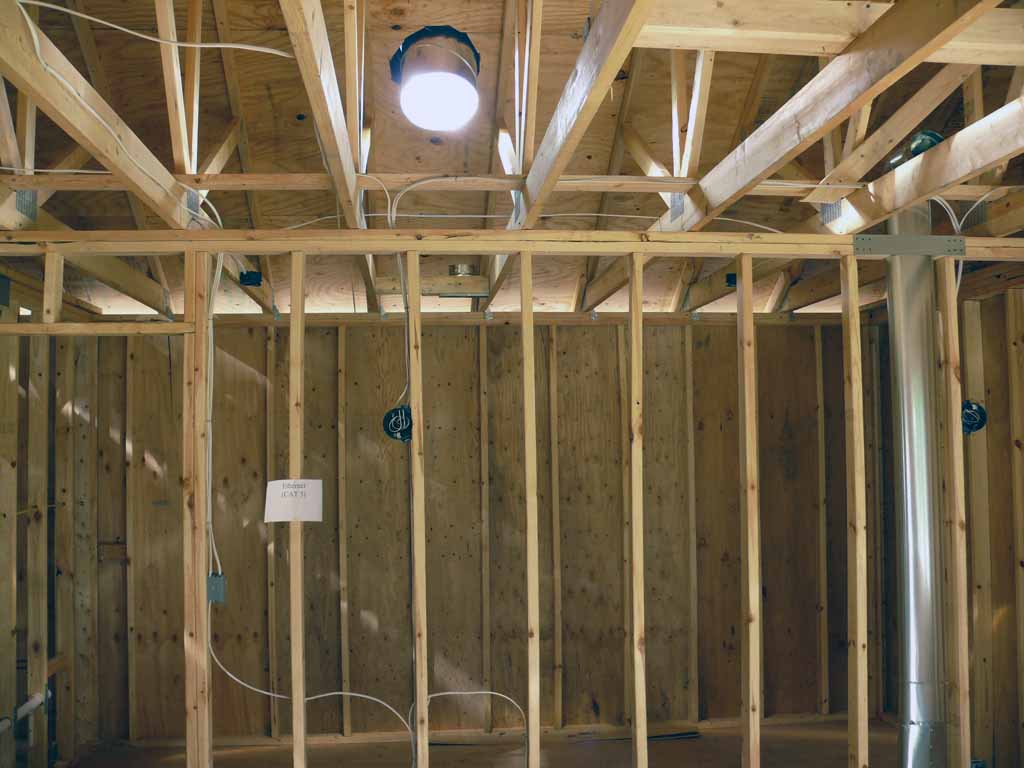 Patty's closet with the tube in.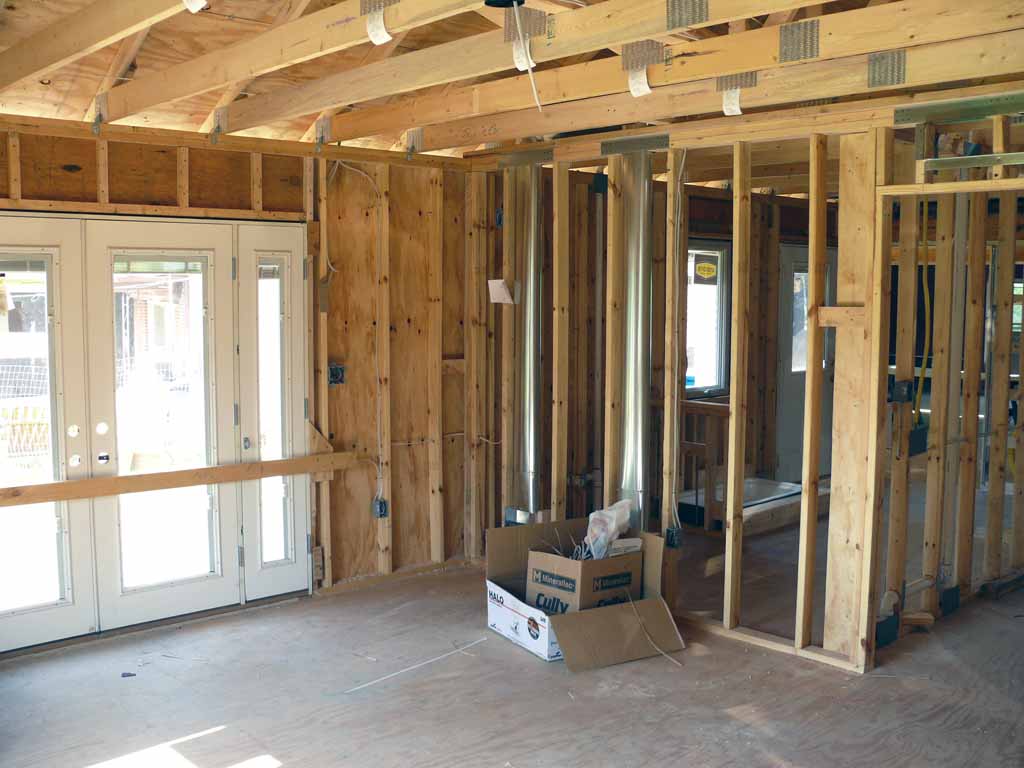 Most of the HVAC ducts have been installed in both the new and old house. Now they just need to hook it all up topsides.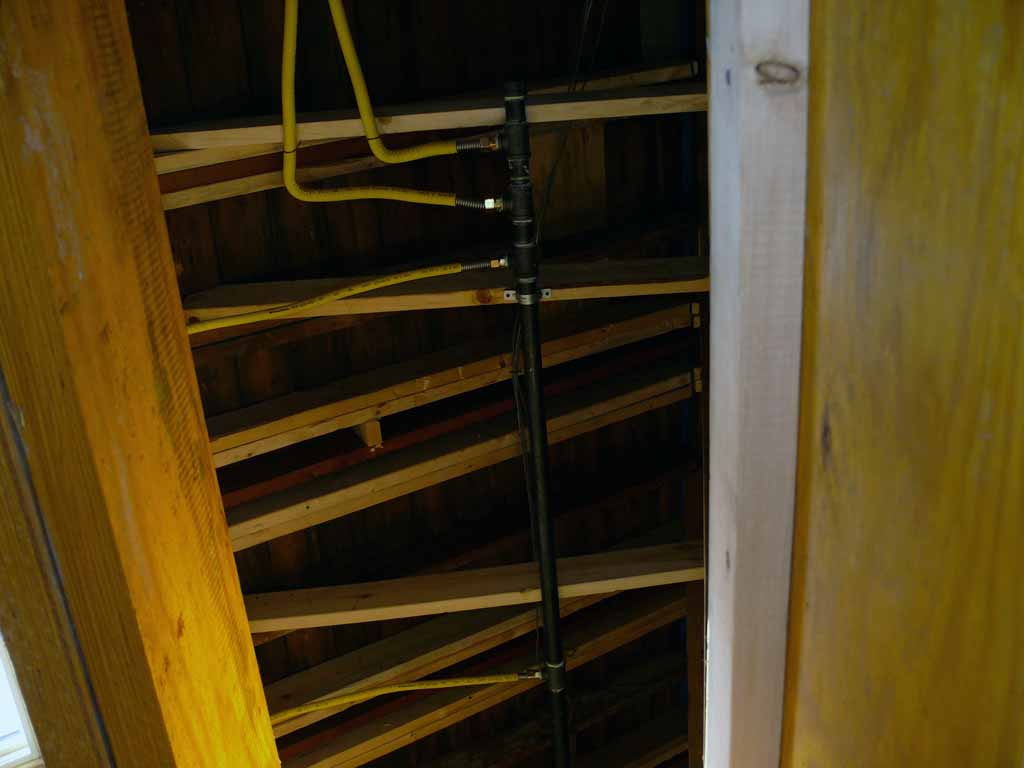 I know it's an odd photo, but this is the gas line running from the north side of the garage at the meter to above the kitchen where everything comes off it from there.