Photos from week 105 - 4/3/11
Time to get something else done...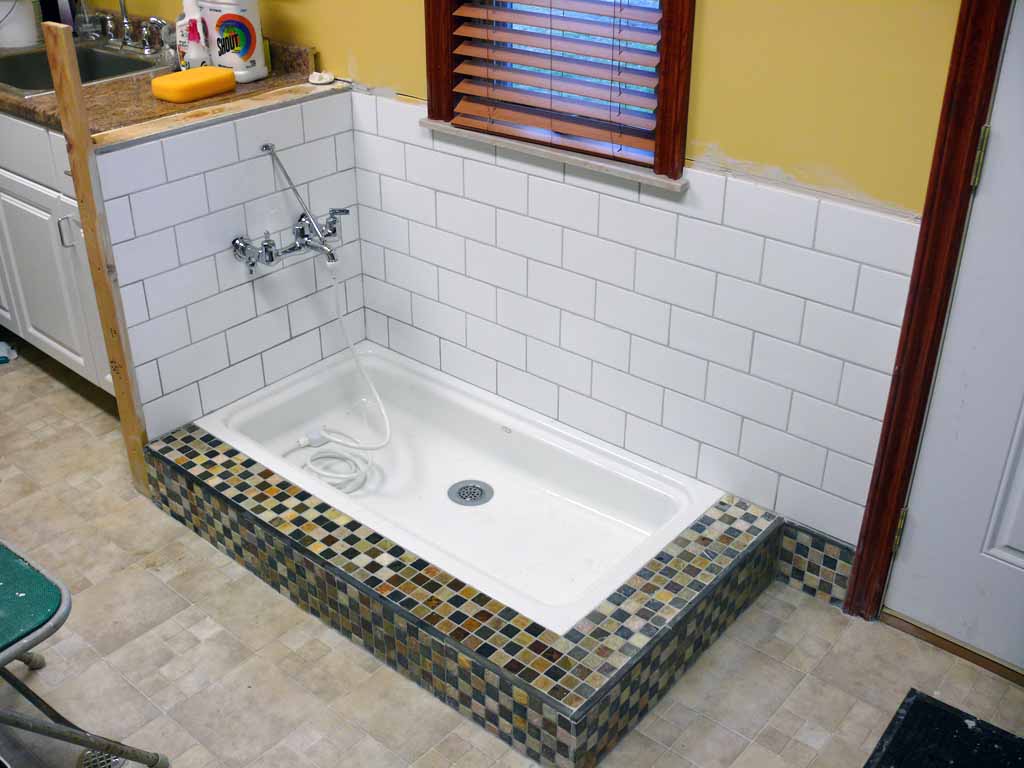 This weekend was getting the dog wash tiled. It's all set cept for a little molding or top cap round the top edge plus finishing off the end and top of the half-wall.
NOTE: the color diff in the tile on the step is just cause I wiped down the left side and it was wet. I still have to give everything a good wipe down and sealer once the grout is good and dry.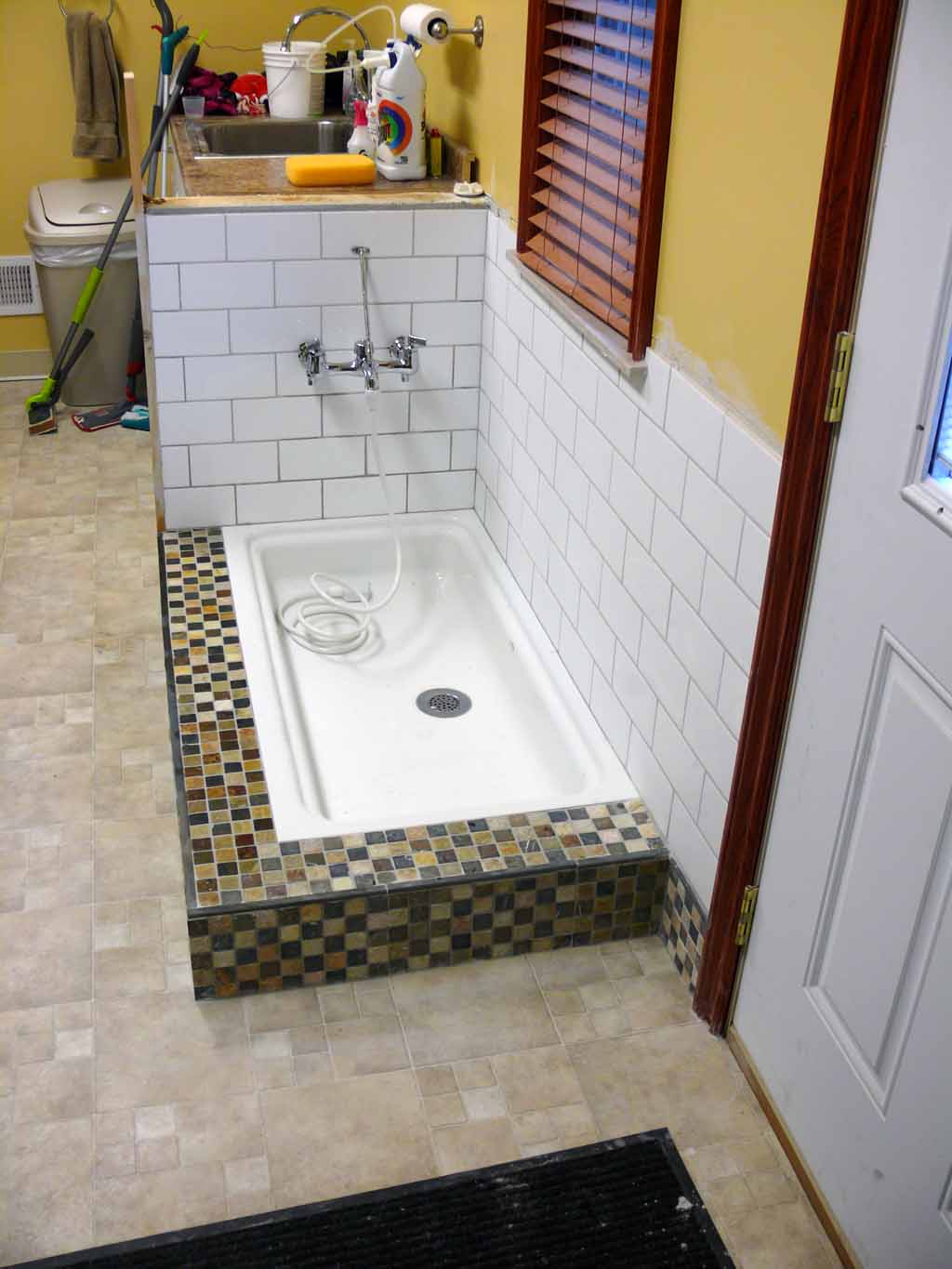 Just a different view.