Photos from week 100 - 2/27/11
Been a while since the last pics. Vacation and Madison's surgery took me out of commission for a month or so.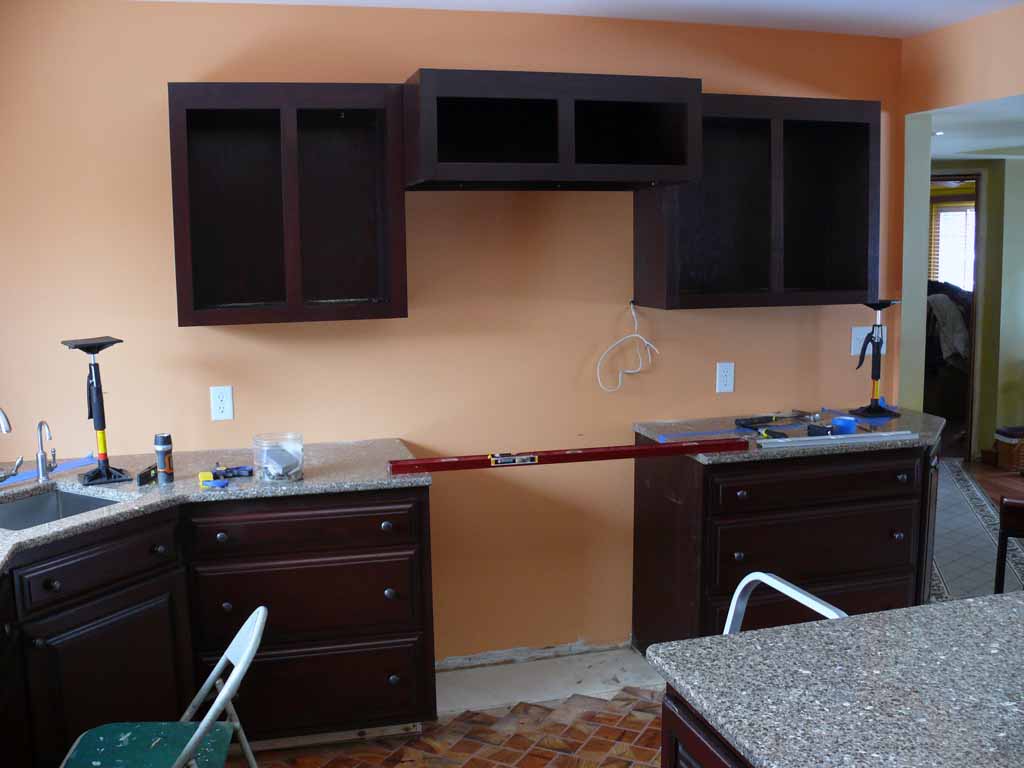 So the North end cabinets are up. They just need some doors and the refrigerator to be put in place so it doesn't look quite so odd.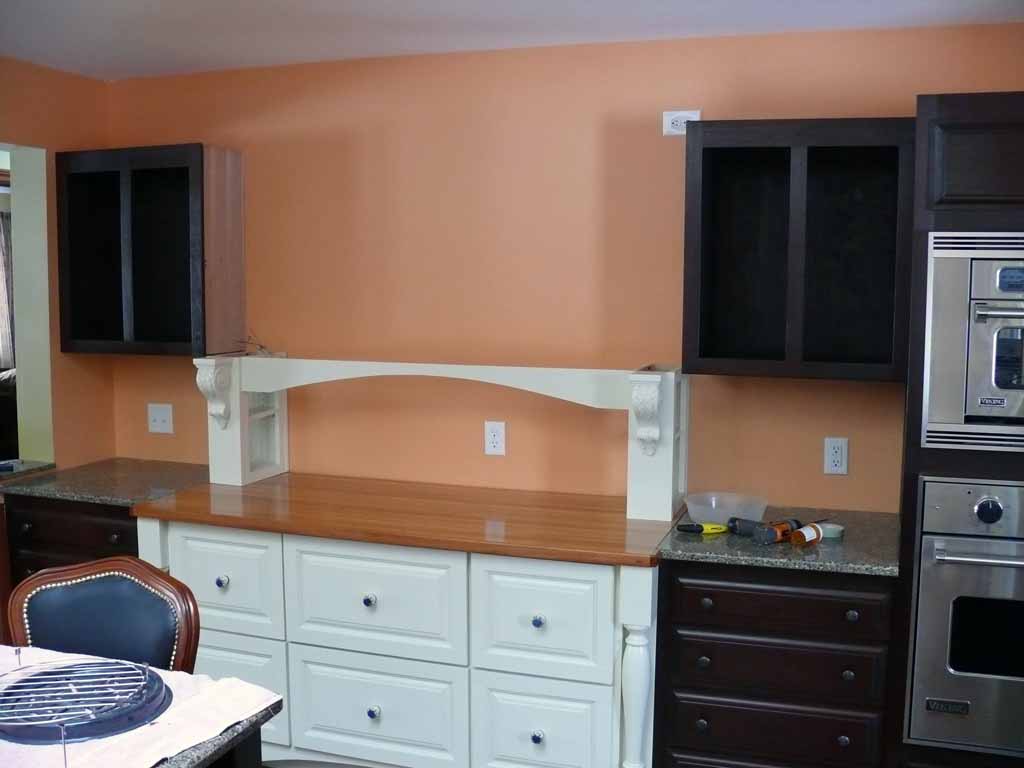 And a portion of the upper part of the hutch got built this weekend. Hard to see but there is a little mini-cabinet with one shelf on each side. And when complete. the will be a door on each side that opens outward for access to the little shelves. Doesn't seem too overly functional, but hey, it's in the picture of what I'm trying to duplicate.