Photos from 3/4/12
First post in a long time. The upper bath cabinets were made in December and tilework was started today.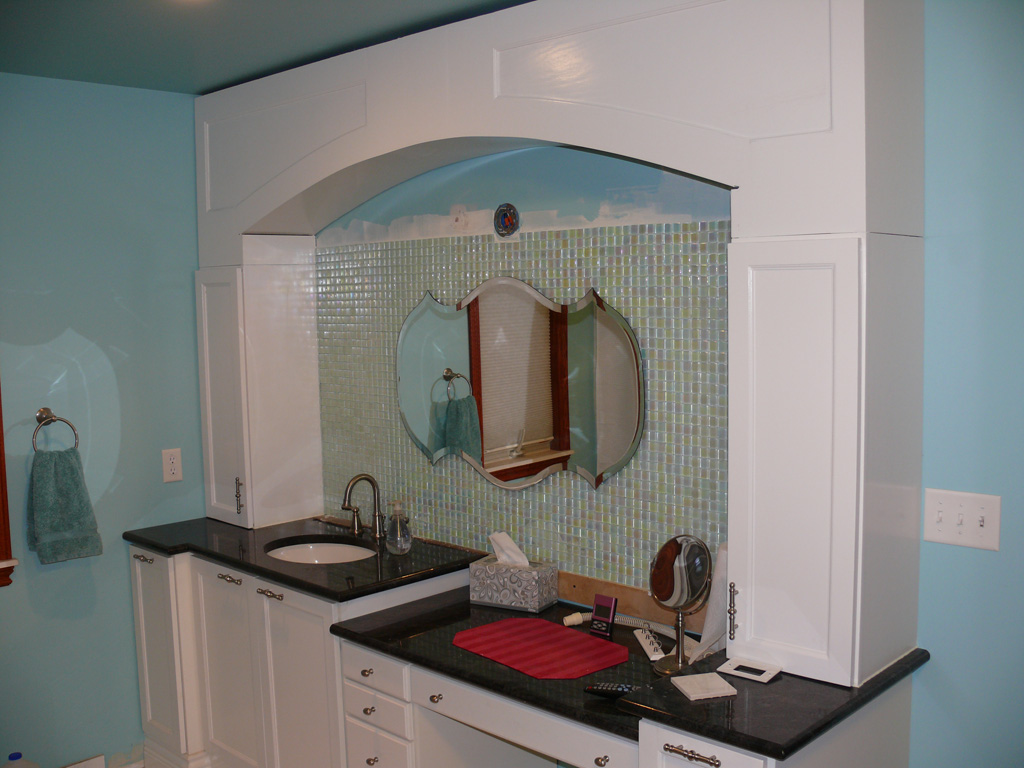 So today I did the easy part of the tilework. It's all rectangular. Next up is to finish where the arch is at and also the drop where the tissue box is at. The counter has a rounded overhang I need to somehow cut the glass tiles to fit.
The mirror looked much better in the catalog. Now it just looks like the batman logo. I may see if I can talk Patty into a plain Oval mirror about the same size.
Last thing to do will be the crown molding at the top of the cabinets and there are a couple moldings where the top joins the upper cabinets. Shouldn't be much longer before I can call the bath FINITO!