Mockup Island - 5/12/09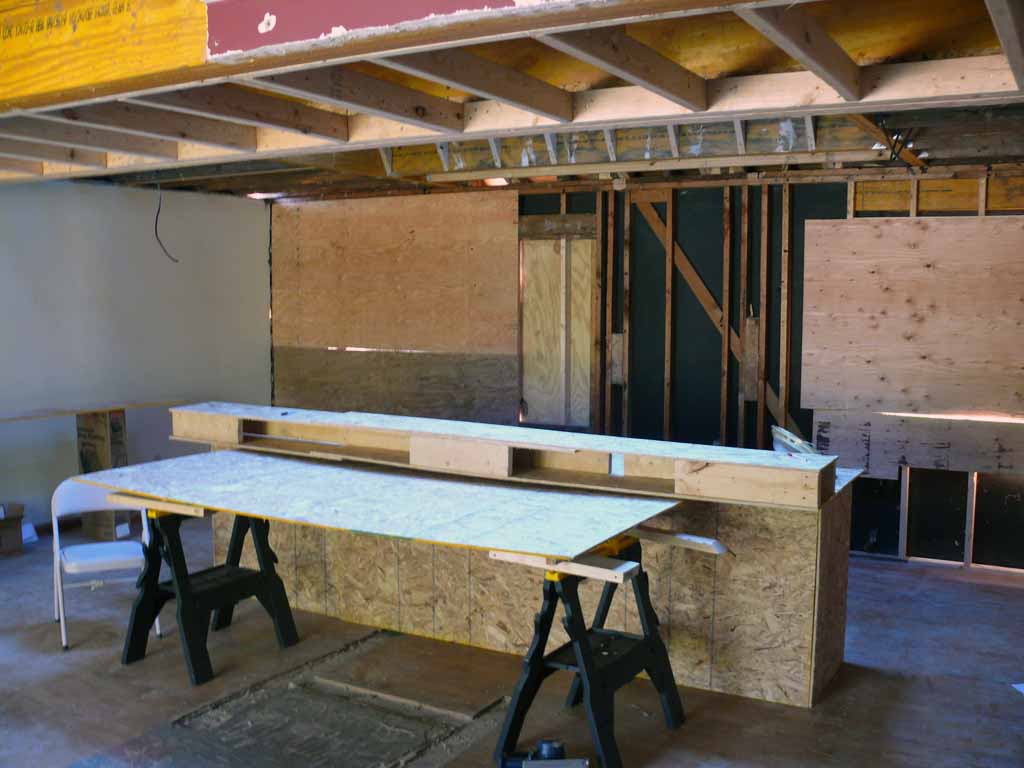 I decided to build a mockup of the Island so we can see how it will look in the space. This is looking from the LR into the Kitchen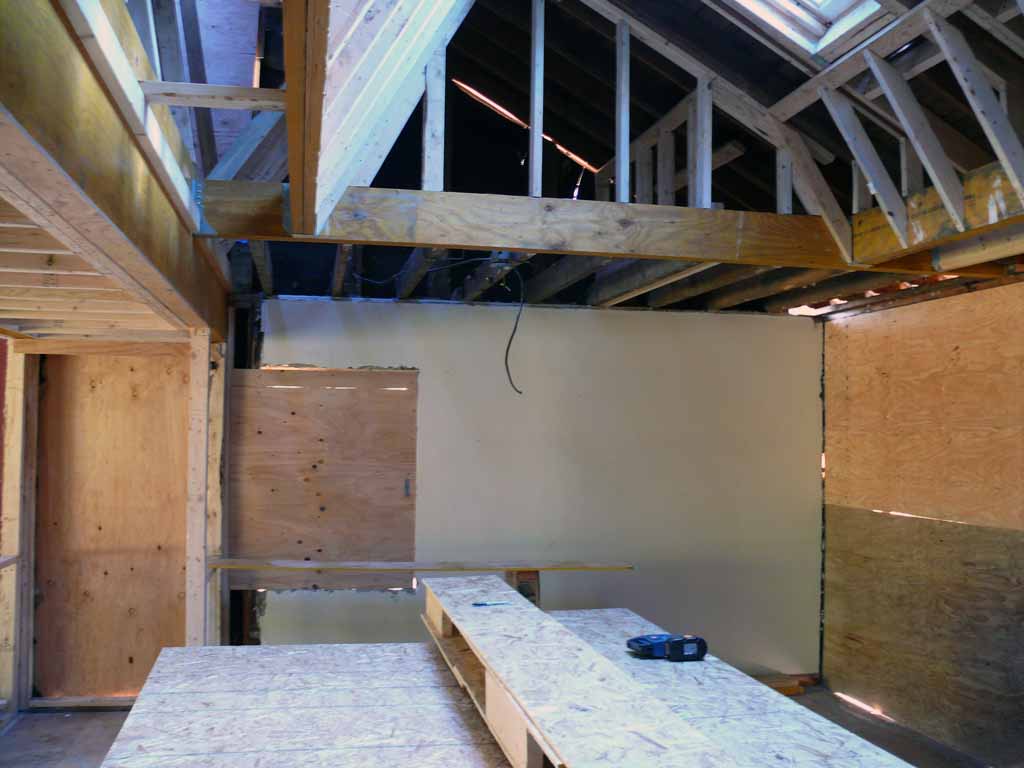 Looking from the North end of the Island south. The sink will be center at the right near the tool that's sitting there, then the highrise to hide dirty dishes, then the 39" by 8" table represented here by the plywood.
In this shot, the plywood "table" is showing full size but when not in use will slide 1 foot under the island overhang.
We've decided to augment the recessed lights that will be between the skylights with 3 Pendant lights that will hang from the double beam you see right above the table top.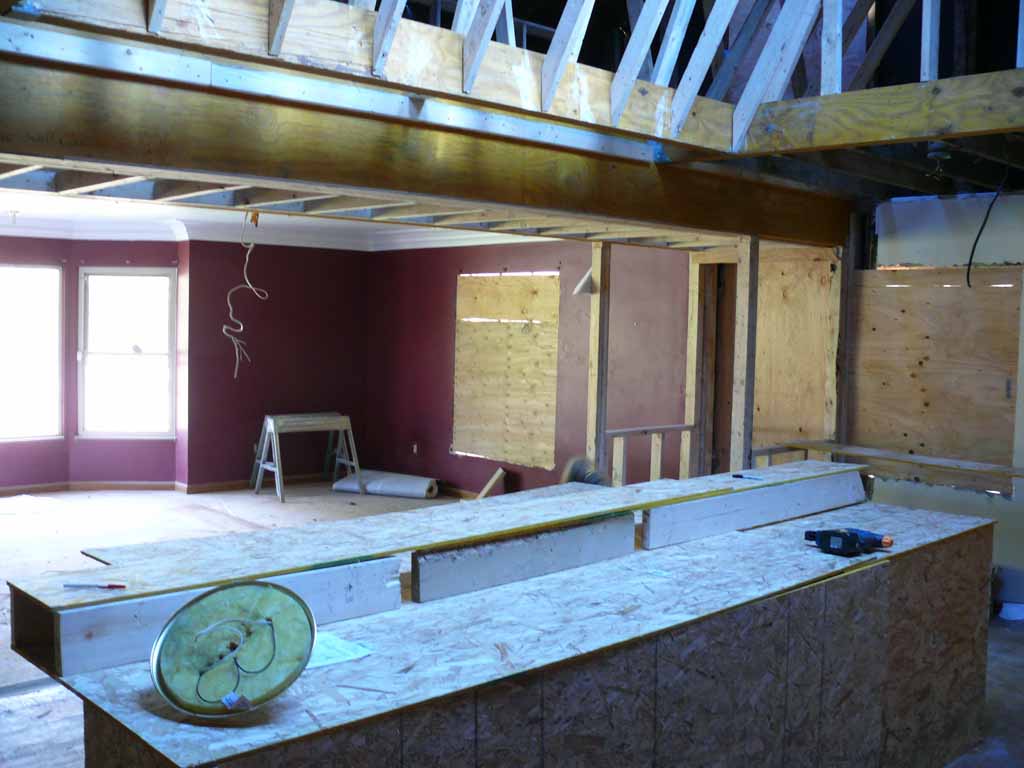 From behind the island looking into the LR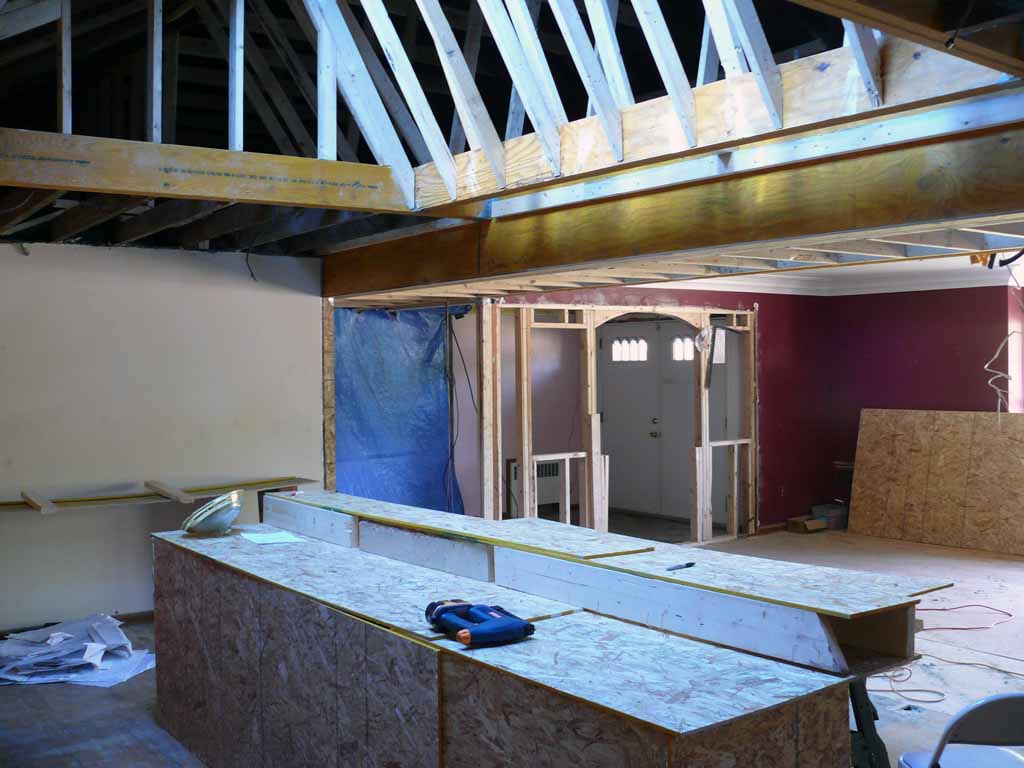 Another shot looking from kitchen into LR.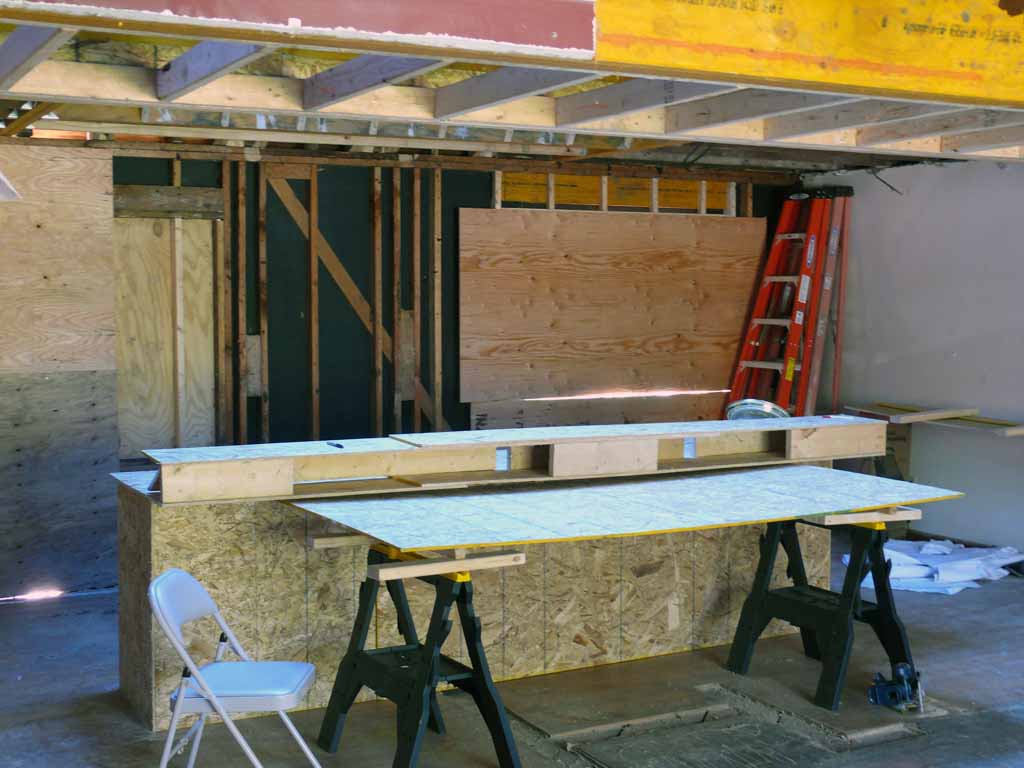 Another shot looking from LR into the kitchen. Again, the table will be made to slide UNDER the riser on the Island when not in use by a large crowd.