Curio/Entertainment Center 12/20/2013 thru 5/5/2014
The wall unit in the Living Room is FINALLY DONE.
Time to turn it over to Patty to load up with Tchotchke's.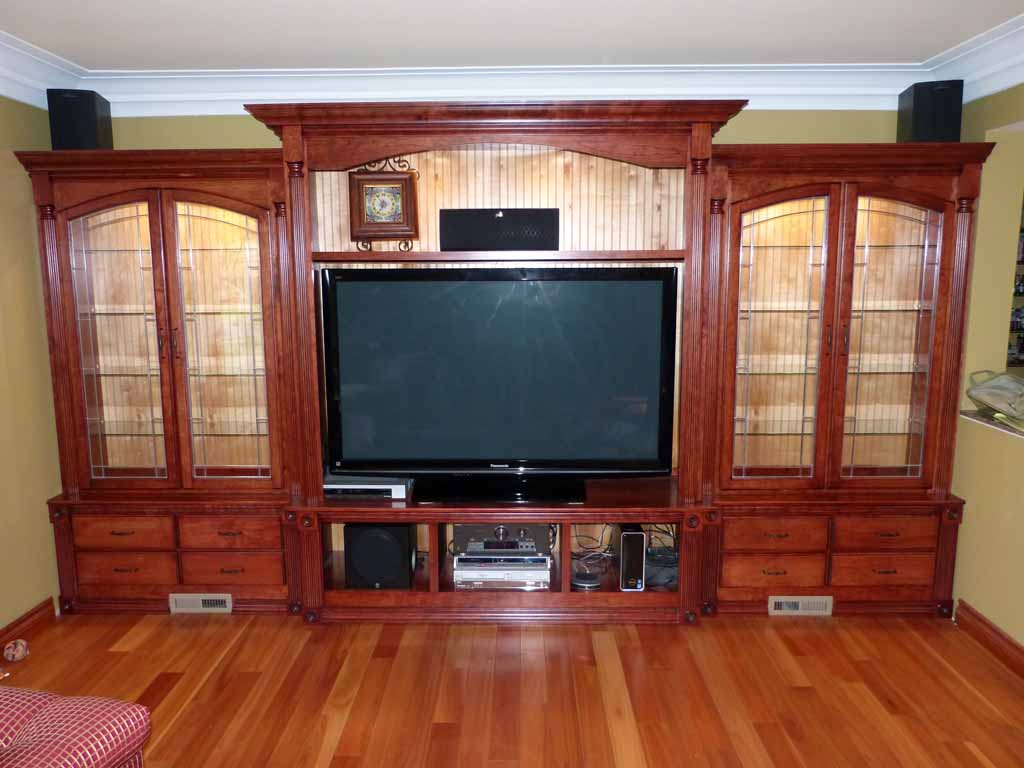 The full view
Plenty of challenges. First time doing curved doors, HVAC ductwork to route under each curio, uneven floor and walls to squeeze between.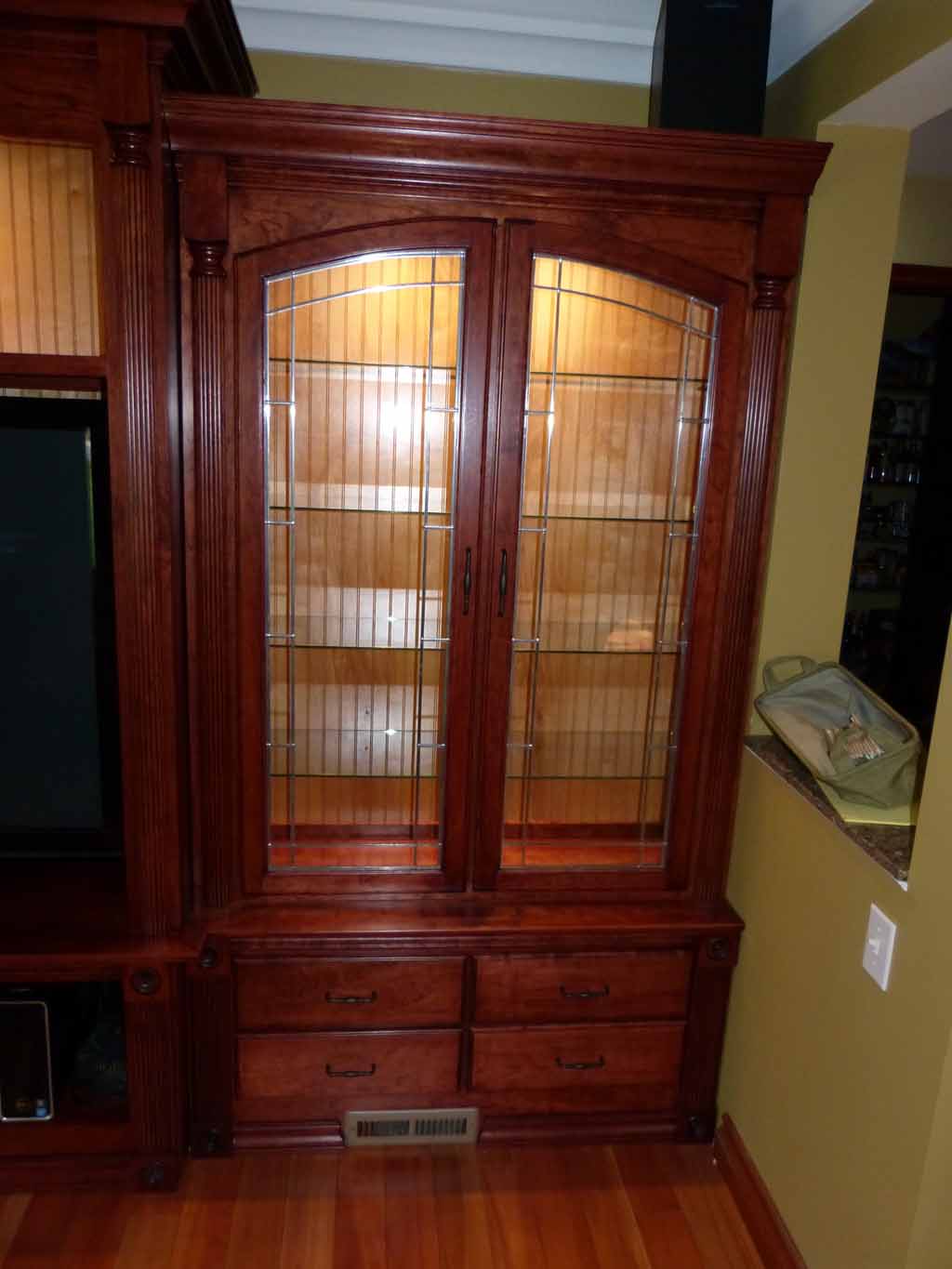 The right curio. (sorry poor flash. looks just like the left one anyway)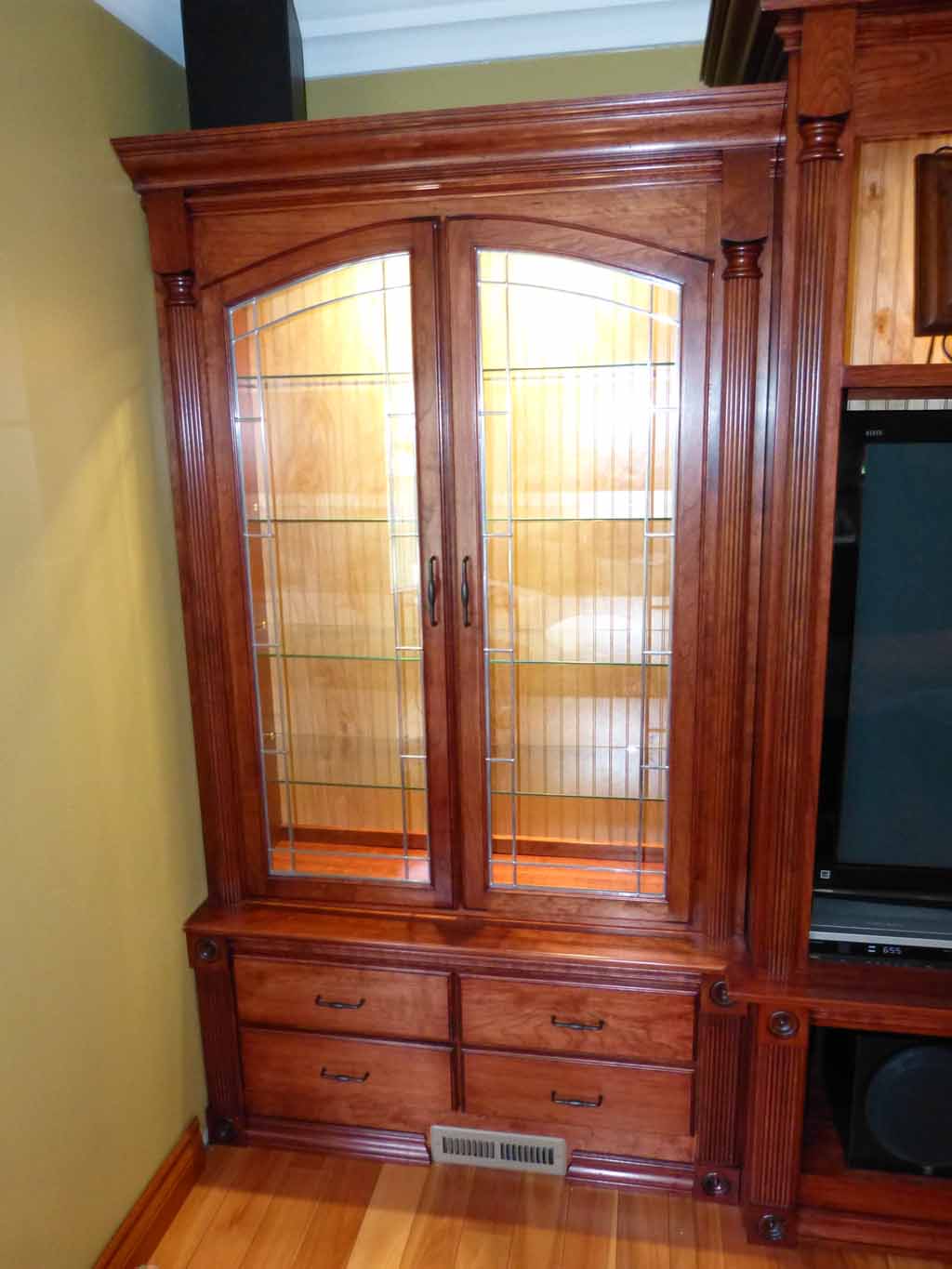 The left curio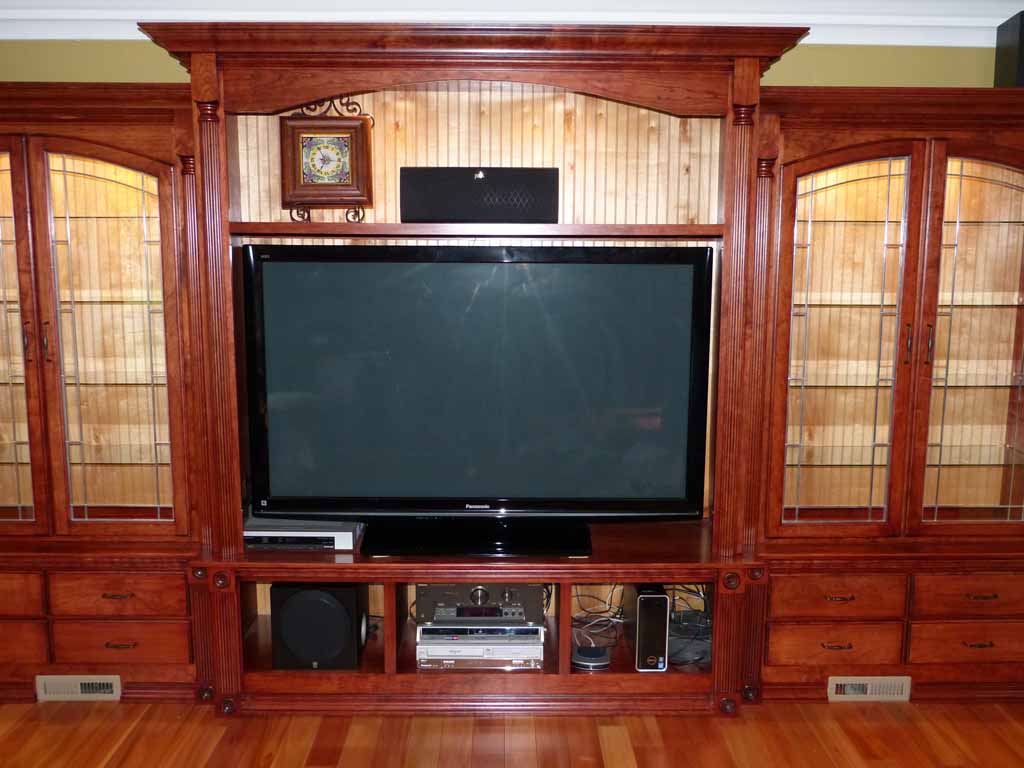 The Mid section